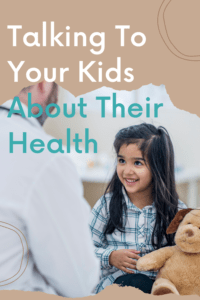 Healthcare can be a hard thing to understand, even as an adult. You need specialized doctors to explain most things to you. And even when you try to look up conditions online, you can't quite be sure what to believe. Or if the information you are finding even applies to you. So if it is confusing for you, imagine how your kids must feel? This is why it's important to learn how to talk to your children about their health. You need to put things in child friendly terms to get the message across, and to encourage a positive attitude towards healthcare as they grow older. Continue reading below for tips on how to talk to your kids about their health.
---
For more on this topic, check out the full Staying Healthy collection
---
Find Out What They Know First
A good first step is to ask your child questions to find out what they know about their health. Be sure to talk to them in a way that they can understand. By opening the conversation with a very normal, accessible part of the topic will help your little one feel less scared and not worry as much. 
Maybe ask them if they even know the name of a condition they've been diagnosed with? Or maybe you can ask them about how their eyes and ears 'feel', and see what they know about things like hearing protection? Allowing them to take the floor at the beginning is very empowering for someone under the age of 12, and it can stop your child from becoming bored or irritated with the topic as well.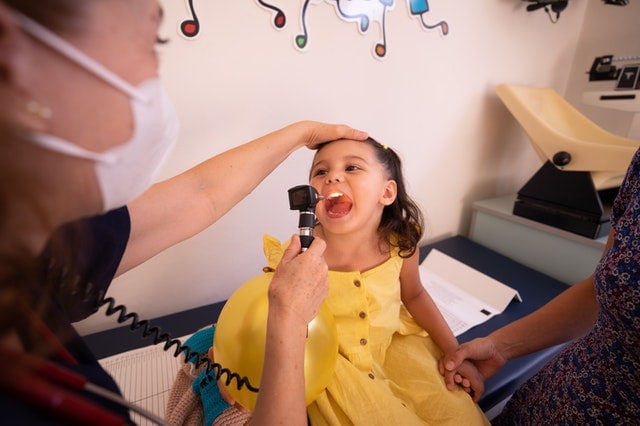 Be Honest About Appointments
Kids hate not knowing what's going on! And when it comes to their healthcare, there's a good chance you don't tell your kids everything. After all, they probably won't understand much, and you're the one who schedules their appointments in the first place. However, it's good to adopt a policy of honesty here in order to encourage health awareness with your child. 
So tell them when a check up is happening, and what's likely to go on there. Also, be sure to let them know what to expect ahead of time. Just like adults, kids tend to cope with strange situations better when they're aware of what's going on. They're less likely to cry or cause a fuss, and all because you took a couple of minutes to be honest with them. 
Expect and Encourage Questions
Leave some time after the conversation is over to allow your child to ask questions of their own. If none come, be sure to probe a little. Some children may be nervous to ask, and often need a little encouragement. 
This is also a good time to think about the answers you'll give your child in case of a question that takes you by surprise. Kids can have wide imaginations! For example, some children can wonder about how an illness may affect them in the future. 
Your child's healthcare doesn't have to be a difficult topic. Start the conversation on their level.
For more on this topic, check out the full Staying Healthy collection
---