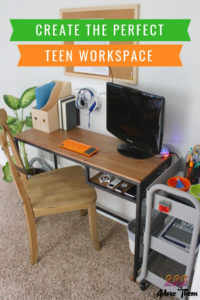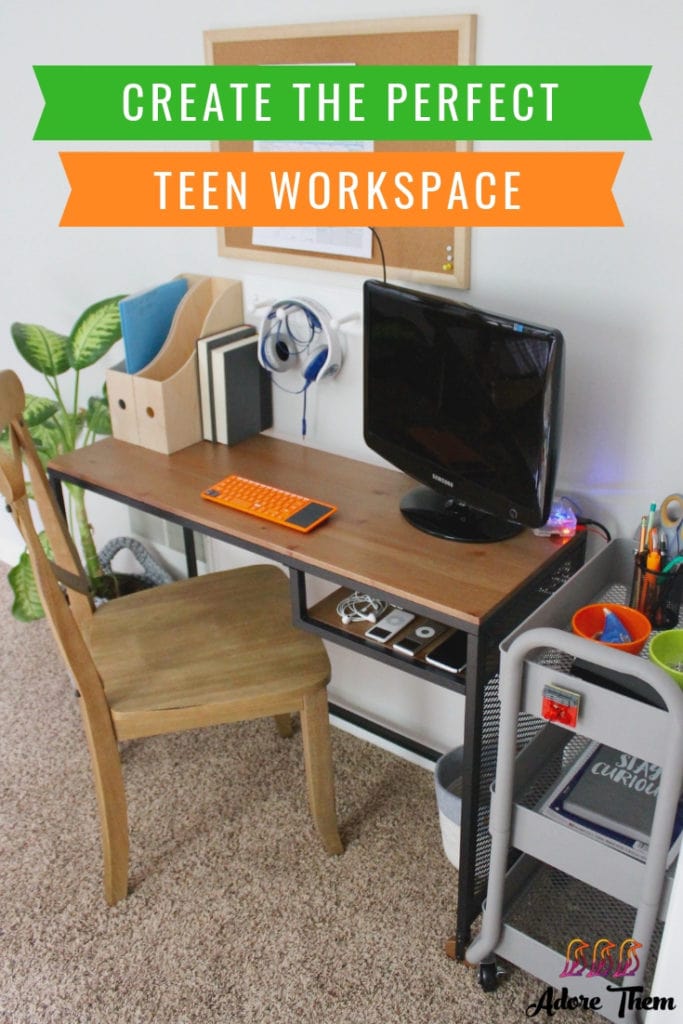 Teens spend a great deal of their time in their room and at their desk. Set your teen's workspace up for success with just a few simple steps. Scroll down to see a fun DIY, that will help you transform a small space, into the perfect teen workspace!
---
This article is written by Pamela Rineer
For more on this topic, check out the full All About Teens collection
---
DIY – How To Create the Perfect Teen Workspace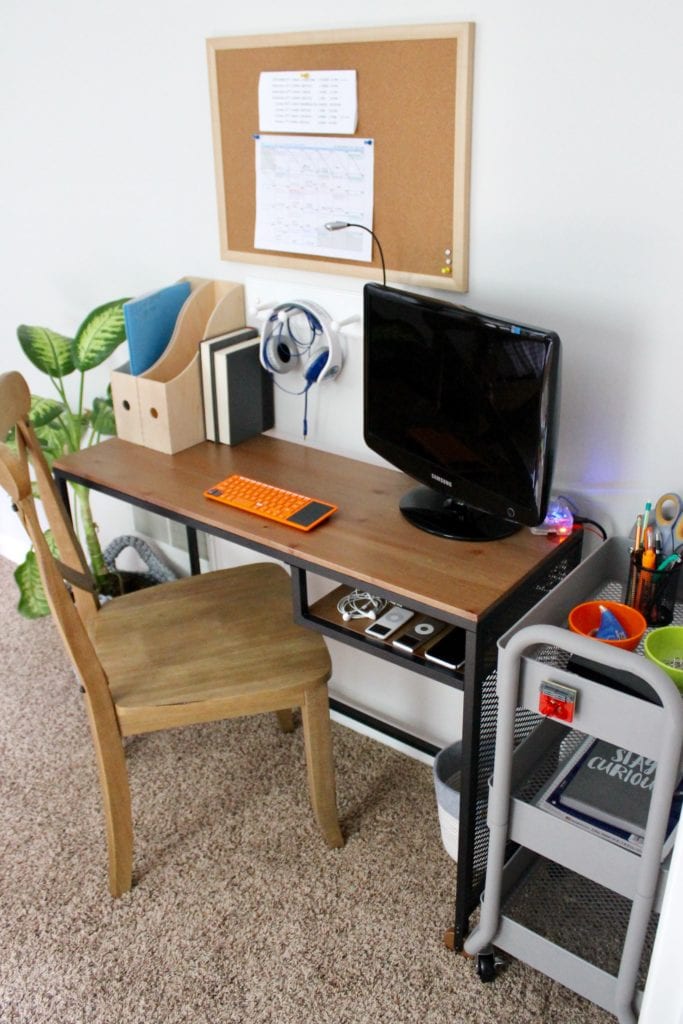 1. Start with a desk that your teen will feel comfortable working at. Choose a desk that doesn't offer too much room for items to get lost or piled up. But just enough room to have a few essentials and space to work.
2. A good supportive chair. A variety of office chairs are available in every color, plushness, with armrests, and wheels! But, don't overlook kitchen chairs or even stools. Stools are ideal for teens who stand and move around when they work. Kitchen chairs add comfort, but don't encourage lingering at the desk for too long. Add a lumbar pillow for back support when needed.
3. Organize calendar and activity schedules on a cork board, but leave plenty of room for additional papers that come home for projects that are due. If the calendar is electronic such as Google Calendar, simply print the calendar at the beginning of each month to help your teen stay on task.
4. Use a hook rail to hang headphones, scissors, or to clip on a good LED study light so it doesn't take up valuable work space.
5. Teens also have fun showcasing special photos. Take the photos that they've taken on their smartphones and apply an easy preset filter! Check out the Greater than Gatsby portrait collection for beautiful, professional-looking options. First download the free Lightroom app. Then purchase your selected preset and read the step by step instructions. Watch your photos transform to give them the wow factor!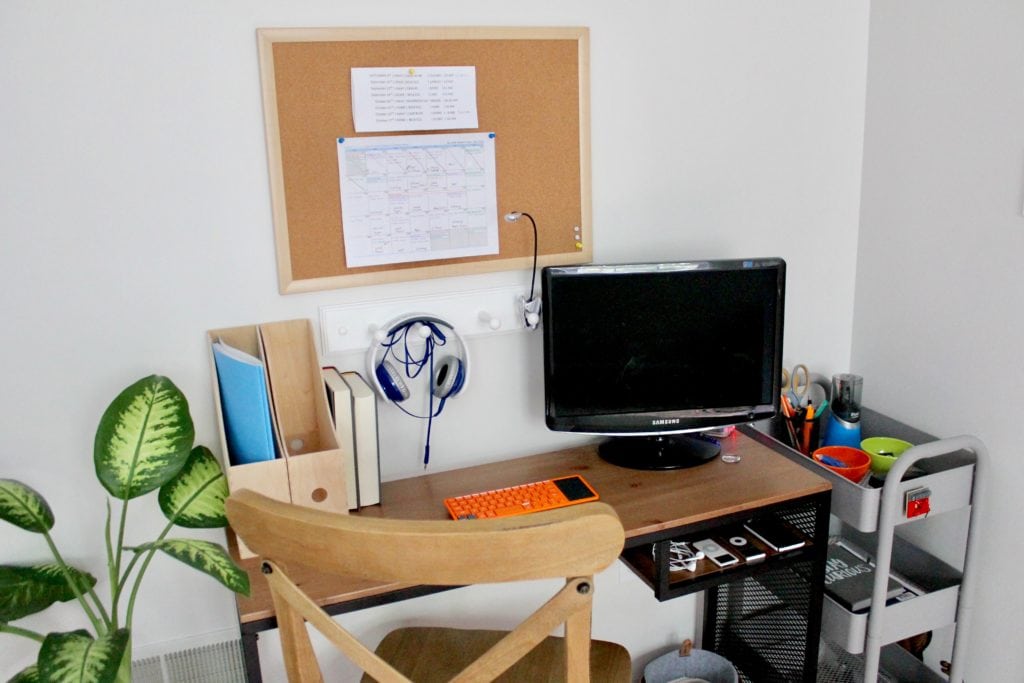 Make Sure Your Teen's Workspace is Organized
6. Organize folders with an in and out file system. What still needs to be worked on kept on one side, while what is finished kept in the other.
7. Incorporating an electronic station is key when it comes to teens. This desk has a great shelf for electronics. Attach a surge protector to the desk using velcro on the back of the strip and the desk shelf. Cords can be kept out of sight using a reusable velcro wrap ties. (Note- Invest in a power surge protector that has USB ports and regular outlets.)
8. Add a rolling cart to contain the clutter. On the top tier most needed items are easily accessible. Pens, pencils, highlighter, sharpie, and scissors are all kept in a colander, while two colorful bowls hold paperclips, binder clips, rubber bands, white out, and staples. Add a stapler and an electronic pencil sharper so your teen has everything they need to get to work. The second tier is for paper and folders, while the bottom tier is intentionally left empty to be used however your teen needs.
9. Don't forget to add a small basket for trash.
Your teen will be organized and ready to conquer any task big or small in their new, organized workspace! Happy Studying!
For more on this topic, check out the full All About Teens collection
---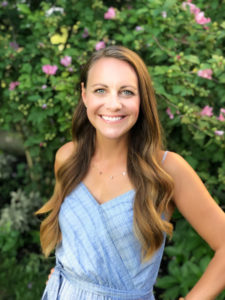 Featured Contributor: Pamela Rineer
Pamela Rineer lives in Lititz, PA with her husband, two boys, and very large goldendoodle. With a love of real estate, design, and money management she began renovating their homes on a budget. Now, settling into their fifth house, she shares simple DIY's for all things home.