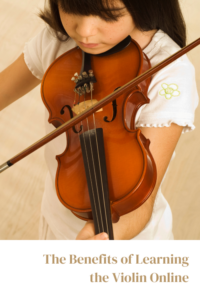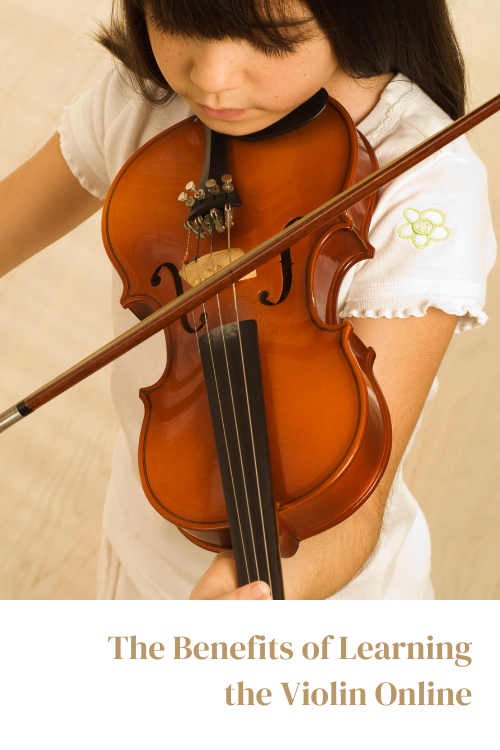 Learning the violin online is an excellent option for many people. You can save money by taking lessons without purchasing a new instrument. It can also be a perfect way to meet other students interested in playing. This can help you connect with other people and make friends.
---
For more on this topic, check out the full Kid Activities collection
---
Improves Cognitive Skills
One of the main benefits of learning the violin online is that it can help improve cognitive skills. This allows children to learn faster and become more successful in school. These skills also carry over into other areas of their lives.
Practicing the violin stimulates large portions of the brain, allowing for better processing. This can help with memory and concentration and even reduce the risk of dementia.
While studying music benefits all ages, studies have shown that it can benefit younger students. To learn violin online helps boost their IQ, and studies have also found that those who study music are more likely to have improved reading and writing skills.
A new study has analyzed more than forty-five studies about the effects of musical training on cognition. The study examined how playing an instrument can improve memory, focus, and other skills.
According to the study, people with a better grasp of music and the instrument they are playing tend to have stronger verbal and auditory memory. Furthermore, the neural pathways developed with accurate practice will last for years.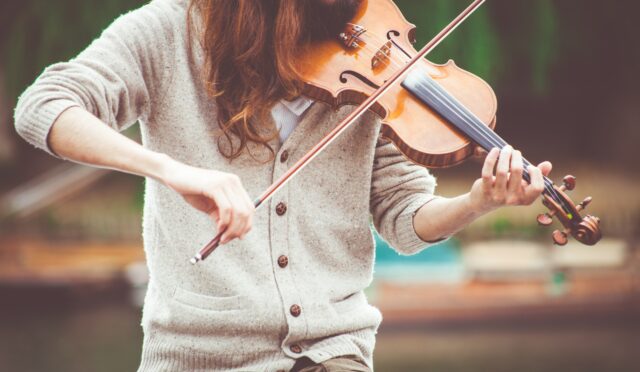 Boosts Social Connection
The benefits of playing the violin are numerous. It can be a fun and rewarding hobby, and it may even be a way to reduce stress. In addition to the physical benefits, it can improve your social skills. You will probably make friends with fellow players and join an orchestra.
One of the most impressive benefits of playing the violin is that it improves cognitive function. Research has shown that it can improve your attention span and boost your immune system. It also helps you learn to control your emotions. There are even reports of the violin having a positive impact on depression.
Other benefits include improved posture, which can help keep you healthy and fit. Playing the violin is an excellent antidote to a sedentary lifestyle. This is especially true if you play in an orchestra, where you can interact with like-minded people. Aside from the apparent social interaction, learning the violin will help you build a strong repertoire of solo and ensemble music.
Less Expensive than Buying a First Violin
If you are interested in learning the violin, you might wonder how much is too much to spend on an instrument. There are several factors to consider, including the size of your budget and the type of violin you want.
The best way to find out what is worth spending your hard-earned money on is to take the time to learn about the many different types of instruments and their functions. You may decide to purchase a new or used violin.
A good quality entry-level violin from a reputable dealer can be bought for about $180 to $300. This includes a nice bow and a sturdy case.
An oblong case might cost a few hundred dollars, but most of these are made of lightweight foam with nylon covers. It's also a good idea to ask if the bow is required.
Buying a violin is a big commitment. Many music stores offer rental programs. These are great ways to save money, but the rental fee varies from provider to provider.
Lessons Should have a Quiet and Distraction-Free Teaching Space.
If you're planning to learn the violin online such as those from Forbes Music Company, you should set up a practice zone in your home. This can help you avoid distractions from other people and family pets. However, you'll need to create a space that's both comfortable and relaxing.
To start, you'll need to get a music stand, a pencil and a metronome. You should also have a notebook for recording your practice. In addition, you'll want to create a schedule for your practice sessions.
Before you start, you should ensure a good internet connection. A broadband connection is beneficial for online music lessons. It will allow you to watch the lesson without background noise.
The camera you use should be set up at eye level. However, smartphones don't capture full violins. You may need to change the audio settings if you use one.
If you're a young child, you'll need a space where your teacher can see you but where you can also escape from distractions. That means a room with adequate lighting.
For more on this topic, check out the full Kid Activities collection
---