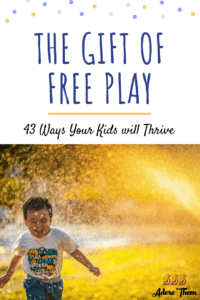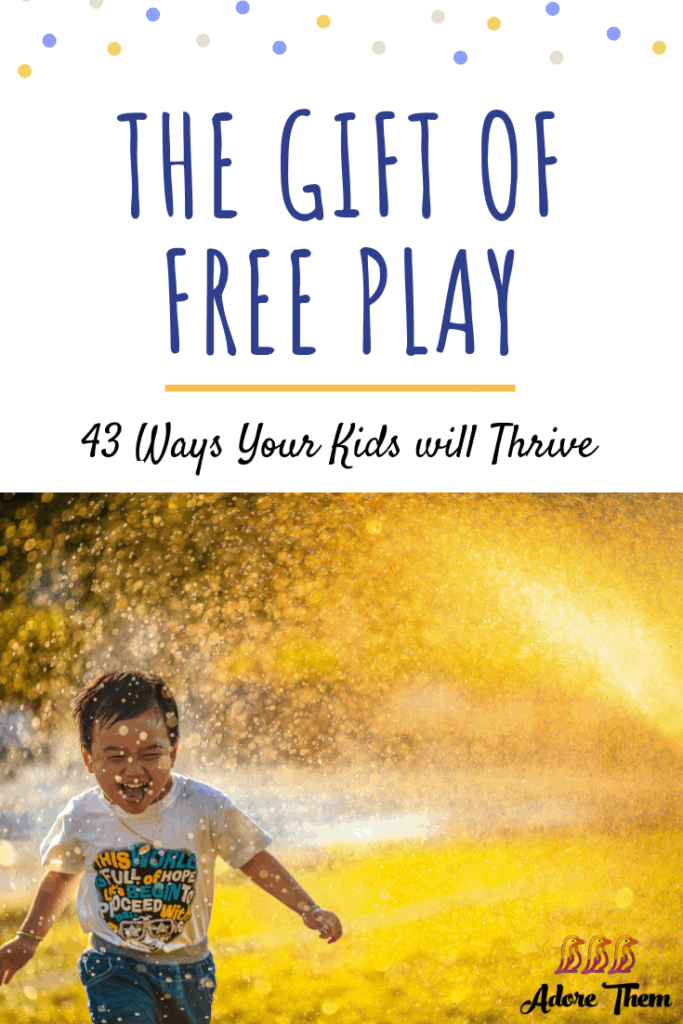 Right about now, your brain-computer is probably wheezing and spluttering as it tries to remember the perfect gift ideas you had for you kids while defending itself from the millions of new suggestions being thrown at it each second by online ads.
It's easy to get caught up in the pre-Christmas marketing furore. But before grabbing a shiny, trending gadget or gizmo, just pause for a moment…
What do we really want to gift our children?
If you are after the loudest of unwrapping screams, then the number-one-best-seller may be the way to go. On the other hand, if you are looking for something that will nurture their imagination while having profound and long-lasting benefits for their social, physical, and cognitive development, then I recommend you consider the gift of free play.
---
This article is written by Neve Spicer
For more on this topic, check out the full Gift Giving and Winter Activities collection
---
What is free play?
Free play is the sort of unstructured play designed and led by kids themselves (when adults and screens are not interfering). Self-directed play is the time when children invent their own rules, play out fantasy roles, explore the world, and simply daydream.
While it's easy to view this type of play as a distraction amidst other, more structured activities that have a focus on academics, athletics, or art classes, it is actually a vital part of childhood development.
So what makes free play so important?
Science has shown us that there are countless reasons why we need to ensure that our kiddos are getting their daily dose of unstructured fun.
Experts agree that free play can:
Boosts confidence and self-esteem;
Reduces childhood stress and anxiety;
Improves problem-solving skills;
Promotes physical activity and health;
Nurtures empathy and negotiating skills; and
Gives rise to leadership skills
And this is just the tip of the iceberg! WeTheParents have compiled a whopping list of 43 benefits that come from free play, and scroll down for gift ideas to help encourage your child's imagination!
Does your kiddo need more free play?
When you look at your child's daily schedule, is there a space for unstructured play? If not, your kiddo might be missing out on what is both a fun and enriching experience.
Despite the importance of child-led play, it is often falling to the wayside in favor of structured classes and athletic teams. After all, we want our kids to be academically well rounded with an impressive resume of organized activities under their belt. And there's nothing wrong with that; kids deserve every opportunity we can give them. But perhaps it is time to pull back a little and allow children to reclaim some of their free time.
Which gifts encourage free play?
Essentially, you are looking for playthings that encourage creative, imaginative, and meaningful play.
Here are some tips to get you going:
1) Dressing up gear
Kids naturally live in their imagination. Fantastical costumes will provide them with the raw ingredients to fuel their make-believe role plays.
Consider avoiding outfits that are too prescriptive, eg, an Elsa dress which only really lends itself to reenacting Frozen, on loop forever! Instead, look for something that leaves space for your child to fill in the blanks. Trust me, they will.  (Think knights, fairies, firemen, vets. )
2) Frames, pegs and silks
Wooden frames and silk sheets make perfect materials for building large structures and dens. Of course, you can substitute these with different materials, so long as they enable your kids to easily build their make-believe castles, slumber-parties, and dragon caves. The quicker it is to build and pack away, the more it will get used. In fact, get it right and you'll find that it becomes a staple in their daily play.
3) Simple dolls and figures
Dolls and figurines are a crucial element of free play for both boys and girls. Children construct imaginary scenes and then play them out vicariously through the dolls.
The simpler the features of the doll or figurine, the more scope the child has to 'turn it into' any person they want. Whereas a Batman figure may struggle to be anything other than, well, Batman.
Studies have shown that this type of play is therapeutic. Children use it to process difficult feelings and emotions. It also teaches early friendship and prepares them for caring roles and relationships in the future.
4) Varied blocks and building pieces
Both boys and girls love to build (and knock down). It is a great way to develop their eye-hand coordination and understanding of material qualities and structure. Try to mix it up with wood and stone as well as plastic.
Wrapping up
Now you know the importance of free play and have a few ideas to get you started, perhaps your kiddos will get lost in their imaginations long after the magical festive season has ended.
And if you are opting to encourage more free play this Christmas, then keep it simple. You can gift the raw ingredients, but let your children create the story and fun themselves.
The sky's the limit. (Except it isn't!)
For more on this topic, check out the full Gift Giving and Winter Activities collection
---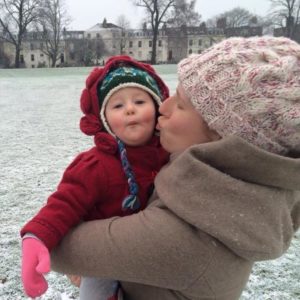 Featured Contributor: Neve Spicer
Neve Spicer is the creator and editor of WeTheParents, the real parenting guide. As the mom of two wonderful kids, she shares her experience and knowledge with her fellow parents to make their journeys easier. Follow her on Twitter and Facebook.
---