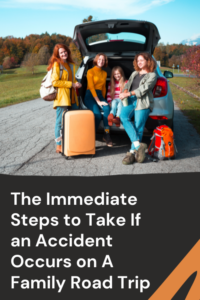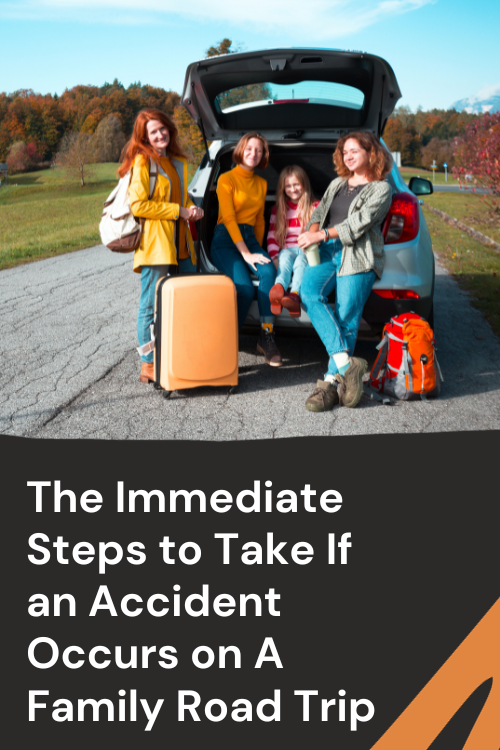 Road trips are the perfect way for families to come together, make memories, and create a unique bond. However, accidents can sometimes happen while on a road trip. Whether it's from an unexpected meteorological event or bad driver behavior. It's important to be prepared by learning what steps you should immediately take if an accident occurs during your family road trip. That way everyone involved is kept safe and the insurance process runs smoothly. In this blog post, we will explore how to effectively handle such situations and provide you with useful information and resources should anything arise during your exciting journey!
---
For more on this topic, check out the full Travel Tips collection
---
Seek Legal Advice
If you have been involved in a car accident during your family road trip and believe that another driver's negligence or recklessness caused the incident, it is important to seek legal advice. A car accident lawyer can help guide you through the legal process and ensure that your rights are protected. They will also be able to advise you on any potential compensation that you may be entitled to. This can include medical expenses or lost wages. While it may be overwhelming to think about taking legal action during an already stressful time, seeking legal advice can ultimately help ease your financial burden and provide closure for any trauma experienced during the accident. It is always better to consult with a professional rather than trying to navigate the complex legal system on your own.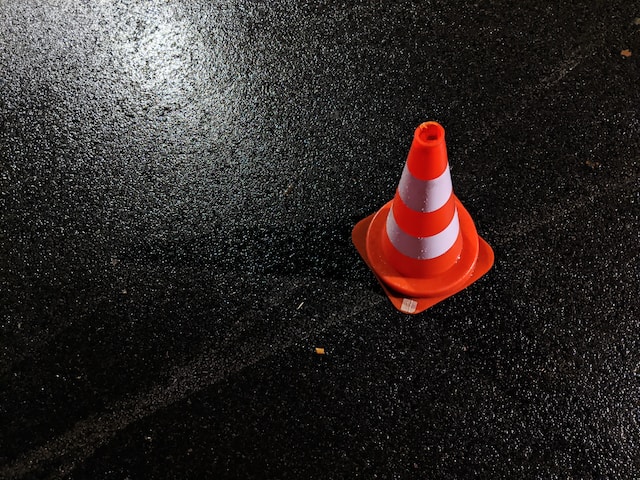 Assess for Injuries
In the event of an accident, it is crucial to prioritize the safety and well-being of everyone involved. If you or any passengers in your vehicle have sustained injuries, seek medical attention immediately. Even minor injuries should not be ignored as they could potentially worsen over time if left untreated. It's also important to check on the other party involved in the accident and assess their condition. If anyone requires immediate medical attention, call emergency services right away. While waiting for help to arrive, try to keep calm and attend to any wounds or injuries that can be treated on-site.
Remember never to move someone who may have sustained a serious injury unless absolutely necessary, as it could cause further harm. Assessing for injuries is not only important for physical well-being, but also for legal purposes. Any injuries sustained during the accident should be documented and included in your insurance claim. Additionally, if anyone involved in the accident is experiencing any psychological distress or trauma, it's important to address their needs as well and seek appropriate support. The most important thing is to ensure that everyone involved in the accident receives proper care and attention.
Contact Your Insurance Provider
Let your insurance provider know about the accident as soon as possible. They will guide you through the next steps and provide you with all the necessary information for filing a claim. Be sure to have your policy number, the contact information of the other driver involved, and any relevant details about the accident ready when making the call. Remember to only disclose factual information. You should always avoid taking blame or apologizing for anything during this initial conversation. Especially because it could potentially be used against you in future legal proceedings. Your insurance provider may also require documentation such as police reports or medical records. So you will need to gather and submit these promptly.
Document the Scene
After an accident, promptly document the scene. This includes taking photos of the vehicles involved, any damages sustained, and any visible injuries. It's also helpful to write down or record the details of the accident while they are fresh in your mind. Think about including weather conditions, road conditions, and any other relevant information. This documentation will not only serve as evidence for insurance claims, but can also be useful if legal action needs to be taken. Remember to exchange contact and insurance information with the other driver involved in the accident. If there were any witnesses, be sure to get their contact information as well. The more detailed and thorough your documentation is, the better chance you have of a successful insurance claim or legal case. Soda PDF comes in handy for turning PDF's into word documents quickly when needed.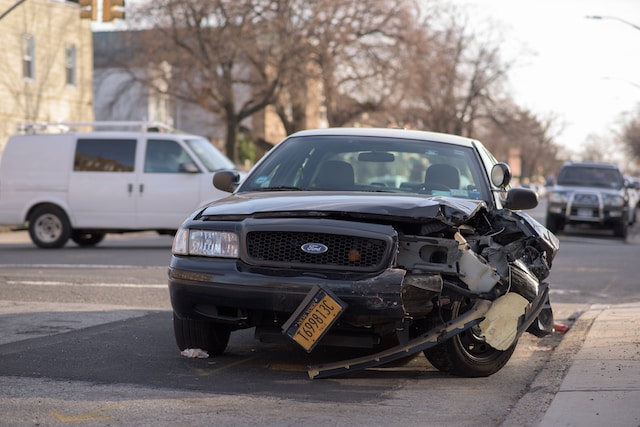 Take Care of Yourself
After an accident, it's important to get rest and take care of yourself. You may experience physical or emotional pain. If so, it's important to address these needs as they arise. Seek medical treatment for any injuries sustained and consider talking to a therapist if you are experiencing any psychological distress. It can also be helpful to take time off from work. Consider pausing other responsibilities as well to focus on your recovery.
Remember that self-care is not selfish. Taking care of yourself is essential for your overall well-being after experiencing such a traumatic event. Don't hesitate to reach out for support from family and friends during this time. Their love and understanding can make all the difference in your healing process. In addition, practicing relaxation techniques such as deep breathing or meditation can help alleviate stress and anxiety related to the accident. Taking care of yourself should be a top priority after an accident, both physically and mentally.
Prepare for Future Trips
Discuss and plan safety procedures before setting out on any future family trips to minimize the chances of another accident occurring. This could include reviewing road safety rules with your children and ensuring that everyone is wearing seatbelts at all times. Consider taking a defensive driving course to increase your awareness and ability to handle unexpected situations on the road. It's also important to regularly maintain your vehicle. This will ensure it is in proper working condition before embarking on any family road trips. Although accidents may be out of our control, being prepared and taking necessary precautions can help prevent them from occurring.
Accidents can happen at any time, even on a family road trip. It's important to know what steps to take immediately in the event of an accident so that everyone involved is kept safe and the process for insurance claims or legal action can be as smooth as possible. By being prepared and informed, families can continue to enjoy their road trips while also knowing how to handle unexpected situations.
For more on this topic, check out the full Travel Tips collection
---