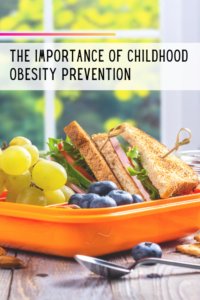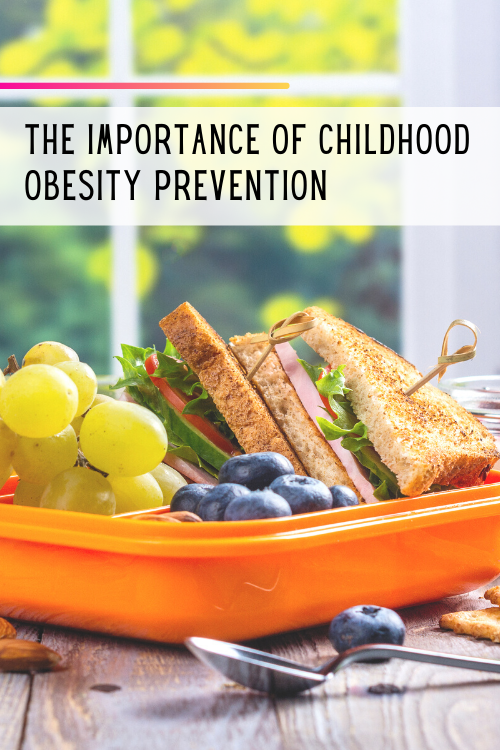 Childhood obesity is an epidemic that doesn't get as much attention as it deserves. While body positivity is important, when it comes to children, there can be major health consequences that can indeed last a lifetime if their weight gets out of a normal-health range while they're young. It's every parent's duty to ensure that their child is happy and healthy. But if you're getting concerned that your child maybe picking up some unhealthy habits, then here are some helpful ways that you can help in preventing childhood obesity in your little one.
---
For more on this topic, check out the full Staying Healthy collection
---
What are the Consequences of Childhood Obesity?
Childhood obesity is a serious issue that has been growing at an alarming rate. The consequences of childhood obesity are high in terms of both physical and mental health, which can lead to complications in later life. Childhood obesity has also raised the risk of stomach cancer as well as other gastric-related cancers when the child reaches adulthood.
The consequences of childhood obesity also include reduced quality of life due to health problems, higher risk for chronic diseases such as heart disease, type 2 diabetes, and certain cancers in adulthood, and lower economic productivity due to lower quality of life or disability. In general, both adult and childhood obesity are incredibly dangerous and this is something that needs to be taken seriously by every parent.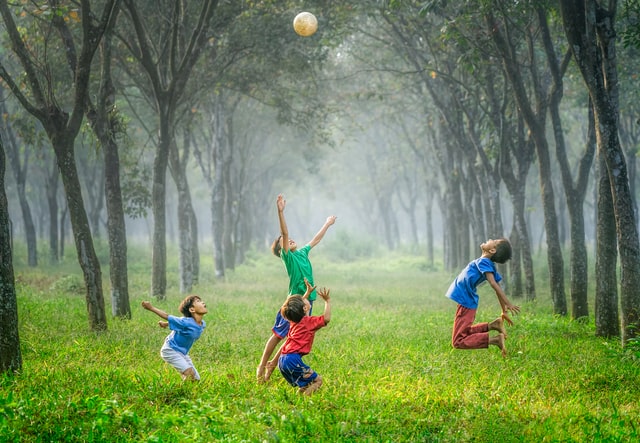 What You Can Do to Help Prevent Childhood Obesity
When it comes to any major health concerns, the first thing you're going to want to do is to communicate. Start by talking to your child about healthy habits. Children need to be taught how they should eat, exercise, and behave in order to keep them healthy and fit. Let them get an understanding of why something like this is such a major deal. This can have mental and physical effects on one's health. But you're going to have to break it down so your child can understand. Here are some important steps you should take when it comes to childhood obesity prevention for your little one.
[Read: Ultimate Tips: Helping Your Child Stay Healthy]
Talk about healthy eating with your child
A lot of parents want to teach their children about healthy eating. Parents are always looking for ways to help their children develop healthy eating habits. Having your child talk to you about healthy foods and activities can save time, but finding the right words is not always easy. Ideally, if you're wanting to completely prevent childhood obesity, but also potential adulthood obesity, it may be best to just discuss with them their eating habits.
Starting out with the young can help them understand the importance of whole foods, moderation in indulgences, and the harmful effects of junk food. Another thing, when it comes to healthy eating, it's also important to have a healthy relationship with food. This also has to be taught.
Set achievable health goals for your child
Your child's health is your number one priority. It is important to set achievable goals for your child so they can feel successful with their progress. Goals should be specific, measurable, and time-bound. This can include a goal for them to do so much physical activity in a day (great idea to get a pedometer or FitBit watch). But this could also include ensuring a good caloric limit or so much more. In general, setting achievable goals will get your kid on the right track to a healthier life.
Eat together as a family
This not only helps you see how fast your child consumes food, but this helps you monitor how much they eat as well. Eating together as a family also just helps with that bond that every child needs. Sometimes (not always) some children will look towards food if they want to feel good. But this is something that their support system should be doing.
[Read: Family Conversation Starters]
Get the right support system for your child
As a parent, you will inevitably experience some form of difficulty with your child. Whether it be a disagreement in how to raise your child or just a difficulty in communicating with them, it is important to have the right support system for your child. Your child, no matter the age, will need a support system, a strong one at that. Everyone needs to have a support system. Whether you have a child that is in the process of losing weight, or they're already happy and healthy, there needs to be a strong support system to help them out through thick and thin. This layer of security will help their mental health massively.
Get your child into a physical activity
Physical activity is the best way to keep your child healthy and happy. It is also a great way to build their confidence and sense of accomplishment. Whether your child loves soccer, dance, or any other sport, there are plenty of ways for them to get involved in physical activity. Some kids just find standard exercise to be way too boring. That's why there have to be some sport options for them. This can be a fantastic way to get them to get their movement on.
Also, don't forget, when it comes to exercise, your child shouldn't think of this as punishment. It needs to be taught that this is a way to get active and release their energy. The idea that physical activity is punishment is going to make them just dislike it. So, when it comes to childhood obesity prevention, the outlook on this is going to be incredibly important.
Conclusion
Overall, when it comes to childhood obesity and the focus of this, just make sure that you're doing this in such a way that your child can enjoy it. You want to avoid it at all costs for them to feel as if this is some weird form of punishment. It just won't go well for them if this is going to be the way they think about it all. So make sure that you can make this a fun and rewarding experience on the road to healthy living. Good habits can last a lifetime, but there need to be positive associations.
For more on this topic, check out the full Staying Healthy collection
---