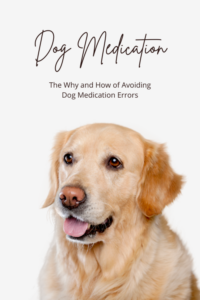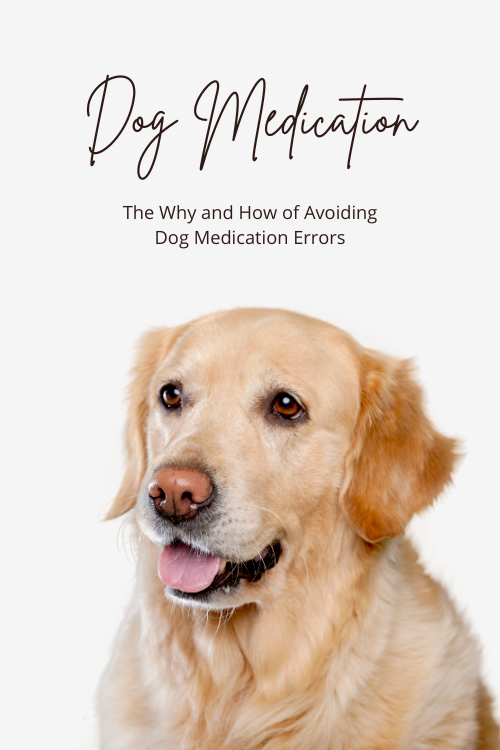 Seeing their beloved pet suffering as a result of the wrong medication is a nightmare for any dog owner. You'll relate if you own a furry friend yourself.
Like humans, dogs (and all other kinds of pets) can fall ill and need medications. And you might be surprised to know that errors in medicines for dogs are frequent too. While it is often the veterinarian or the pharmacist at fault, dog owners can also make mistakes with medication.
And since your pet is your responsibility, below is how you can prevent them:
---
For more on this topic, check out the full Family Pet collection
---
Human and Pet Medication Errors Are Not Too Different
Pet owners often make mistakes with their pet's medication. A wrong medicine, wrong dosage, or perhaps wrong frequency – there are numerous ways a medication mistake can happen. Depending on this, there can be mild to fatal complications if you're unfortunate enough.
The cause of medication errors in pets is similar to that of humans, with drug overdosing posing a threat to both. It can be due to a misinterpretation of the prescription or drug label, difficulty in operating drug dosage tools like a syringe, and so on. Things also turn severe quickly when a dog ingests human medicine.
The effects of these medication errors depend on the medicine being administered and the severity of the error. Certain effects are temporary and can be reversed with treatment, while others can be fatal. This can range from vomiting and weakness to seizures and coma.
The fact that some of these can be mistaken for natural side effects of medicines makes it all the more threatening. But following a few simple steps with dog medications can help you avoid any such situation.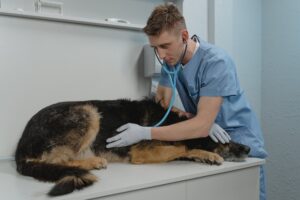 3 Steps To Prevent Errors With Your Dog's Medicines
Veterinary medication errors are more common than you think. A recent study found that adverse scenarios occur in about 5 of every 1000 patient visits. Of these, around 8% result in death or some sort of serious harm to the patient.
However, it's not just the vet that makes mistakes. Here are some ways you, as a dog owner, can be more careful:
Learn About Dog Meds
When the vet recommends any given medicine for your dog, it's best to learn about it. This includes its dosage, how to administer it, its side effects, etc.
Through this, you can avoid a majority of the mistakes and the associated risks. You can ask the vet or the pharmacist who provides you with the medicine. And it is most important that you follow the instructions. If you're ordering online, the online pharmacy should also have the necessary information on the dog medication you need.
However, it would be wise to run them by your vet just to be safe. Let's say your dog has a bacterial skin infection. Now, there can be various suitable antibiotics to treat it, examples being Simplicef and Clavamox. But they cannot be used interchangeably unless the vet allows it.
Simplicef has Cefpodoxime proxetil as the active ingredient and is suitable for treating skin infections. On the other hand, Clavamox contains Amoxicillin Trihydrate and Clavulanate Potassium and can be used for canine periodontal disease, pneumonia, and bone infections.
When a vet recommends Simplicef 100 mg for dogs, it's based on your pet's diagnosis and other factors, including its age and weight. In no way should you think about administering a higher dosage either, as there will be side effects.
PetCareRx, an online pet medication retailer, mentions vomiting, bruising, swelling, etc., are some of the most common side effects. They recommend pet owners seek professional help if they observe any of these signs.
In this instance, owners must especially check for signs of yeast infection or nausea in their dog and report to the vet right away.
Verify The Prescription With the Medicines Your Pharmacist Provides
Are you taking home the right dog meds? Most pet medications are available at pharmacies that also sell human medicines. As a result, when you take both human and dog medication from the same pharmacy, you might mistake yours for the dog's and vice versa.
This, as you will read next, can be dangerous. Pharmacists don't often make mistakes with orders, but they aren't perfect. And what's certainly not is the vet's handwriting, which increases the chances of misinterpretations.
If you have a doubt, it is best to verify what you're about to take home with what's written on the prescription. And while you're at it, take special care of not confusing dog meds that look and sound similar.
Prevent Mixing Up Dog Medications
With one or more types of medicines, or if there are kids at home, there is a possibility of mix-ups. It may not sound serious, but considering some human medicines can potentially kill your pet, one must be careful.
Some of these are everyday medicines, too, like NSAIDs and Acetaminophen used to treat inflammation and pain, respectively. Other human medicines harmful to dogs are antidepressants, ADHD medication, birth control pills, and so on.
Dogs Don't Know What Wrong Medication Is
But their owners do. And they must ensure that any medication improves its condition, not worsen it. This goes for the millions of dog owners in the U.S. and the owners of the 471 million pet dogs across the globe.
Not all dog medication errors are dangerous, and most can be managed with basic treatment. But as a responsible dog owner, you mustn't take chances and exercise caution from the beginning.
For more on this topic, check out the full Family Pet collection
---