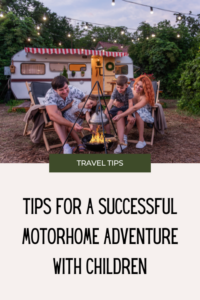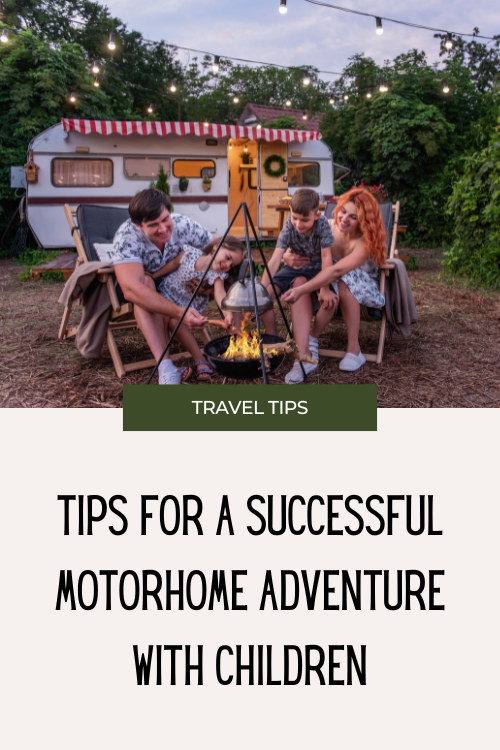 Exploring the world with your family in a motorhome is an exciting and unique way to create lasting memories. Whether you're planning a road trip across the country or a weekend getaway, travelling in a motorhome with children can be a thrilling and rewarding experience. To ensure a smooth and enjoyable journey, we've gathered some essential tips for motorhome travel with kids that will help you make the most of your adventure.
---
For more on this topic, check out the full Travel Tips collection
---
Choose the Right Motorhome
Selecting the right motorhome is crucial for a comfortable and enjoyable family trip. Consider the size and layout of the motorhome, ensuring it provides enough space for everyone to move around comfortably. Look for family-friendly features such as bunk beds or extra sleeping areas.
Plan Kid-Friendly Stops
When mapping out your journey, include stops and destinations that are kid-friendly. Research places with playgrounds, nature reserves, or family-oriented attractions that will keep your children engaged and excited.
Pack Smart and Light
Motorhomes have limited storage space, so efficient packing is essential. Make a checklist of essential items, and try to pack lightly. Don't forget to bring favorite toys, games, and activities to keep your children entertained during downtime.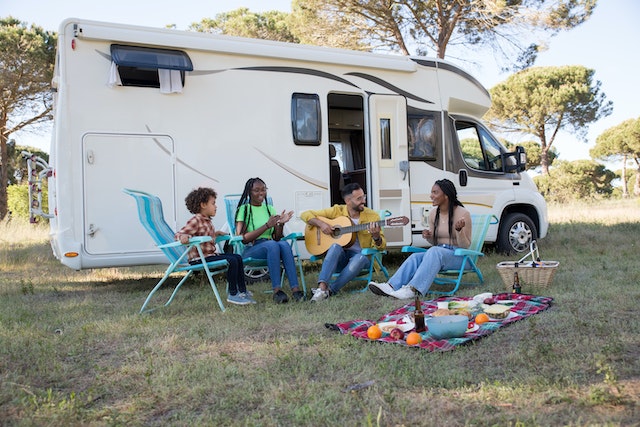 Childproof the Motorhome
Before hitting the road, childproof your motorhome to ensure your children's safety. Secure any loose objects, lock cabinets, and install safety gates if necessary. Familiarize your kids with the motorhome's layout and any rules to help them stay safe and respect the space.
Create a Flexible Schedule
While it's important to have an itinerary, be prepared to adjust it as needed. Kids can be unpredictable, and sometimes they'll want to explore longer in one place or take an unexpected nap. Flexibility will help everyone enjoy the journey.
Snack and Meal Prep
A hungry child can turn a fun trip into a challenging one. Keep a supply of healthy snacks and drinks readily available in the motorhome. You can also plan and prepare some meals in advance to save time and avoid the hassle of finding suitable restaurants at every stop.
Entertainment for the Road
Long drives can be tiring for kids, so having entertainment options is a must. Bring along their favourite books, electronic devices, movies, or travel games to keep them occupied during travel time.
Involve Kids in Planning
Let your children have a say in the trip's planning process. Discuss potential destinations and activities, and consider their preferences. When kids feel involved, they'll be more excited about the journey.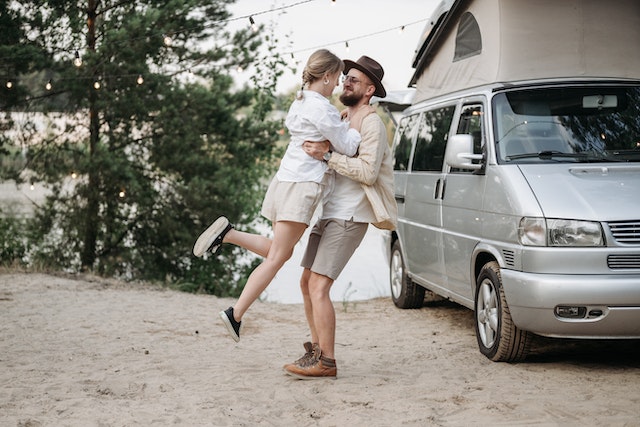 Stop Frequently
Motorhome travel is all about the journey, not just the destination. Plan regular breaks to stretch, play, and explore the surroundings. Stopping at rest areas or scenic viewpoints allows kids to burn off energy and appreciate the journey.
Safety First
Prioritize safety during your motorhome adventure. Ensure that everyone wears seatbelts while the motorhome is in motion. Talk to your children about safe campfire practices and other outdoor activities. Familiarize them with emergency procedures and the location of safety equipment.
Get the Right Coverage
Before embarking on your journey, it's essential to secure the right insurance coverage for your motorhome. Motorhome insurance provides peace of mind, protecting your family and your investment. The benefits of comparing motorhome insurance policies include finding the right coverage at the best possible price. This allows you to travel with confidence, knowing that your family and your motorhome are protected in case of any unexpected incidents.
For more on this topic, check out the full Travel Tips collection
---