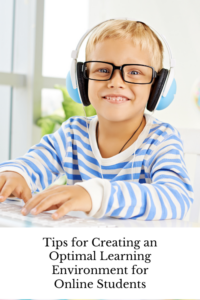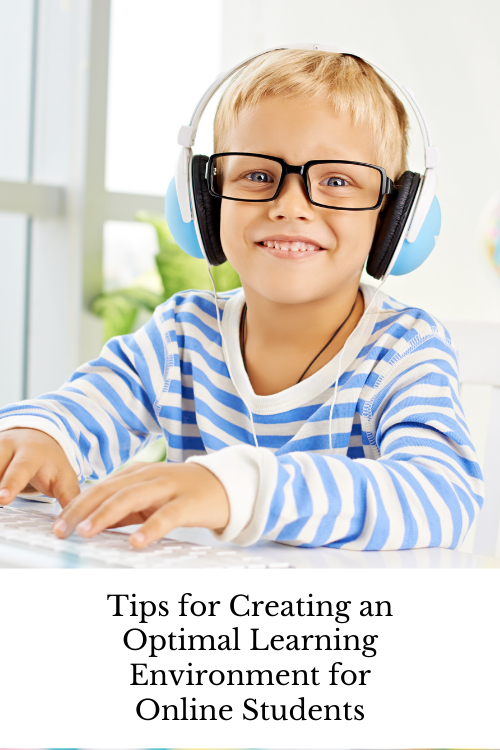 Online education has become the norm for many learners around the world, especially in the wake of the COVID-19 pandemic. However, the shift from traditional classrooms to digital learning spaces has presented new challenges for both educators and students.
The lack of physical interaction, the distraction-laden environment, and the potential for a disconnect between teacher and pupil can make online learning less effective if not appropriately managed.
In this article, we'll explore some actionable tips for creating an optimal learning environment for online students.
---
For more on this topic, check out the full Education Options collection
---
Ensure Reliable Technical Infrastructure
Stable Internet Connection: Let's start with the basics. A stable internet connection is the backbone of any online learning environment. Intermittent connectivity can frustrate students and disrupt the flow of a class.
Quality Hardware: Encourage students to use computers that can handle video streaming and multitasking. A computer that's constantly lagging can be a significant distraction.
Technical Support: Always have a go-to person or a readily available guide for students who experience technical difficulties. The easier it is for students to resolve issues, the faster they can get back to learning.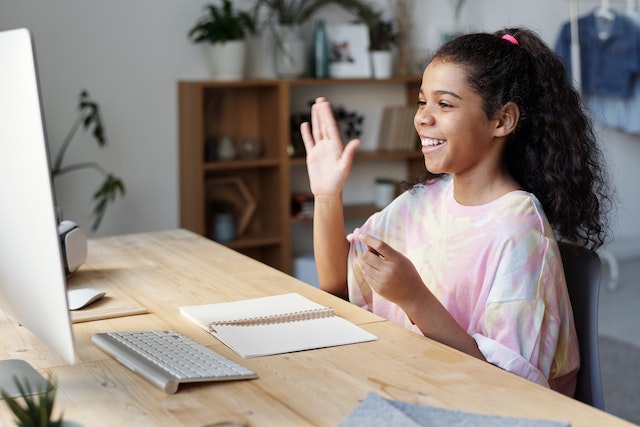 Encouraging Specialized Education for Self-Regulated Learning
Curated Pathways: To help students who have specific career or academic goals offer curated learning pathways. These are sequences of courses or modules that provide specialized knowledge and skills. This allows students to take charge of their own educational journey toward a specific end goal.
For instance, if your students are keen on pursuing specialized degrees in Education, you could suggest the following degrees that also guarantee lucrative returns with respect to career advancement.
Ed Administration Building-Level Licensure online
Ed Administration District-Level Licensure online
MS in Curriculum & Instruction – Curriculum Leadership PreK-12 online
MS in Curriculum & Instruction – Effective Practitioner PreK-12 online
MS in Curriculum & Instruction – Instructional Coach/Teacher Leader PreK-12 online
MS in Educational Administration online
MS in Curriculum & Instruction – National Board Certification PreK-12 online
Project-Based Learning: Specialized education often requires a deeper level of engagement. Project-based learning can help here, offering real-world challenges that require specialized skills. These projects can be self-directed, enhancing the self-regulated aspect of learning.
Resource Libraries for Specialized Fields: Create or recommend a comprehensive library of resources that are specific to specialized fields. Whether it's coding libraries for tech-focused students or historical archives for those studying humanities, these resources allow students to dig deeper independently.
Expert Q&A Sessions: Invite professionals from specialized fields to host Q&A sessions or webinars. This direct interaction with experts can provide students with insights that they wouldn't get from course materials alone, empowering them to take control of their specialized learning journey.
Create a Structured Learning Schedule
Consistency is Key: Having a fixed schedule for online classes can help students build a routine, making it easier for them to manage their time.
Breaks are Important: Just like in a physical classroom, breaks are essential in a virtual environment. Use this time to encourage students to step away from the screen, hydrate, or even do a quick physical activity.
Be Mindful of Time Zones: If you have students joining from different time zones, consider recording the sessions so that they can catch up later.
Account for Self-Paced Learning: Some students may need more time to grasp certain concepts. Providing supplementary materials or exercises can help these students without slowing down the entire class.
Foster Engagement and Participation
Interactive Lessons: Use quizzes, polls, and interactive activities to keep students engaged. These should be sprinkled throughout the lesson to break the monotony of long lectures.
Breakout Rooms: Smaller group discussions can help students interact more freely and feel less intimidated. It also allows the teacher to focus on individual group needs.
Open Forum for Queries: Having a designated space for questions and answers can encourage students to seek help when they need it. This can be a chat feature or a separate section in the LMS.
Feedback Loops: Regularly ask for feedback from your students. This information can be vital for improving the course and the virtual learning environment.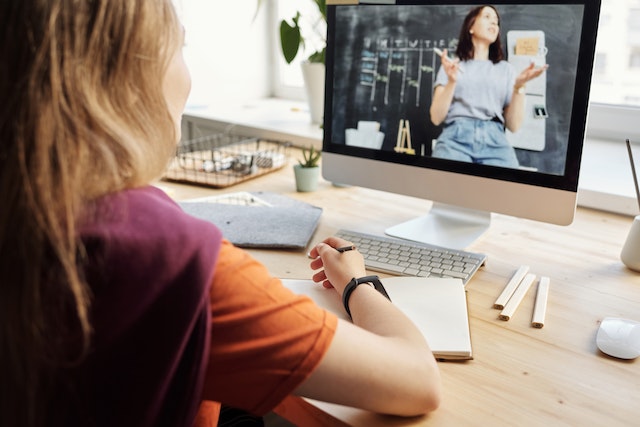 Develop a Community Atmosphere
Peer-to-Peer Interaction: Encourage students to interact with each other. This could be through group projects, study sessions, or online forums.
Cultural Sensitivity: Be aware that online classes can have a diverse set of learners. Promote a respectful and inclusive atmosphere where every student feels welcomed.
Open Line of Communication: Keep the channels of communication open. Whether it's by email, chat, or video calls, students should feel like they can reach out at any time.
Extra-Curricular Activities: Who says online learning can't have clubs or communal activities? Virtual book clubs, debate teams, or coding camps can add an extra layer of community and fun to the online educational experience.
Encourage Self-Regulated Learning
Time Management Tips: Encourage students to set realistic study goals and provide them with time management resources. Learning how to prioritize tasks can be a useful skill, not just for the course but for life in general.
Study Tools and Resources: Offer a list of tools and apps that can help students organize their notes, schedule their day, or engage in effective study practices like the Pomodoro Technique or the Feynman Method.
Reflection and Self-Assessment: Incorporate self-assessment quizzes or reflection journals as a part of the curriculum. This will encourage students to review and reflect on their learning journey, allowing them to identify gaps in their understanding and make adjustments to their study methods.
Mentor Support: If possible, provide a mentor or tutor support system where students can seek additional help or guidance. Sometimes, a little nudge or a different perspective can help students become more effective learners.
Conclusion
Creating an optimal online learning environment is not just the responsibility of educators; it requires active participation from students as well.
By considering the above aspects, we can make online education not just a necessity of the times, but a valuable platform for comprehensive learning and personal growth.
For more on this topic, check out the full Education Options collection
---