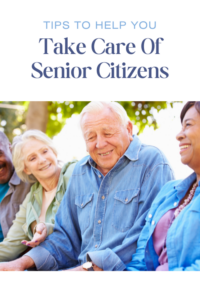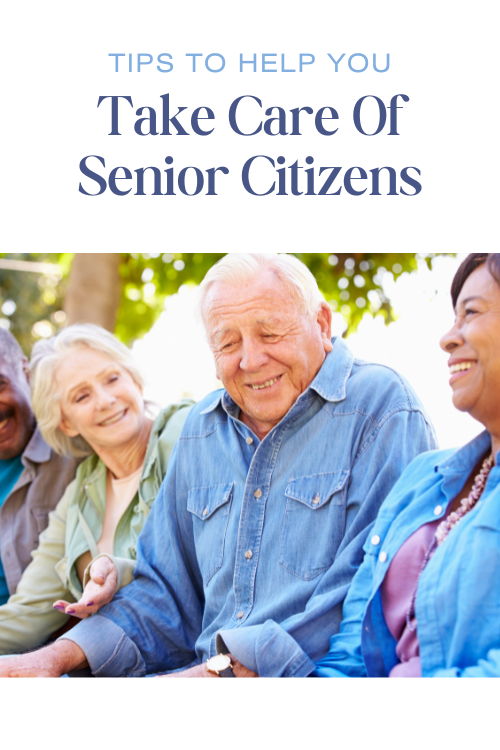 One of the hardest things to adjust to as we grow older is watching our parents lose their strength and vitality as they age. The people who once took care of use as we grew older eventually need to rely heavily on us instead.
However, even if you try your best, you might find it hard to provide senior citizens the care they deserve. They have several unique health needs that can be difficult to accommodate. Additionally, with a fast-paced life and several responsibilities of our own, it can become challenging to figure out how to best cater to their needs.
Fortunately, you can make this journey easier for you and the older people in your life in several ways. Keep reading below to learn more.
---
For more on this topic, check out the full Senior Care collection
---
Make sure they have supervision
As people get older, they start to develop several health conditions that can make taking care of them challenging. Even if you have the time for around-the-clock supervision, it can be hard to know what you must do to ensure your loved ones are always healthy. Some conditions can be harder to manage than others and require more specialized care.
Having someone around who knows how to handle geriatric patients can be helpful. Ensure someone with relevant knowledge and experience is available 24/7 or on call. Professional supervision helps reduce the risk of harm to senior patients.
Join the workforce
Becoming an allied healthcare worker is a more hands-on approach to providing care for senior citizens, and if you feel this is your calling, it's a noble career to pick up. An advanced degree, such as a Master's in Social Work, can help you realize your aspirations and start working in the senior care service industry. If you're wondering what you can do with a MSW, this degree can help you work with organizations dedicated to looking after people as they age.
However, you may have to get a license to be able to practice as a social worker. Look into state requirements.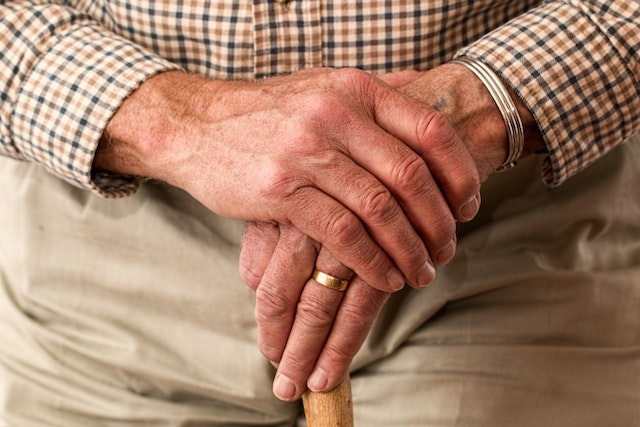 Make sure their emotional needs are met
Physical health is often the biggest consideration when caring for senior citizens. Of course, while older adults have specific physical health needs, their emotional needs are just as important. Neglecting their emotional needs can lead to several health drawbacks.
Mental health issues in older adults can lead to various complications, such as heart disease, reduced immunity against infectious diseases, trouble while sleeping, obesity, and much more. Thus, it's important to ensure you can keep them emotionally stable.
For many older adults, much of the depression and anxiety in their lives can come from feeling lonely or not having anything to take up their time. They often have to watch their children and other family members move on with their lives while they remain stuck. Spending time with them, encouraging them to make friends in their age group, and helping them pick up hobbies can help them keep themselves occupied and less depressed and anxious.
Get them physical exercise
One of the biggest mistakes people make when dealing with older adults is assuming they don't need to worry about physical exercise. Most people go so far as to assume that any form of exercise can be dangerous for older adults and that they should instead rest. However, this approach can lead to senior citizens losing much of their strength and independence.
A lack of exercise leads to muscle mass wasting away, which can burden the joints. This can also lead to a loss of mobility, which can make it difficult for senior citizens to move around and get things done.
Instead of letting senior citizens adopt a sedentary lifestyle, a better approach would be to connect them to a personal trainer who can help them get some form of exercise in a safer manner. A trainer will know how to protect senior citizens and can suggest safe exercises that help them stay active. These modified exercises can help senior citizens maintain their strength and agility.
Modify the home
One of the biggest reasons why senior citizens can suffer injuries is not because of over-exerting themselves but because they aren't in a space that accommodates their needs. Often, the places we assume to be the safest, such as our homes, can be where we're most at risk. A few handy modifications here and there can help secure the home for our elderly loved ones.
The stairs, in particular, can be a huge challenge, especially for seniors with mobility issues. Adding a guardrail is important to make it easy for them to move about with some support. Additionally, if your elderly loved ones have severely impaired mobility, ensure the space is wheelchair-friendly. This can include clearing stuff out of the way and adding ramps for easier accessibility. Doing so won't just make it easier for them to get around, but it can also reduce your workload since you won't have to provide much assistance to help them move. Additionally, adding non-slip mats, ensuring all cables and wires are tucked away, and that the place is well-lit can help prevent injuries caused by tripping.
Set reminders
When you're caring for an older person, there can be a ton of things you need to consider throughout the day. Juggling all this, alongside doing your tasks, can become hectic, and if you don't set reminders, you can forget a lot. Forgetting medicine schedules or doctor visits can become hazardous for senior citizens, and setting reminders is the best way to ensure nothing goes awry.
Conclusion
Taking care of senior citizens may seem like a lot, but if you follow these tips, you can have an easier time managing. Catering to their unique needs can be challenging, but in the end, it can help you bond better. Moreover, you can ensure that you make their twilight years as comfortable and happy as possible.
For more on this topic, check out the full Senior Care collection
---