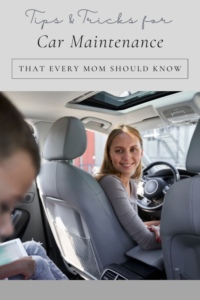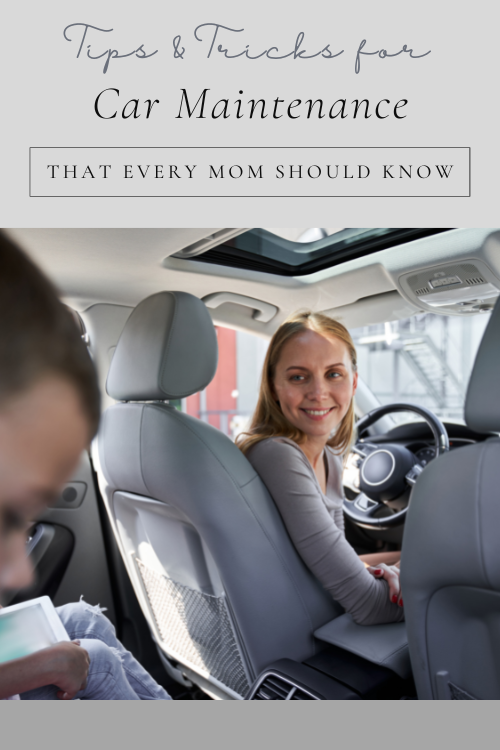 We all know that feeling when the "check engine" light comes on in the car. It's a sinking feeling in the pit of your stomach, and it usually comes at the most inconvenient time. When that light comes on, most of us have no idea what to do or where to start. But don't worry, we're here to help! Here are tips and tricks for car maintenance that every mom should know.
---
For more on this topic, check out the full Travel Tips collection
---
Invest in an extended warranty
If you're a busy mom trying to keep up with car maintenance, investing in an extended warranty may be a wise decision. Many car makers offer extended warranties that will cover major repairs for a certain period of time, usually after the standard factory warranty has expired.
While an extended warranty will add to the overall cost of your car, CarShield cost is reasonable and it can ultimately save you money if something goes wrong.
In addition, having an extended warranty can give you peace of mind on the road, knowing that you have a safety net in place if something goes wrong. So if you're a busy mom trying to juggle everything, an extended warranty may be worth the investment.
Check your oil
Check your oil regularly and change it when necessary. This is one of the most important things you can do to extend the life of your car engine. Most mechanics recommend changing your oil every 5,000 miles or so, but it's a good idea to check it more frequently than that.
You can check your oil level by opening the hood of your car and pulling out the dipstick. Wipe it off with a clean rag and insert it back into the engine. Then, pull it out again and check the level. If it's low, add more until it reaches the full line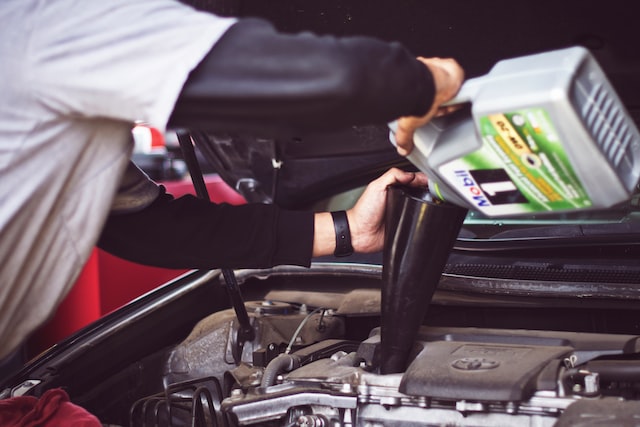 Watch your tire pressure
Keep an eye on your tire pressure and inflate them as needed. This is something you can do easily at home with a handheld air compressor or by taking your car to a gas station with an air pump. Most cars have a recommended tire pressure listed either in the owner's manual or on a sticker inside the driver's side door frame.
Inspect your brakes for wear
Inspect your brakes regularly and replace them when necessary. Brake pads typically need to be replaced every 30,000 miles or so, but it's a good idea to inspect them more frequently than that to make sure they're in good condition. You can inspect your brakes by removing the wheel and looking at the pads. If they're worn down to less than 1/4 inch thick, it's time for new ones!
Wash your car regularly
Taking care of your car can also be a form of self care. Get your car washed frequently and waxed at least once a year. This will help protect your paint job from salt, sand, and other road debris that can damage your car's finish over time. It's also a good idea to wax your car before winter hits to give an extra layer of protection against all that salt on the roads.
Any car owner knows that washing their car is important. Not only does it make the car look nicer, but it also helps to protect the paint and prevent rust. However, few people realize that washing their car can actually improve its performance.
Over time, dirt and debris can build up on the surface of the car, making it more difficult for air to flow smoothly over the vehicle. This can increase drag and reduce fuel efficiency.
In addition, dirt and grime can accumulate on the sensors and other electronic components of the car, causing them to malfunction. By keeping your car clean, you can help to keep it running smoothly and efficiently.
Additionally, secure a touchup paint kit to fix any road scratches and keep your car's appearance pristine, enhancing its overall value and longevity.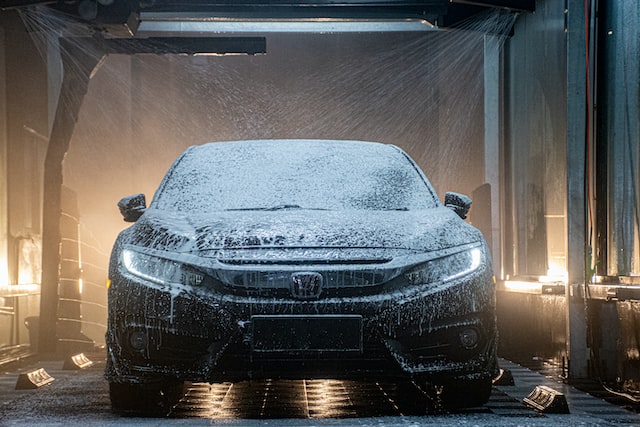 Don't ignore rust spots
Rust spots on your car may seem like a small problem, but if left untreated, they can cause serious damage to your vehicle. Rust is created when iron oxidizes, and it can spread quickly if not treated properly. Not only will rust cause your car to look unsightly, but it can also weaken the metal, making it more susceptible to damage.
If you notice rust on your car, it's important to take care of it as soon as possible. You can remove rust with a wire brush or sandpaper, and then treat the area with a rust-resistant paint or sealant. By taking care of rust spots early, you can protect your car from further damage and keep it looking its best.
Rust can spread quickly and damage your car's body if left unchecked. To remove rust, first sand down the area until you get rid of any loose flakes of rust. Then, apply primer and paint over top. For best results, have this done professionally.
Get your car regularly seen by a professional
Get regular tune-ups according to manufacturer recommendations. This includes things like changing your spark plugs, checking/replacing fluids, etc. Getting tune-ups regularly will help keep your car running smoothly and prevent bigger (and more expensive) problems down the road.
As a busy mom, taking care of your car may not be at the top of your list of fun things to do, but it's definitely worth it in the long run! By following these simple tips and tricks for car maintenance, you can extend the life of your vehicle and avoid costly repairs down the road. And isn't that worth a little bit of time and effort?
For more on this topic, check out the full Travel Tips collection
---