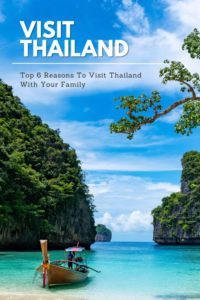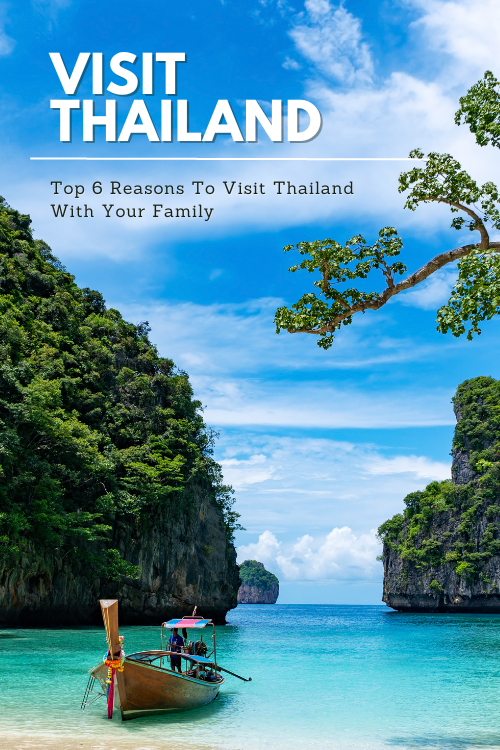 Embarking on a family vacation is a significant decision, and choosing the right destination is paramount. Thailand, a Southeast Asian gem, beckons with its unique blend of cultural richness, stunning landscapes, and a plethora of activities for every age group. If you're contemplating a family trip, here are the top six reasons why you should visit Thailand, and why it should be at the top of your list.
---
For more on this topic, check out the full Travel Tips collection
---
1. Family-Friendly Resorts and Activities
Thailand's hospitality extends to its family-friendly accommodations and activities. Numerous resorts cater specifically to families, providing a safe and enjoyable environment for children. Before visiting Thailand, make sure to explore accommodations in all parts of Thailand, especially Bangkok and Phuket, as each area offers different family-friendly activities perfect for anyone. You can choose to stay in Bangkok and visit different locations during your stay. Engage in thrilling water sports, explore wildlife sanctuaries, or simply relax by the pool – Thailand ensures that your family's needs and preferences are met with warmth and efficiency.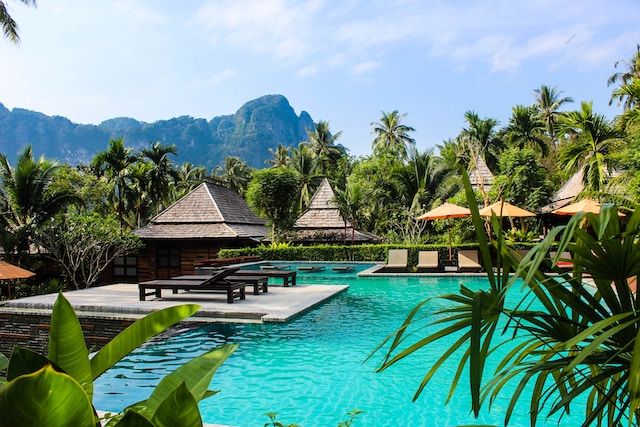 2. Diverse Cultural Experiences
Immerse your family in Thailand's rich cultural background. From the bustling markets of Bangkok to the ancient temples of Ayutthaya, each corner of the country has a story to tell. Witness traditional dance performances, participate in local festivals, and savor the exquisite Thai cuisine that reflects the country's diverse heritage. This cultural odyssey will be a captivating and educational experience for every member of your family.
3. Breathtaking Natural Beauty
Thailand boasts an array of natural wonders that will leave your family in awe. The pristine beaches of Phuket and Krabi offer serene escapes, while the lush jungles of Chiang Mai promise adventurous exploration. The vibrant marine life around the coral reefs and the breathtaking limestone cliffs create a picturesque backdrop for unforgettable family moments. This reason alone is why most people choose to visit Thailand.
Island Paradise of Phuket and Krabi
Phuket and Krabi, two of Thailand's renowned islands, are a haven for families seeking sun-soaked relaxation. The crystal-clear waters, powdery white sands, and swaying palm trees create an idyllic setting for a rejuvenating beach vacation. Engage in water activities, from snorkeling to island hopping, or simply unwind on the pristine shores as your family soaks in the tropical beauty.
Adventure in the Jungles of Chiang Mai
Chiang Mai, with its lush jungles and mist-shrouded mountains, offers a contrasting yet equally enchanting experience. Embark on family-friendly trekking adventures, exploring hidden waterfalls and encountering exotic wildlife. The eco-friendly options for jungle stays provide a unique opportunity for your family to connect with nature while enjoying the comforts of sustainable accommodations.
Marine Marvels: Coral Reefs and Limestone Cliffs
Thailand's underwater world is a treasure trove for families interested in marine exploration. Snorkel or dive amidst vibrant coral reefs, where a kaleidoscope of marine life awaits. The iconic limestone cliffs of Railay Beach in Krabi create a mesmerizing seascape, perfect for rock climbing enthusiasts.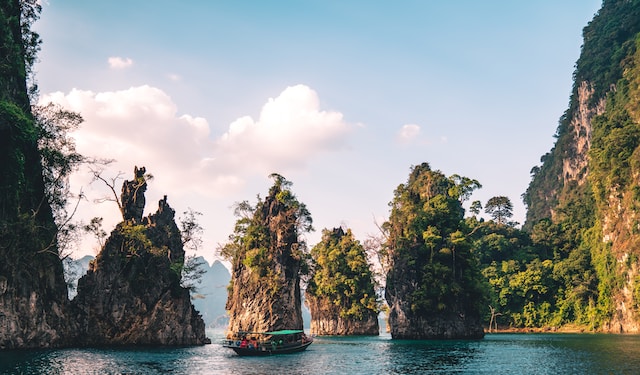 4. Educational Opportunities
Transform your family vacation into a learning experience. Thailand offers educational opportunities beyond the classroom. Visit Thailand's elephant sanctuaries where your family can interact ethically with these gentle giants, or explore local villages to gain insights into traditional Thai ways of life. These experiences create lasting memories while broadening your family's cultural understanding.
5. Affordable Luxury
Contrary to common perception, Thailand provides a luxurious experience without breaking the bank. Enjoy world-class amenities, spa treatments, and gourmet dining at a fraction of the cost you might expect. The affordability factor ensures that you can indulge in a lavish family vacation without compromising on quality.
Spa Retreats for Relaxation
Pamper yourself and your family with rejuvenating spa experiences that won't dent your budget. Thailand is renowned for its world-class spas, offering traditional Thai massages, holistic treatments, and wellness programs. Unwind in a tranquil spa setting, surrounded by lush landscapes or beachside serenity, as skilled therapists cater to your family's relaxation needs at a fraction of the cost compared to many other destinations.
Gourmet Dining Without the Splurge
Indulge in a culinary journey that combines exquisite flavors with budget-friendly options. Thailand's street food scene is a culinary adventure in itself, offering a myriad of delectable dishes at affordable prices. Even within luxury resorts and fine-dining establishments, you'll find that gourmet meals are surprisingly accessible, allowing your family to savor the best of Thai cuisine without straining your vacation budget.
6. Warm and Welcoming Locals
Thailand's greatest asset is its people. Known as the Land of Smiles, Thailand lives up to its reputation with warm and welcoming locals. Your family will be embraced by the genuine hospitality of the Thai people, making your journey not just a vacation but a heartwarming cultural exchange.
Conclusion to Why You Should Visit Thailand
Thailand stands out as an ideal destination for a family vacation, offering a harmonious blend of culture, nature, and hospitality. The diverse experiences available cater to every member of your family, ensuring a trip filled with adventure, relaxation, and cultural enrichment. Consider Thailand for your next family getaway, and let the Land of Smiles create memories that will last a lifetime.
For more on this topic, check out the full Travel Tips collection
---