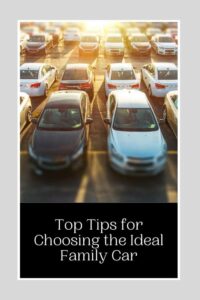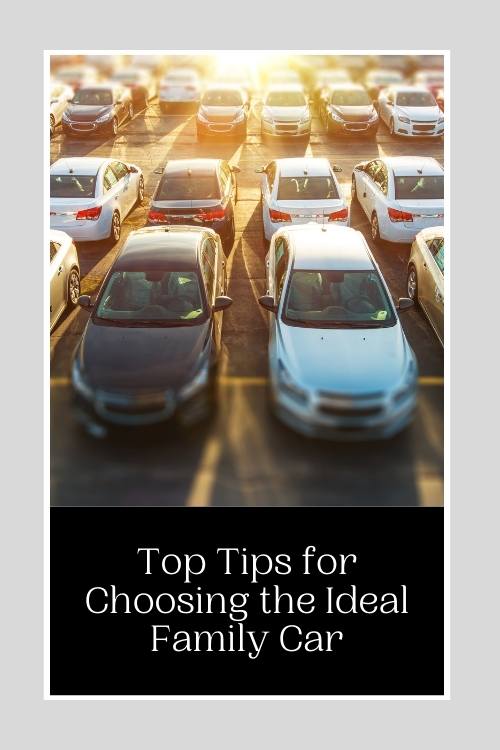 Top Tips for Choosing the Ideal Family Car
A car is a big purchase with a lot of different things to consider! While many factors go into choosing the ideal family car, it is a personalized experience for you and your family. What do you need and want out of your family vehicle? Here are some tips on how to choose the right car for your family!
---
For more on this topic, check out the full Travel Tips collection
---
The Size of the Vehicle
One of the biggest factors to consider when purchasing a car for your family is the size. You need to make sure that the vehicle can comfortably fit all of your family members, as well as any luggage or gear you may need to transport. Lexus dealers in Portland recommend making sure that the car is big enough to accommodate any activities you may want to do with your family, such as taking road trips or going camping. It's also important to think about how much gear you need to haul around with you on occasion.
A minivan would be very advantageous in this case because they can hold all kinds of bulky equipment or luggage while still having enough room for passengers. If you're not sure which type of car is right for your family, talk to a dealer! They should be able to help you figure out what kind of car would fit your lifestyle best.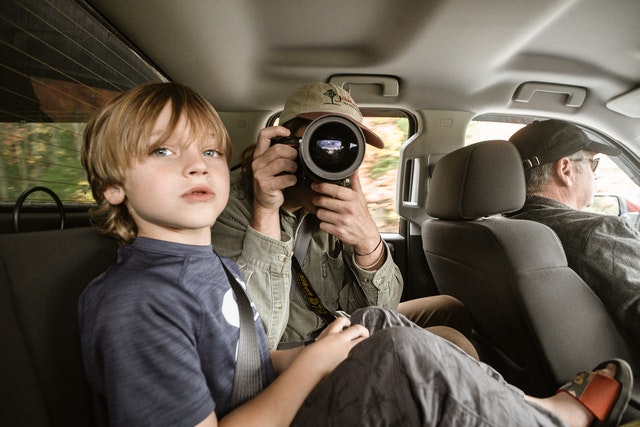 Safety Features
One of the most important things to consider when buying a car for your family is the safety features. Make sure that the car you choose has airbags, anti-lock brakes, and stability control. These features can help keep your family safe in the event of an accident.
Another thing to consider is the age of your children. If you have young children, you'll want to look for a car with a good safety rating. The National Highway Traffic Safety Administration (NHTSA) gives each car model a safety rating based on how well it protects passengers in the event of a crash. You can find this information on the NHTSA website.
Unfortunately, even if your car has a good safety rating, you may still end up in an accident. This can be due to poor conditions or a mistake made by another driver. Sometimes there's nothing you can do to stop an accident. 
If you or a family member is injured in an accident, or if your livelihood is impacted in some way, it's a good idea to get in touch with a car accident lawyer. If you know that you've bought a car with robust safety features, then you can rest assured that it will bode well for any cases that result from an accident.
It's your responsibility to do everything you can to protect your family in the event of a car accident. This includes buying a family car with great safety features, as well as ensuring that your car is insured, you have a lawyer in your contact details, and that you drive your new vehicle safely.
Fuel Efficiency
It's important to think about the fuel efficiency of your potential new car. Cars that get good gas mileage will save you money in the long run. This efficiency is important to consider if you have a large family, as you'll be doing a lot of driving. Look for a car that has a good fuel economy rating from the Environmental Protection Agency (EPA). Usually, the higher the rating, the better the car is for the environment.
Another great option for families who are looking for fuel efficiency is an electric or hybrid vehicle! Electric cars are becoming more and more popular, and they're great for families because they're environmentally friendly and cost-effective. These cars are also becoming more and more affordable, so don't be afraid to consider them when shopping for a new car.

Family-Friendly Features
Certain cars come with special features that are designed to make them more family-friendly. Many cars have built-in car seats for young children, which is great if you need to bring along your little one for a long drive.
Think about the features that are important to you and your family. For example, some families may want a car with a sunroof or leather seats. Other families may prefer a car with a DVD player or satellite radio. Click here to compare, and do your research to choose the features that are most important to you and your family when you're shopping for a new car.
The Cost of Maintenance
When you're adding up all of the costs associated with owning a car, don't forget to factor in the cost of maintenance. Some cars require more frequent oil changes and tune-ups than others. Be sure to ask the dealer about the cost of routine maintenance for the car you're considering.
One way to reduce the cost of maintenance is to buy a used car. Used cars typically require less frequent repairs than new cars. However, it's important to make sure that you have the car inspected by a mechanic before you buy it to make sure that there are no hidden problems.
On the other hand, purchasing a new car can be even more expensive than repairing an old one. Some new cars come with excellent warranties, so take advantage of this if you're worried about paying for costly repairs down the road.
If you're looking for a car that will be perfect for your family, it's important to consider the different features of each model. Think about which safety features are most important to you, and what type of fuel efficiency would work best with your lifestyle. When choosing a new car, don't forget about maintenance costs, either.
All these things should factor into your decision when shopping around for a new car, so ask plenty of questions from prospective dealerships before making an offer. Make sure that you have enough information to choose the right one!
For more on this topic, check out the full Travel Tips collection
---