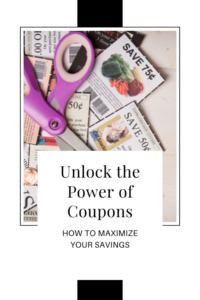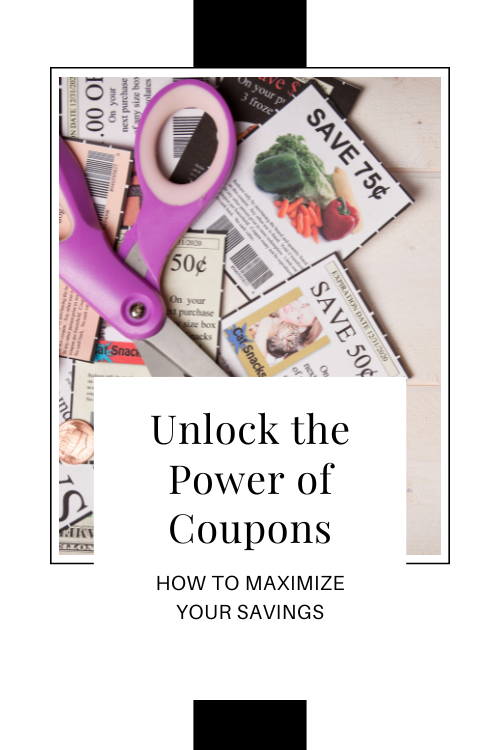 Do you want to save money, but don't know how? Coupons are an incredible tool that can help you do just that! With a few simple tips, you can learn to make the most of coupons and increase your savings. In this blog post, we'll show you how to maximize the impact of coupons in your life and get the best possible deal on everything from groceries to travel packages. We'll cover why coupons are so powerful for saving money, as well as strategies for using them effectively so you can start cutting costs and boosting your budget right away. So what are you waiting for? Let's get started unlocking the power of coupons!
---
For more on this topic, check out the full Saving Money collection
---
The power of coupons
Coupons can be an incredibly powerful tool to save money on your everyday purchases. With the ever-expanding list of retailers offering discounts, coupons have become even more accessible to the general public. Not only that, but they are also a great way to try out new products or experiences without a huge initial cost. Whether you're looking for ways to reduce your grocery bill or want to save on clothes and electronics, coupons give you the opportunity to stretch each dollar further, leading toward a smarter and more economical shopping experience. Come and unlock the power of coupons today – you won't regret it!
Different types of coupons
They are a great way for shoppers to save money. Understanding all the different types can help you make the most of your savings. There are physical coupons found in newspapers and magazines, online coupons available for printout or use at checkout, promo codes used on websites, and app-based digital coupon offers. One of the most effective ways to save is by combining paper and digital coupons – because you get the best of both worlds! If you're searching for Famous Footwear coupons, for example, look into what's available both in print and online; if you're ordering something online, check to see if there is a promo code that works. With some effort, you can really amp up your savings using everyday coupons!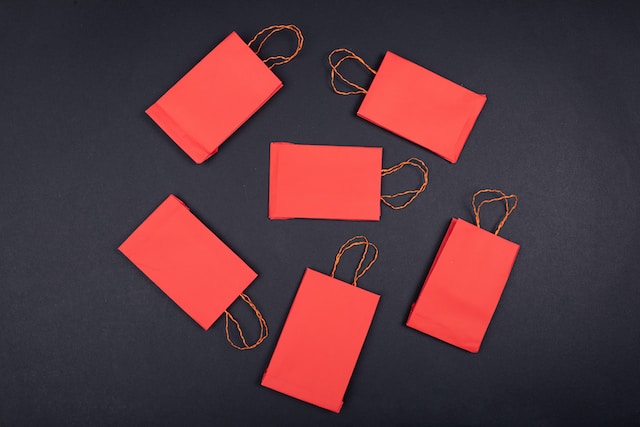 How to find the best deals
With the right strategies, finding the best deal when couponing is easy. Do your research before shopping and look for coupon codes that can be stacked with sales. It is also recommended to sign up for email lists from your favorite stores that way you get special offers and discounts on their products. There are even sites like Rakuten and Groupon to help you save with exclusive coupons or promotions. Most importantly, never forget to check your loyalty cards as many include exclusive coupons or rewards that can be applied to your next purchase. With a little bit of effort and knowledge you can easily uncover great deals with coupons – so go ahead and maximize those savings!
Maximize your coupon shopping experience
Shopping with coupons is a great way to save money, but there are even more ways to maximize your savings. Consider joining an online coupon trading community; you can both give and receive coupons that you might not have access to otherwise. Checking out websites dedicated to extreme couponing can offer inspiration, as well as tips and tricks for making the most of your shopping experience. If you want to get even more creative, you can combine multiple coupons or cash-back programs to maximize rewards. And don't forget—coupons aren't just limited to actual paper ones—try searching on retail-specific apps or homepages of stores' websites for digital deals. The key is staying organized, and creative, and always being open-minded toward new possibilities when it comes to saving money!
How to use coupons responsibly and ethically
To be a considerate couponer, always read through store policies as well as the terms and conditions on the coupon itself before using it. Ensure you're following all of the guidelines to ensure both the safety of other customers and a pleasant shopping experience for everyone. Additionally, collect only coupons that you know you can use – don't fill up your wallet with expired ones or those that are out of date. Finally, when using digital coupons enter them properly and accurately, so the store is not overwhelmed with invalid redemptions. Using coupons for responsible and ethical purposes should make it possible for consumers to take advantage not only of their specific discounts but also of numerous benefits offered by stores everywhere from vouchers to loyalty points!
The Power of Coupons Conclusion
There are many amazing benefits to using coupons, from saving money to finding exciting deals. With the proper research and planning, anyone can become a savvy shopper and learn how to maximize their savings with coupons. When using coupons, it's important to stay on top of the expiration dates and use them responsibly by not overspending or misusing them. This can be done easily with a written system for tracking your purchases and coupon utilization. Finally, don't forget to take advantage of alternative ways to save money in addition to using coupons; such as signing up for store loyalty programs, joining cashback sites and apps, or participating in special sales events. By combining all these tactics together, you'll be sure to have the most successful coupon shopping experience ever!
For more on this topic, check out the full Saving Money collection
---