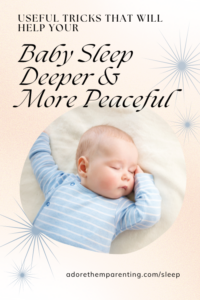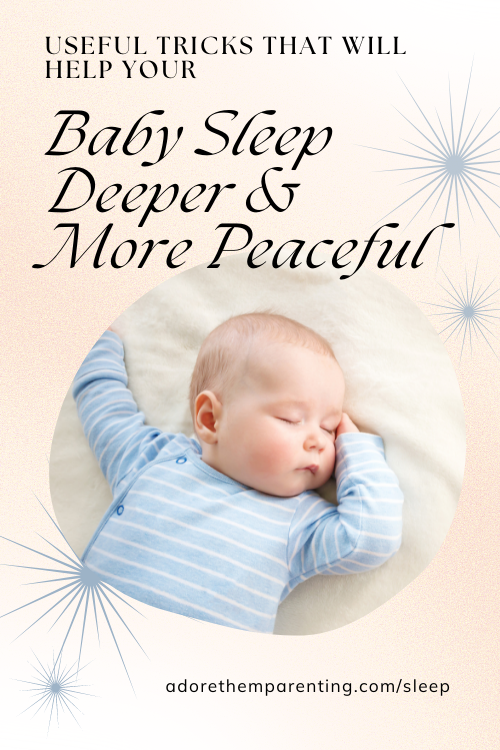 Many parents are challenged with the task of helping their children and baby sleep better. The first step is to establish a regular sleep pattern. However, many parents also want to make sure that it's good for their overall health and emotional well-being. One way to accomplish these goals is by creating an environment that will help your baby go back into a deep sleep quickly after waking up during the night. Below are some useful tricks you can use.
---
For more on this topic, check out the full Sleep collection
---
Try Swaddling Your Baby
Swaddling mimics the security and comfort of the womb by restricting your baby's arm movements. By preventing them from waking themselves up, they will fall back into a deep sleep more quickly. If you choose to swaddle your baby, make sure that you follow step-by-step instructions in order to do it right. You can find many helpful guides online or ask your pediatrician for more information on swaddling techniques.
Create A Calming Bedtime Routine
When you create a calm routine, your baby will get used to the idea that it's time for bed. This can be done by using soothing music, having a warm bath, or reading them a story. If you do this on a nightly basis, they will gradually fall back asleep faster after waking up during the night without all the fussing and crying. Parents that practice this technique have reported that their babies fall back to sleep almost automatically.
[Read: Baby and Child Sleep Schedule From 6 Months to Preschool]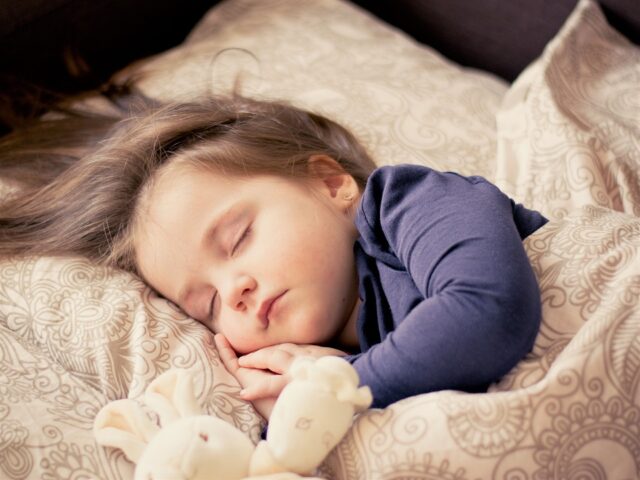 Set The Right Temperature For Your Baby's Room
Research has shown that room temperature can play a crucial role in helping your baby sleep better at night. When the air is too cold, they may wake up because of the chill or shiver all night long, which can lead to discomfort and frequent wakings. If their room is too hot, they may have a hard time falling asleep due to the warmth. Experts recommend that the ideal temperature at night is around 20 degrees Celsius.
Feed Your Baby Before Bed
For breastfed babies, try feeding them before you put them to bed for the night. They will release a hormone called melatonin, which makes falling asleep easier. You can also try giving formula or solid food to your baby if they are accustomed to eating at that time of day. If your kid is a little bit older, they can still drink a glass of warm milk before bed. You can read them a story while they drink it and this should help them fall back asleep more easily.
[Read: Promoting Healthy Sleep: From Birth to Beyond]
Find A Sleep Position That Works For Your Baby
There are many sleep position possibilities, but not all of them are suitable for everybody. If your child keeps waking up during the night, you may have to experiment with different positions. Lying on their side or tummy is another sleep position that can work for some kids, but not all of them. You will want to check with your doctor first as many recommend only laying your baby on their back to sleep until a certain age due to the risk of SIDS.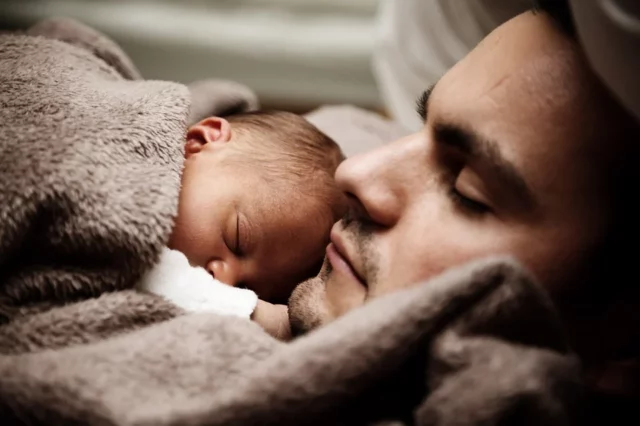 Use A White Noise Machine
White noise refers to sounds that are consistent and non-stop, which can help lull your baby back to sleep. Studies have shown that white noise can help your baby fall back asleep more quickly after wakings during the night. It creates a soothing sound that is familiar to them and can help block out other noises that may potentially disrupt their sleep. White noise machines are very easy to use, but you can also try using a fan or soft music as well. However, keep in mind that you should keep this machine far from the child, so the sound doesn't damage the baby's hearing.
Sing A Lullaby to Encourage Baby Sleep
Lastly,  a tried and true technique that every parent should master is the art of singing a lullaby to your baby. You can sing a familiar song or make one up on the spot. When you do this, your tone will be very soothing and it's not likely that they'll fall back asleep before you're finished with the lyrics. This tactic works well for many parents that have tried it, so don't hesitate to give it a go. If you do this consistently, your baby should learn the routine and fall asleep faster.
Overall, establishing a sleep pattern can be very challenging for parents of young children. However, these tricks may help solve the problem once and for all. You can try different methods to see what works best for you and your baby.
For more on this topic, check out the full Sleep collection
---