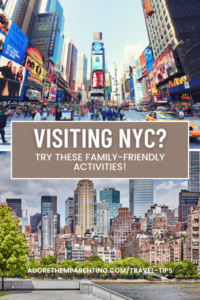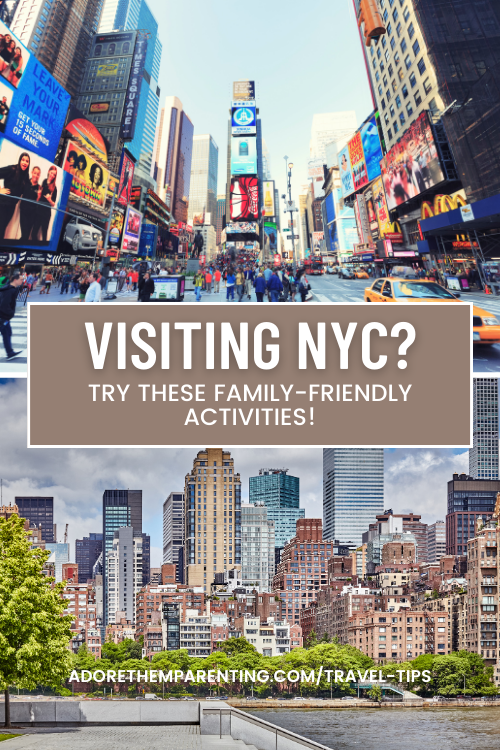 Visiting NYC? New York City, the city that never sleeps, may not be the first place that comes to mind when planning a family vacation, but it's actually a fantastic destination for families with children of all ages. While the bustling streets and towering skyscrapers may seem intimidating, NYC is brimming with family-friendly activities that will leave both kids and adults with lasting memories. From iconic landmarks to immersive cultural experiences, here's a guide to making the most of your family adventure in the Big Apple.
---
For more on this topic, check out the full Travel Tips collection
---
Visiting NYC
One of the first things you'll discover when visiting NYC with your family is that there's something for everyone to enjoy. But before diving into the city's attractions, consider venturing out to what to see in the neighbours of NYC. Take a short trip to Liberty Science Center in nearby Jersey City, New Jersey, where hands-on exhibits and interactive displays will ignite your child's curiosity about the world of science. Or, head north to the Bronx Zoo, one of the largest metropolitan zoos in the world. Here, your family can encounter exotic animals from around the globe while learning about conservation efforts.
Now, let's dive into the heart of NYC and explore some family-friendly activities you won't want to miss: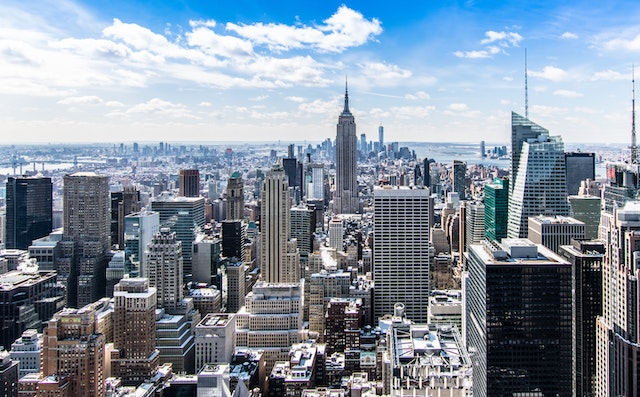 Central Park
This sprawling oasis in the midst of the concrete jungle is a paradise for families. You can rent rowboats at the Central Park Boathouse, visit the Central Park Zoo, or simply have a picnic on the Great Lawn. Don't forget to explore the whimsical Alice in Wonderland sculpture and take a ride on the famous Central Park Carousel.
American Museum of Natural History
Located on the Upper West Side, this world-renowned museum is home to awe-inspiring exhibits, including life-sized dinosaur fossils, a massiveblue whale model, and the Hayden Planetarium. The interactive displays make learning about science and history engaging for kids of all ages.
Children's Museum of Manhattan
This museum is designed with kids in mind. With interactive exhibits, workshops, and programs, it encourages children to explore art, science, and culture in a fun and educational way. Plus, there's a fantastic outdoor play area where kids can burn off some energy.
Intrepid Sea, Air & Space Museum
Located on the Hudson River, this museum is housed on the USS Intrepid, an aircraft carrier turned museum. Kids can get up close to historic aircraft, submarines, and even the Space Shuttle Enterprise. It's a unique opportunity for young aviation enthusiasts.
Statue of Liberty and Ellis Island
A visit to the Statue of Liberty and Ellis Island is a must for any family trip when visiting NYC. Your children can learn about the history of immigration and the significance of Lady Liberty while taking in stunning views of the city skyline from the ferry.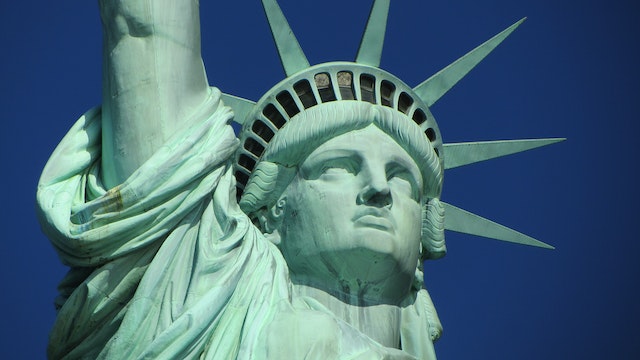 Museum of Ice Cream
If you're looking for a sweet treat, the Museum of Ice Cream is a whimsical wonderland of colorful installations, giant ice cream cones, and, of course, plenty of ice cream samples. It's an Instagram-worthy experience that both kids and adults will enjoy.
Broadway Shows
NYC is renowned for its world-class theatre, and many Broadway productions offer family-friendly shows that will captivate your children. Classics like "The Lion King" and "Aladdin" are sure to leave your family in awe.
Coney Island
Head to the iconic Coney Island for a dose of nostalgia. Enjoy thrilling rides at Luna Park, devour famous hot dogs at Nathan's Famous, and stroll along the iconic boardwalk. Don't forget to check out the Coney Island Circus Sideshow for a truly unique experience.
The High Line
This elevated park on Manhattan's West Side is a green oasis with beautiful gardens, art installations, and scenic views. It's a great place to take a leisurely stroll and escape the city's hustle and bustle.
The Metropolitan Museum of Art
While it may not sound like a kid-friendly destination, the Met has a variety of family programs and activities designed to make art appreciation fun for children. Explore ancient artafacts, famous paintings, and stunning sculptures while participating in interactive workshops.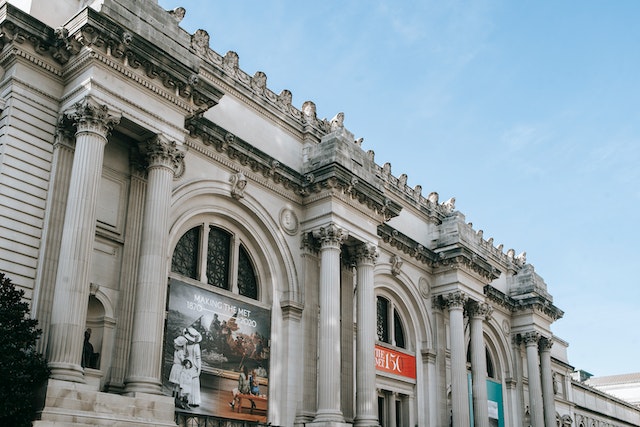 New York Hall of Science
Located in Queens, this hands-on science museum is perfect for young scientists. With interactive exhibits, a mini-golf course, and a science playground, it's a great place for kids to learn while having a blast.
Bronx Botanical Garden
Discover the beauty of nature at the Bronx Botanical Garden. Children will love exploring the themed gardens, including the Everett Children's Adventure Garden, which offers interactive activities and workshops.
Visting NYC Conclusion
In conclusion, New York City is not only a vibrant metropolis for adults but also a treasure trove of family-friendly activities. From the tranquillity of Central Park to the excitement of Coney Island, the city offers a diverse range of experiences that will leave your family with cherished memories. So, when planning your next family vacation, consider the Big Apple—it's a destination that will enchant and delight visitors of all ages.
For more on this topic, check out the full Travel Tips collection
---