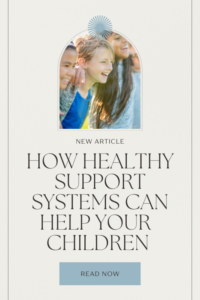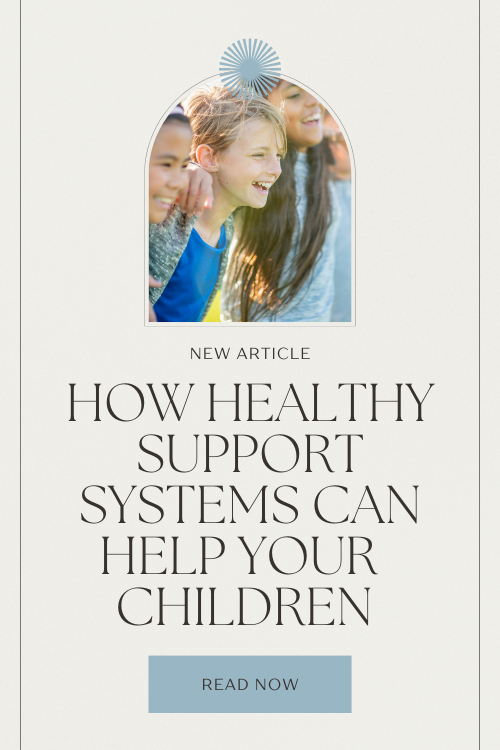 In a rapidly changing and complex world, children need more than just good parenting to navigate the intricacies of life successfully. They require a healthy support system – a network of individuals and resources that contribute positively to their emotional, academic, and physical growth. A healthy support system is akin to the roots of a tree, providing stability, nourishment, and strength to withstand the many storms of life.
The importance of these systems cannot be overstated. A well-rounded support system is a key predictor of a child's ability to thrive, affecting their resilience, academic success, physical health, social skills, and self-esteem. It encompasses various facets of a child's life – from family and friends to educators and community members – each playing a unique role in the child's development.
In this article, we delve into the myriad ways a robust and healthy support system can influence and aid your child's development. We will explore the emotional, academic, physical, and social dimensions, highlighting the role of such support in fostering self-esteem and confidence. Moreover, we will provide practical insights on how to cultivate a supportive environment for your child.
---
For more on this topic, check out the full Child Behavior collection
---
Understanding a Healthy Support System
A healthy support system can be likened to a multifaceted gem, each facet reflecting a unique component that collectively contributes to a child's growth and development. From the immediate family to the wider community, each part of the system holds distinct significance.
At the core of this system is the family – the primary source of love, care, and support for a child. Parents or guardians provide not only physical necessities but also emotional security, imparting values and guiding their children through life's challenges. They offer a safe haven where children can express themselves freely and feel understood and accepted.
In difficult situations, such as a divorce or custody dispute, a 
family law attorney
can help ensure that a child's needs continue to be met, further demonstrating how adults in a child's life strive to maintain the stability of their support system.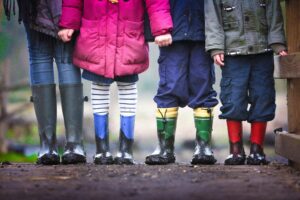 The Role of Healthy Support Systems in Emotional Development
Navigating the emotional landscape can be challenging for children, especially during times of stress, change, or uncertainty. Herein lies the importance of a healthy support system – it provides the emotional scaffolding children need to grow and mature in a balanced and stable manner.
How Support Systems Can Help Children Cope with Stress and Trauma
Children, like adults, experience various forms of stress and trauma. Whether it's the strain of academic expectations, the pressures of peer dynamics, or dealing with significant life changes like a move or the loss of a loved one, a solid support system can help them cope. Family members and close friends provide a safe space where children can express their fears and anxieties, seek comfort, and find solutions.
The Role of a Strong Support System in Building Resilience
Resilience, or the ability to bounce back from adversity, is a critical life skill. A well-rounded support system can help build this in children. By offering encouragement during failures, celebrating successes, and demonstrating that setbacks are a natural part of life, the support system helps to equip children with a resilient mindset. It fosters the understanding that while we cannot control every situation, we can control our responses to them.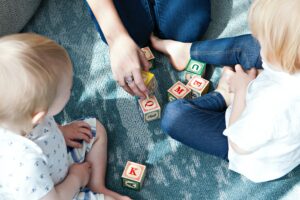 The Influence of Healthy Support Systems in Academic Achievement
The impact of a healthy support system reaches far beyond emotional stability and resilience, extending significantly into the realm of academic achievement. This intricate network plays a fundamental role in not only facilitating learning but also in fostering a passion for knowledge and personal growth.
Contribution of a Good Support System to Academic Motivation
A robust support system can profoundly affect a child's motivation to learn. Parents and family can cultivate this drive by showing interest in the child's schoolwork. And by praising effort over results, and fostering a positive attitude towards education. Teachers can further fuel this motivation by providing engaging learning environments and personalized guidance.
How Support Systems Can Help in Skill Development and Understanding Academic Concepts
Within the school environment, educators play a vital role in developing a child's academic skills and understanding of various concepts. They employ different teaching strategies to cater to diverse learning styles and provide extra help when necessary. Additionally, peers can contribute by providing a competitive yet supportive atmosphere that encourages shared learning.
The Role of Mentors and Tutors in Educational Support
Mentors and tutors form another valuable aspect of a child's academic support system. These individuals can offer personalized attention, helping children overcome specific academic challenges and capitalize on their strengths. They can also provide advice on career paths and future education choices, offering a perspective beyond immediate academic concerns.
In summary, a healthy support system significantly contributes to a child's academic achievement. It fosters an environment that encourages learning, nurtures essential academic skills, and provides the necessary support to overcome academic hurdles. By recognizing the critical role that each element plays in academic achievement, we can ensure that our children are equipped to reach their fullest academic potential.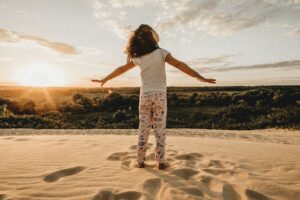 How Healthy Support Systems Foster Social Skills
Social skills are essential for children to navigate and thrive in various social settings. It also helps to build meaningful relationships, and develop a strong sense of empathy and respect for others. A healthy support system plays a pivotal role in fostering these crucial social skills.
How Interaction within a Support System Can Help Build Communication Skills
Within the family, peer groups, and community, children have numerous opportunities to interact and engage in conversations. These interactions help them develop effective communication skills, including active listening, expressing ideas clearly, and understanding non-verbal cues.
Engaging in discussions, sharing experiences, and receiving constructive feedback within a supportive network can enhance a child's ability to communicate effectively with others.
The Role in Shaping Ethical Behaviors and Respect for Others
A healthy support system provides a moral compass for children. Which helps them develop a strong sense of ethics, empathy, and respect for others. Parents, family members, and mentors can model and reinforce values such as kindness, honesty, and fairness. By observing and participating in positive social interactions within the support system, children learn the importance of treating others with respect and understanding.
Development of Leadership Skills and Teamwork within a Support Network
Being part of a support system exposes children to opportunities for leadership and teamwork. In group settings, such as sports teams, clubs, or community organizations, children learn to collaborate, take on responsibilities, and contribute to collective goals. These experiences nurture important leadership qualities such as decision-making, problem-solving, and the ability to motivate and inspire others.
A healthy support system acts as a fertile ground for children to develop and refine their social skills. It provides the necessary platform for communication, shapes their ethical behaviors, and cultivates leadership abilities. By fostering these social skills within the support system, children can confidently navigate social interactions, form lasting connections, and contribute positively to their communities.
For more on this topic, check out the full Child Behavior collection
---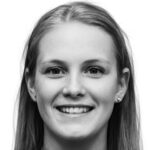 About the Author
Jennifer Bell is a freelance writer, blogger, dog-enthusiast, and avid beachgoer operating out of Southern New Jersey.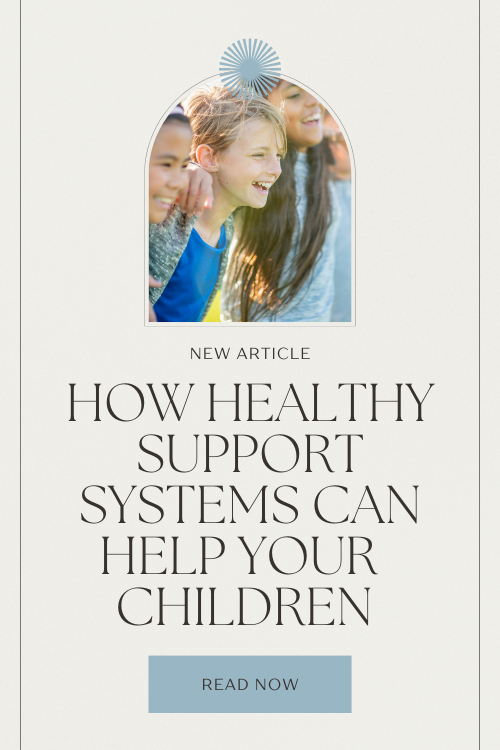 ---