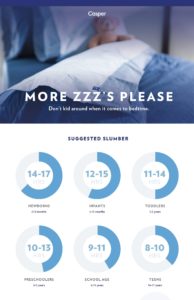 The subject of sleep can often feel undefined or opinionated, and sleep certainly varies by individual. These regular rest patterns change as we develop and age throughout our lifetime. For children, sleep is an undoubtedly important aspect for both mental and physical developments. The earliest years in our lifetimes are the most turbulent in terms of sleep changes, durations, and needs. Scroll down to learn more about sleep needs by age.
---
This article is written by Ashley Graham
For more on this topic, check out the full Sleep collection
---
Sleep Needs by Age
As a child grows from a newborn into their teenage years, sleep needs will adjust and the overall amount of hours dedicated to rest will naturally decrease then plateau. For parents, understanding the sleep cycles and patterns including the suggested hours of slumber for our little ones will help us optimize bedtime and our entire lifetime of ZZZs!
The better sleep enthusiasts at Casper Mattresses understand that what grows up, must lie down. Bedtime essentials are just as important as the hours of rest required – for both Mom, Dad, & baby alike. Check out the guide below to help you make the most of your little one's dreamy hours
For more on this topic, check out the full Sleep collection
---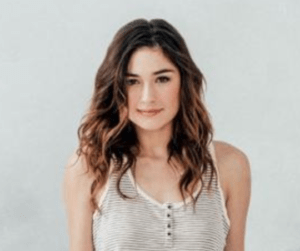 Featured Contributor: Ashley Graham
Ashley Graham is a content curator from New York. She is enthusiastic about healthy living and design. She enjoys exploring new ways to optimize the comfort of her home for her family. Ashley also enjoys an active lifestyle as much as she loves long evenings recuperating on her Casper mattress.