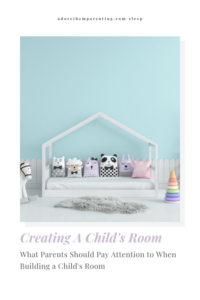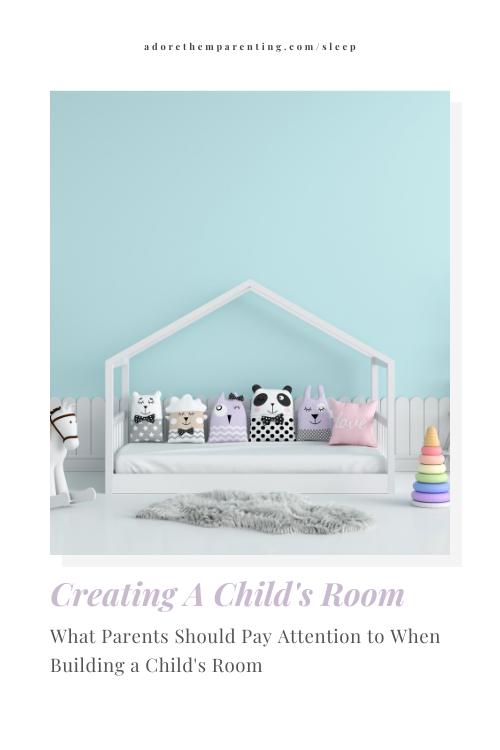 What Should Parents Pay Attention to When Building a Child's Room
Being a parent is always fresh and exciting! And, as a parent, you'll have to listen to a lot of advice. Some of which will be useful, and some of which will not. You may do a lot to build your child's tiny paradise and heaven in the place where he or she will take his or her first steps and grow up till a young age. But if you are out of ideas and do not know what particular parts you should focus your attention on, here are some useful tips to help you navigate through those tough decisions when designing your child's room.
---
For more on this topic, check out the full Sleep collection
---
Make it safe
One thing to consider before making a child's room is how safe it is for little toddlers. Children, especially the little ones, do not differentiate between safe from dangerous and can easily fall or injure themselves. Therefore make sure your youngster is safe in their own room. Put extra cushioning on the floor with a thick rug. Or you can always buy rubber carpets or pads preventing any serious injury during a fall.
Make sure to also minimize the plugs as much as possible. If you are building a child's room from scratch, you can have better control over this. Simply reduce it to one or two if needed and make them child-proof, so they cannot hurt themselves. With these simple steps, you can ensure your child's safety and be on the safe side.
[Read:Promoting Healthy Sleep: From Birth to Beyond]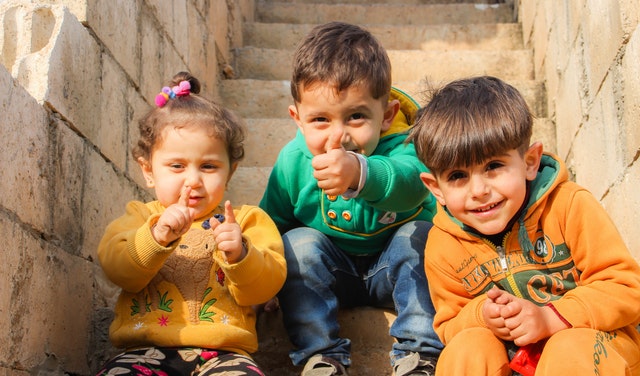 Make it as simple as possible
Your child's room shouldn't be too complicated with over-the-top details. It is not the living room or a space to entertain guests. So keep the overall design as simple as possible. This will make it easier for you to clean, and for your child to play in it. Instead, make room for them to play, to take their first steps, to walk, and generally have a good time. Get rid of the excess decoration and remember that children can easily swallow whatever they find.
If you, however, would still prefer for the room to have some style, maybe think of getting some fancy and beautiful shutters. They will not only look astonishing on your windows, but will at the same time make the room look French provincial and prestigious. You can buy them anywhere, or you can order some premium shutters from Shuttercraft and ensure your child's room stays simple, yet with a dash of taste. They are useful too, as you can easily regulate the amount of sunlight going into the room. The shutters with a beautiful rug will still make the room look gorgeous and dashing without the excessive decorations which can easily harm your child. They look great on every window, and are a perfect substitute for curtains. Especially since children oftentimes try to climb curtains, so you are better without them.
Make space to store stuff
Another thing to consider is making space and room for storing. You'll have a lot of stuff, especially during the early years of the child's life as they are constantly growing. At one point, you'll feel overwhelmed by the number of things you have, and yet do not have the space to put them safely. Therefore think of storing ideas and how to maximize the space you have. Use wooden cabinets fixed to the wall. Or you can use the closets with safety handles so the little one cannot open them. The downside might be the danger of your child climbing on them, and therefore maybe you should think of some alternative. Maybe get some plastic baskets to categorize and sort out all the stuff. Or you can always buy beds with incorporated extra cabinets for more space and a better-organized room.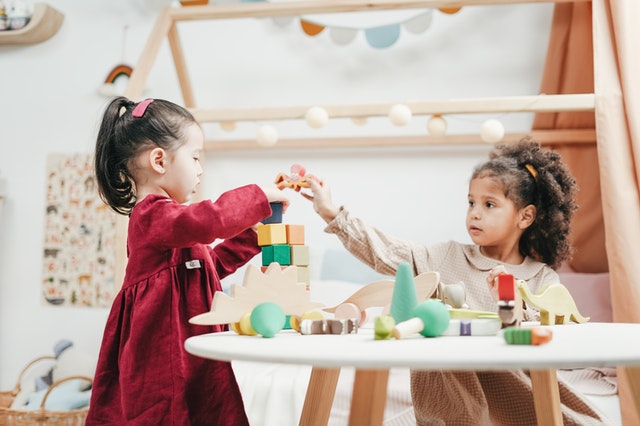 Color affects the mood
As children are little, they are curious about the outside world and are always trying to find something new and interesting to keep themselves occupied and entertained. Therefore make your child's room colorful, and play with the different patterns. You can always make sure one wall has vivid and lively pictures of animals, stars, planets, or something else that they have expressed interest in. Then your child will be more entertained and it will help them during their mental development. A colorful room affects their general mood and their imagination, making them often more spontaneous and more innovative.
[Read:How to Transition from Crib to Bed Successfully]
Creating your Child's Room
Consider allowing them to play in a separate area. Make a little swing or slide once you've properly packed everything, secured it with childproof gear, and transformed it into a mini playground. Make space for a small table where they may play with their friends or siblings. If the child is still young, include amusing concepts since it will help them develop more conscious and intellectual.
These are just some things to consider while making the room for your child.
For more on this topic, check out the full Sleep collection
---