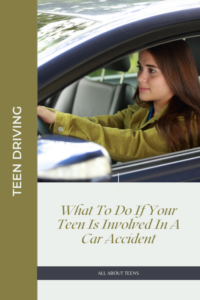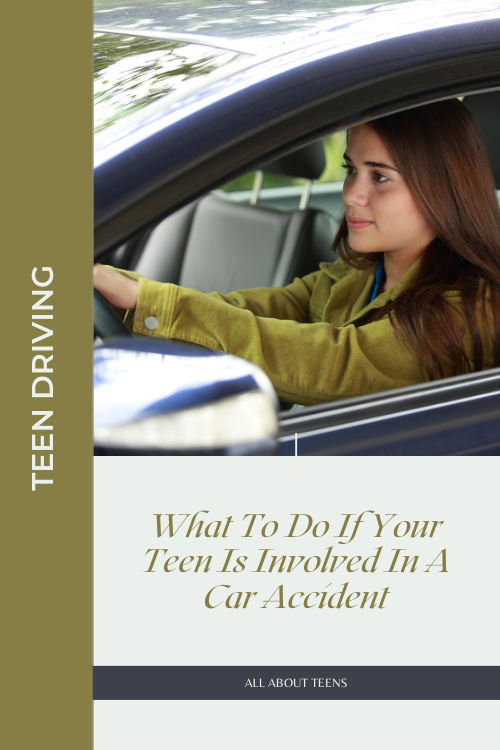 As parents, one of the greatest fears is receiving a phone call informing you that your teenager has been involved in a car accident. The mixture of relief that they are okay and the anxiety about what to do next can be overwhelming. In such a situation, it's essential to remain calm, follow a set of steps, and provide emotional support to your teen.
This article will guide you on what to do if your teenager is involved in a car accident.
---
For more on this topic, check out the full All About Teens collection
---
Preparing for the Possibility
As a parent, you want to make sure that your teen is prepared for the possibility of being involved in an accident. You can start by having open communication with your teen about driving safety and responsibilities.
Having regular conversations about the rules ensures that both you and your child understand each other's expectations for safe driving practices. Every state can have different rules. For instance, the legal driving age can vary from state to state. Arkansas (AR) has one of the lowest minimum age for driving. Your child can get a learner's permit at 14 years.
Next, you should teach responsible driving habits from an early age. This will help ensure that your teen knows what actions could lead to trouble behind the wheel.
Insurance coverage is vital when it comes time for them to take their first solo drive. Your insurance provider can help answer questions about what type of coverage would be best suited for whatever situation.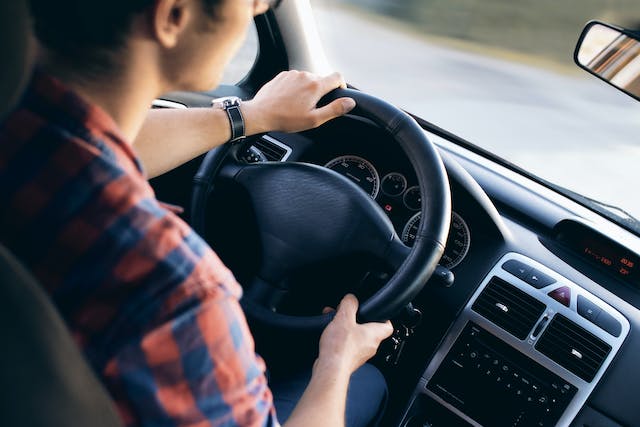 Immediate Steps After the Accident
Once the accident occurs, here are the immediate steps you should consider:
Call 911: It's always best to call the police as soon as possible after an accident, even if you think it's not that serious. Your teen should be prepared with the phone number of their insurance company and their parent or guardian's details. This will help if someone needs to contact you after the accident.
Check for injuries: If there are any people involved in this car crash who have been injured, they should be treated by a first responder immediately. Even if they don't appear injured at first glance, they may have internal bleeding that could cause serious health problems.
Exchange information: If it's a car accident, exchange information with the other parties involved. This includes names, phone numbers, addresses, insurance information, and license plate numbers. Do not admit fault or blame the other party.
Document the scene: If it's safe to do so, take pictures of the accident scene, damage to vehicles, and any relevant road conditions. This documentation can be crucial later.
Speak to witnesses: If there are witnesses to the accident, ask for their contact information. They may be able to provide statements to insurance companies or authorities.
Things to Consider
There are also chances that the accident was the fault of someone else and not your teenager. For instance, a teenage boy was killed after an accident in Logan County, AR. The crash was a fault of an 18-wheeled vehicle. Thus, there are also chances that your teenager may be a part of the accident caused by the negligence of someone else.
This can be especially true in places where the rate of accidents is high. For instance, data shows that there were 15 persons involved in fatal car crashes in 2021 in Fayetteville, AR. In such cases, you should hire a car accident lawyer in Fayetteville, AR.
According to Keith Law Group, attorneys can help offer legal advice. A lawyer can provide guidance on the legal aspects of the accident, including liability and potential legal claims. They can explain the teenager's rights and responsibilities in such a situation.
Moreover, car accidents often involve insurance claims. An attorney can assist in filing and negotiating insurance claims to ensure that the teenager receives fair compensation.
Legal and Insurance Aspects
Car accidents involving teenagers present several legal and insurance aspects that need careful consideration. One key factor is liability. In many jurisdictions, teenagers are subject to the same rules and standards of care as adult drivers. If a teenager causes an accident due to negligence, they may be held liable for the damages, just like any other driver. However, there are some unique aspects to consider.
Insurance coverage is crucial. Teenagers typically rely on their parents' auto insurance policies. It's essential to ensure that the policy covers the teenager and provides adequate coverage.
Additionally, parents should be aware of potential premium increases after a teenage driver is added to the policy. They may want to explore options to mitigate these cost increases, such as good student discounts or defensive driving courses.
The extent of insurance coverage varies by policy, so it's important to understand the types of coverage available. For example, liability insurance covers damages to other parties if the teenager is at fault.
Personal Injury
On the other hand, personal injury protection or medical payment coverage can help with medical expenses for the teenager and passengers. Collision and comprehensive coverage may address damages to the teenager's vehicle.
Determining fault is crucial in legal proceedings. Evidence, such as police reports, eyewitness accounts, and photographs, can play a vital role in establishing liability. The teenager and their parents need to cooperate with the insurance company's investigation and the legal process, if necessary.
Teenagers and their parents should also be aware of statutes of limitations. These are time limits within which legal actions must be initiated. If there are injuries or damages resulting from the accident, it's important to act within these timeframes to protect one's legal rights.
The statute of limitations can vary from state to state. For instance, it is 2 years in Alabama, 3 years in Arkansas, and 4 years in Florida. Since car accidents can lead to injuries, you should consider the statute of limitation for personal injury in your state.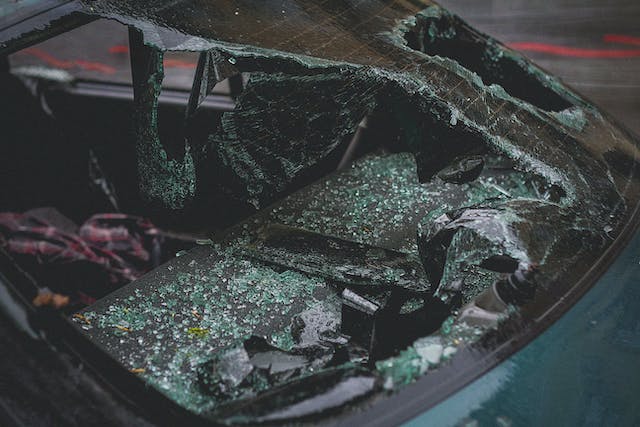 Emotional Support
Supporting a teenager after a car accident can be a challenging but crucial task. Car accident survivors usually show signs of mental health problems. The trauma experienced during such crashes can lead to depression and post-traumatic stress disorder (PTSD). Hence, it is vital to offer emotional support to your teenager.
Here are some steps you can take to provide emotional support to a teen who has been through such a traumatic experience:
Listen actively: Start by allowing the teen to talk about the accident and their feelings. Ask open-ended questions and listen attentively without interrupting. Encourage them to express their thoughts and emotions.
Offer reassurance: Let the teenager know that what they're feeling is completely normal and valid. Assure them that it's okay to be scared, upset, or anxious after a traumatic event.
Empathize: Try to put yourself in their shoes and show empathy. Say things like, "I can only imagine how frightening that must have been," or "I understand this is tough for you."
Encourage them to express their emotions: Emphasize the importance of talking about their feelings. Bottling up emotions can lead to more significant issues later on. Let them know it's okay to cry, be angry, or feel any other emotion.
Limit judgment: Avoid blaming or passing judgment on the teen for the accident. It's important to create a safe and non-judgmental environment where they feel comfortable discussing their experience.
In Addition:
Maintain routine: Try to keep a sense of normalcy in their life as much as possible. This can provide stability and comfort during a turbulent time.
Offer physical comfort: Sometimes, a hug or a reassuring touch can provide a sense of security and comfort. Be sensitive to their physical boundaries and only offer comfort if they're open to it.
Foster a support network: Help the teenager connect with friends and family members who can also provide emotional support. Sometimes, talking to peers who have been through similar experiences can be very beneficial.
Promote self-care: Encourage the teens to take care of themselves through healthy habits like eating well, getting enough sleep, and engaging in physical activity. Self-care can help them cope with stress.
Monitor for signs of trauma: Keep an eye out for signs of post-traumatic stress disorder (PTSD) or severe emotional distress. If you notice ongoing symptoms or behaviors that concern you, seek professional help.
Be patient: Healing from a traumatic event takes time. Understand that the teen's emotional recovery may not follow a linear path, and they may have good days and bad days. Continue to be patient and supportive.
Conclusion
For the most part, teens are good drivers. But accidents do happen, and parents should know what steps they can take right away if their child is involved in one. As parents, it's essential to remain calm, follow the necessary steps, and provide emotional support during this challenging time. By taking the right actions and ensuring your teen's well-being, you can navigate the aftermath of a car accident and help them recover.
For more on this topic, check out the full All About Teens collection
---