What to Wear to Your Photo Session
You booked your photo session with your favorite photographer and as the date approaches, it hits you. WHAT WILL WE WEAR?! Below I share some fun tips for you to consider when deciding on what everyone will wear for your next photo session. And continue scrolling below for outfit examples.
Mix & Match
Gone are the days of all white shirts and khakis. My number one tip for what to wear for your family photos is plan to coordinate, not match. The only exception in my opinion is to allow the children to match, because, let's be honest…who doesn't love putting their kids in matching outfits? Pick 2 to 3 colors to incorporate and then work on using them in everyone's outfits whether through a scarf or a shirt or maybe a piece of jewelry.
Comfort
Something else to consider is to be comfortable. If you are uncomfortable in what you are wearing, it may show in your images.
Graphics
Another tip I like to give is avoid graphic tees whenever possible. You want the focus of your family photos to be on you and your faces, not on whatever your t-shirt says.
Prints
Prints are fun and totally fine to mix as long as it's done right! Below you'll see an example of mixing prints. (dad and daughter are both in prints).
Surroundings
Dress for your surroundings. It's always good to keep in mind where you'll be taking your photos. If it is fall with colorful leaves, deep rich tones look wonderful. Are you having a summertime session with lots of green? Try brighter colors or pastels!
These tips wouldn't be complete if I didn't show you some examples of well dressed families I have photographed. I hope you found some inspiration for your family photos this year!
---
This article is written by Angie Englerth
For more on this topic, check out the full Photography Tips collection
---
Examples of What to Wear to Your Photo Session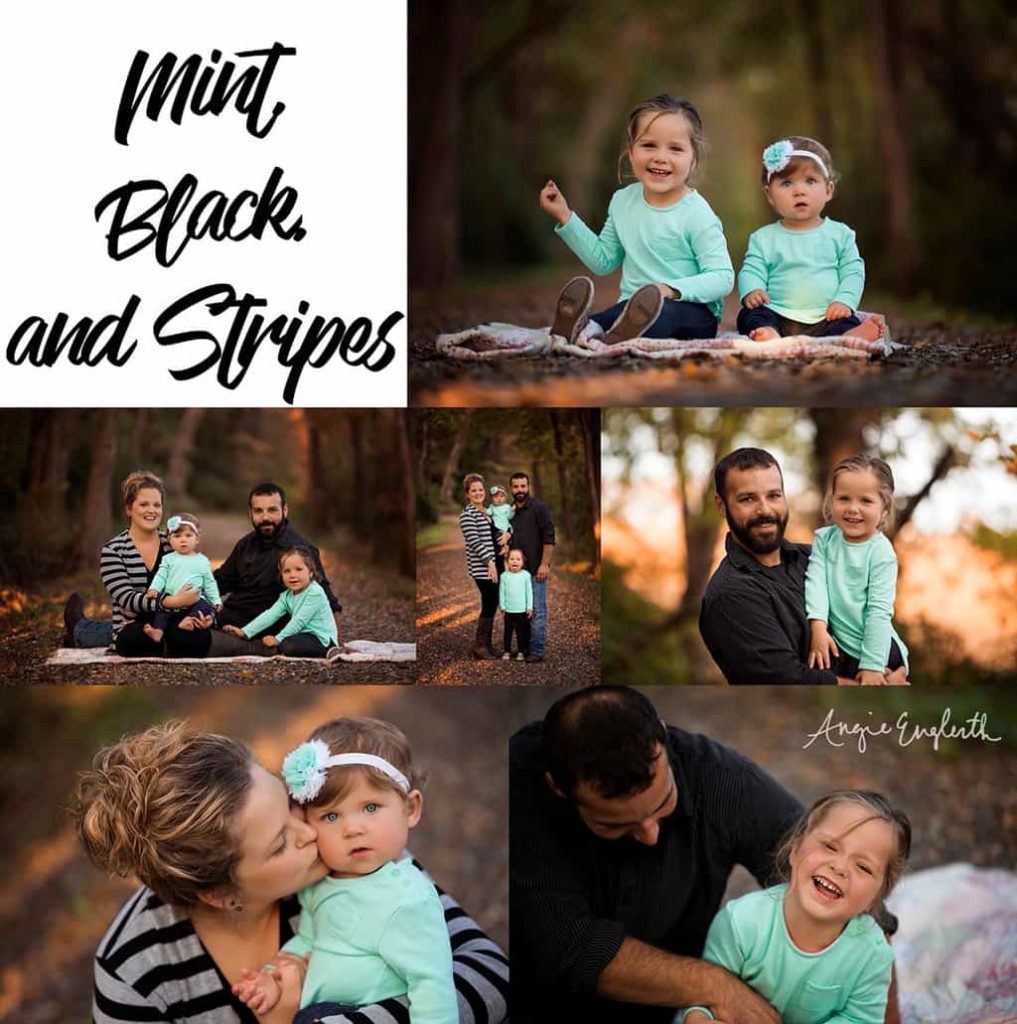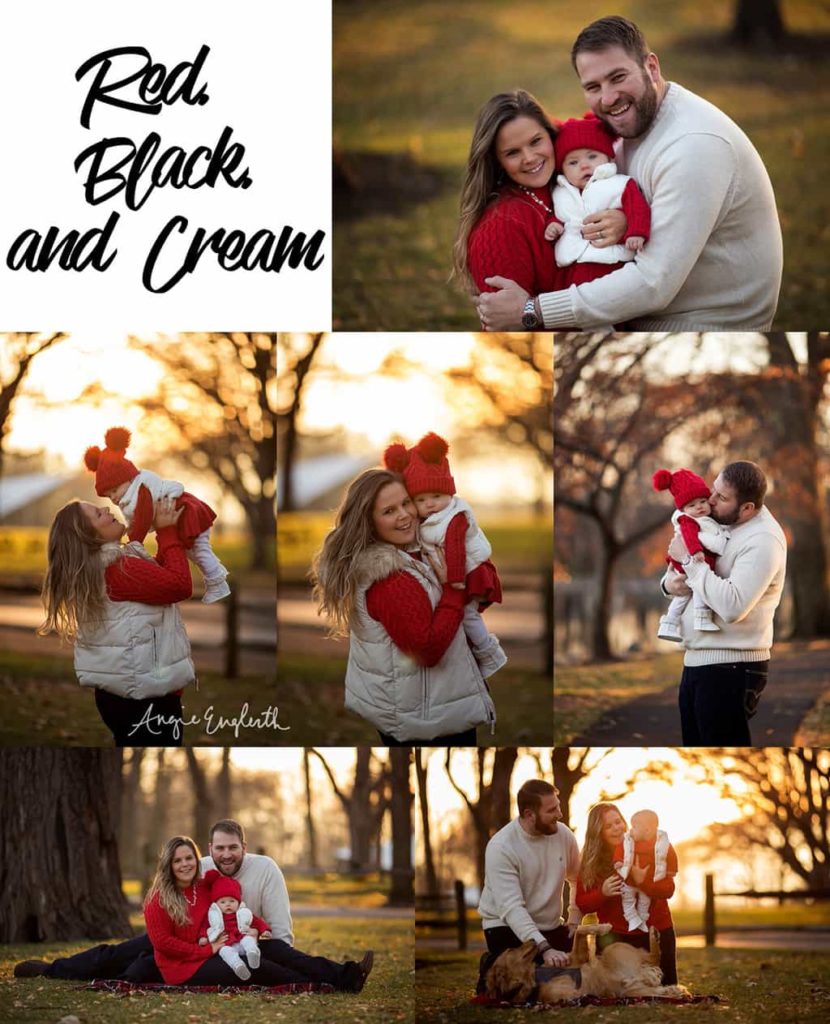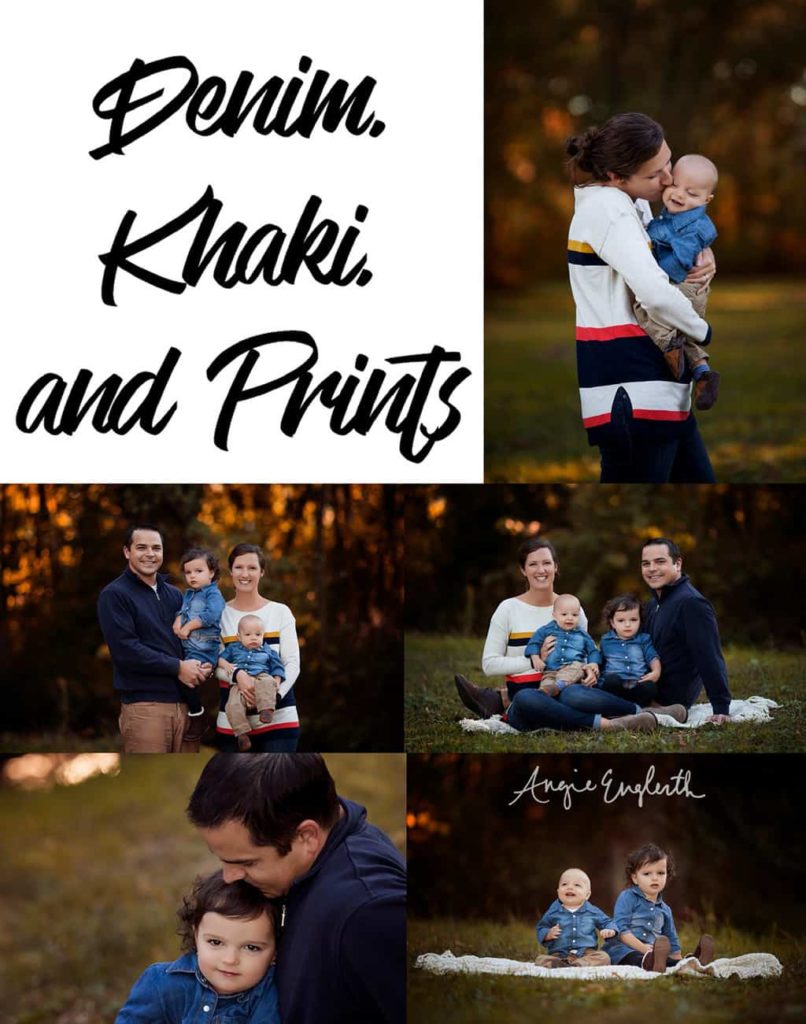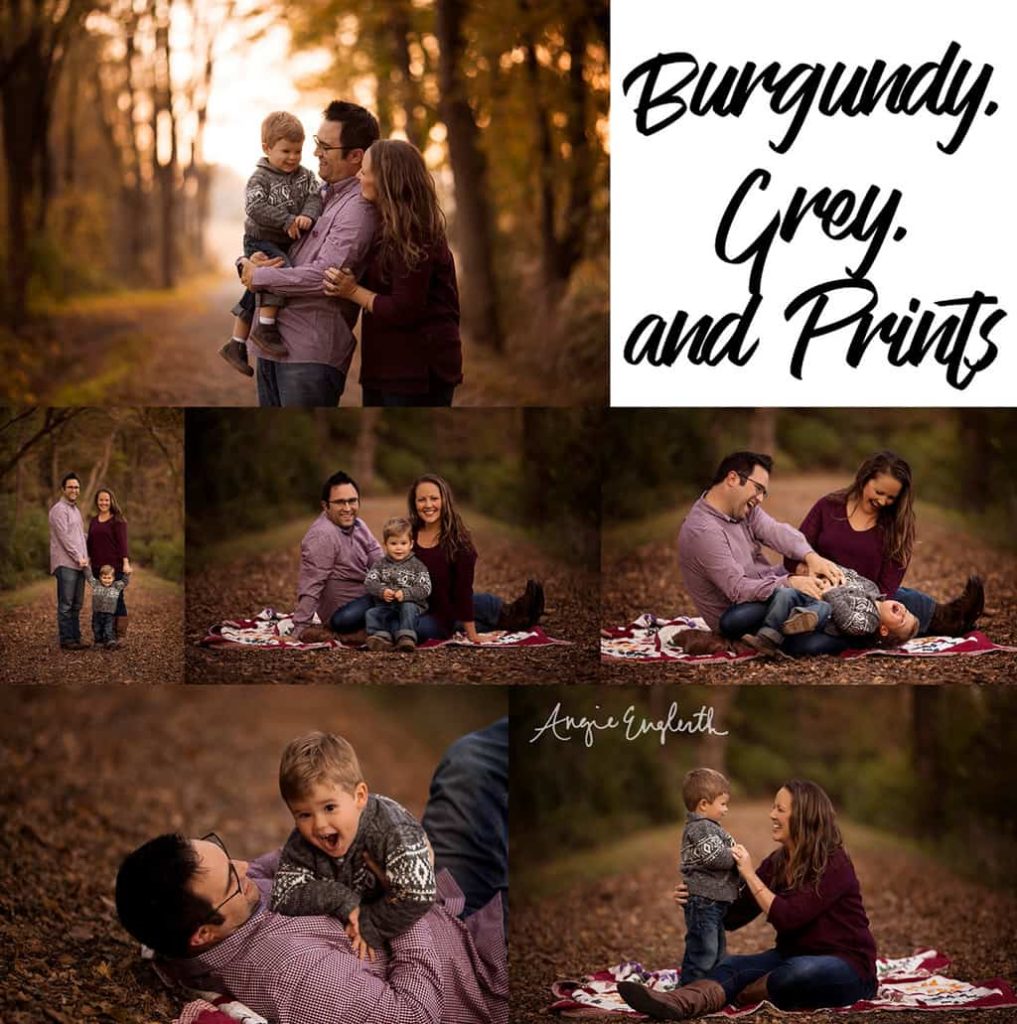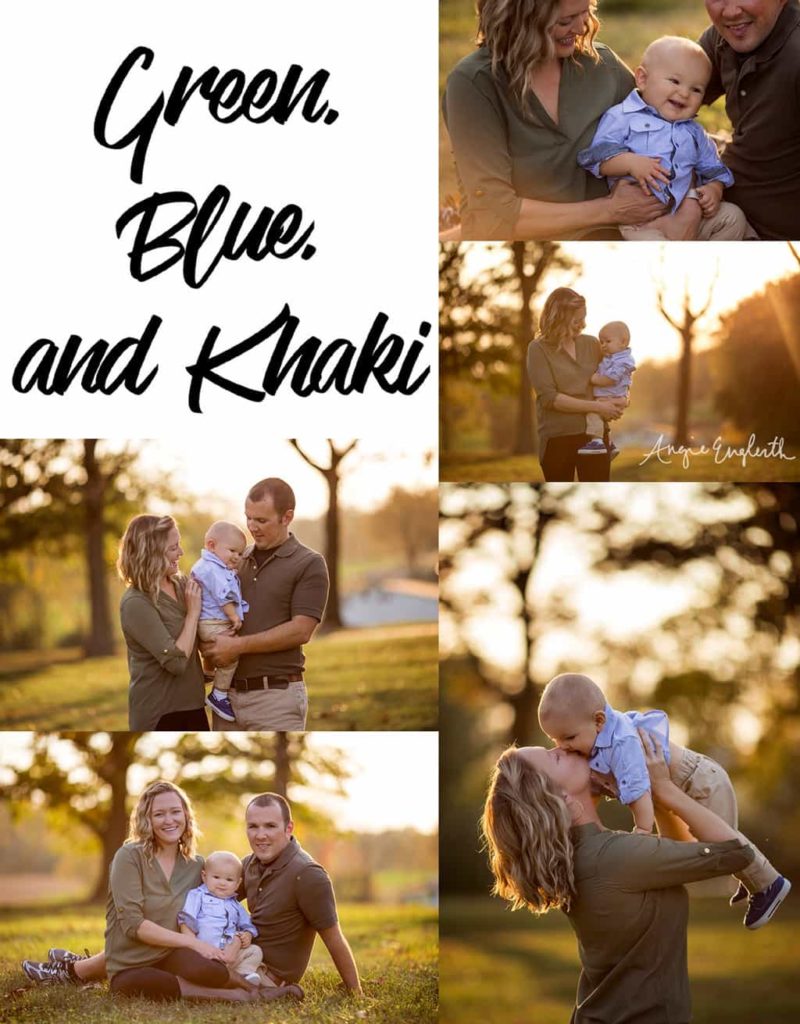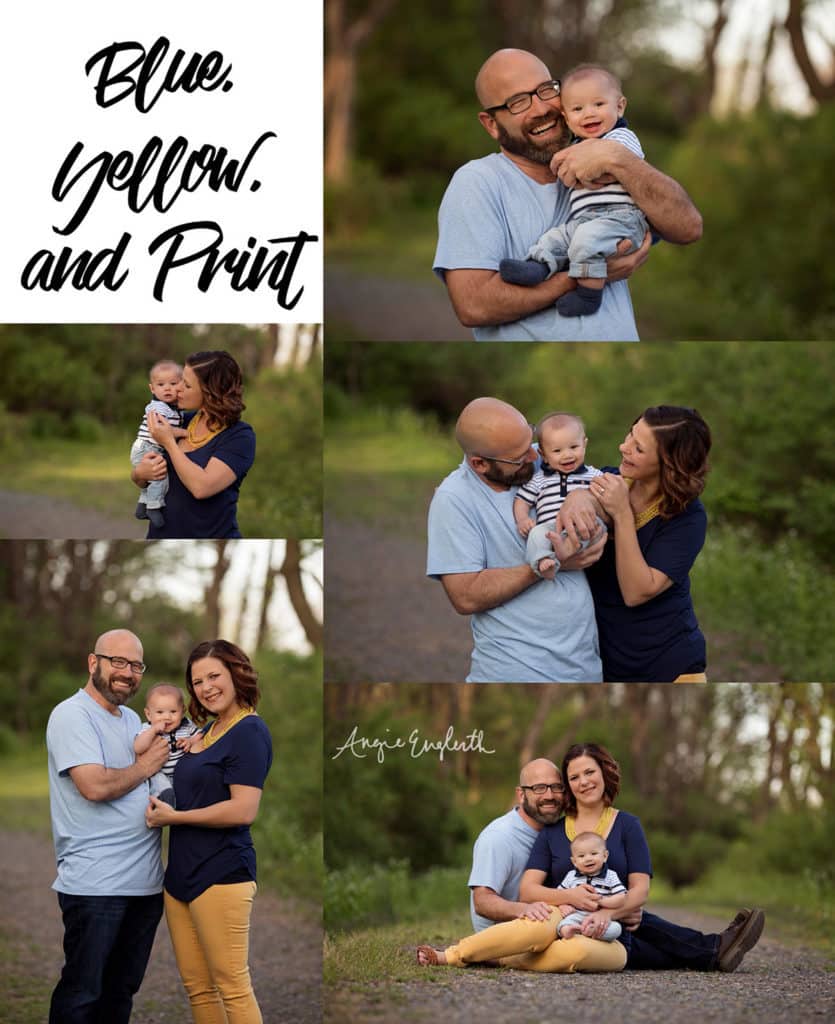 For more on this topic, check out the full Photography Tips collection
---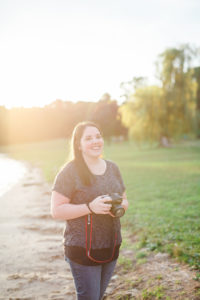 Featured Contributor: Angie Englerth
I am Angie, a wife and mama to two sweet little boys! I'm a portrait photographer in Lancaster county capturing the journey to and through motherhood. I believe that women look the most gorgeous when pregnant and I want them to feel the same way about themselves. My goal for each maternity session is for mamas to realize just how beautiful they are. I also enjoy capturing little ones while they are still little. All the details of newborns, from the tiny toes to the milk bumps on their nose, are my absolute favorite!
---