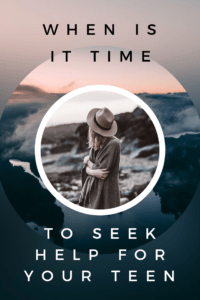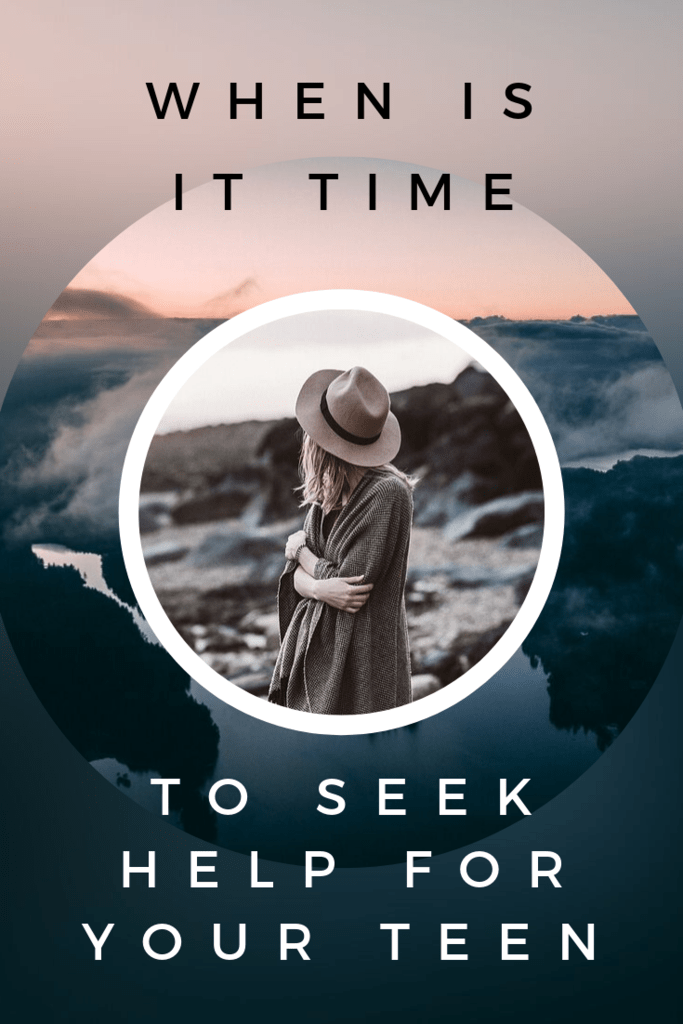 Being a teenager is hard work. In addition to hormone changes, your teen is also facing an array of academic and social pressures. The stress can be compounding, and some might find coping more difficult than others. But, should you be concerned? It can be hard to know. Keep reading below to learn what warning signs to look for in your teenager, and find out when you should be seeking help for your teen.
---
This article is written by Alison Pidgeon, MA, LPC
For more on this topic, check out the full All About Teens collection
---
Warning Signs for Teens
Here are some warning signs to look out for in your teenager:
Sadness and Hopelessness
What happened to that happy kid? I know that no one is happy all of the time, but we don't want sadness to become more regular than contentment.
Irritability, Anger, or Hostility
Some of this is expected with a teenager, or anyone for that matter. But if this behavior and these feelings start becoming more regular, then it is time to start thinking about getting help.
Tearfulness, or Frequent Crying
Is your teen breaking out into tears at the drop of a hat? Is he or she expressing feelings of being overwhelmed, or not understanding why they are unhappy?
Withdrawal from Friends or Family
Is your teen spending more and more time in their room? Avoiding social situations? How often are they engaging with their peers or participating in family activities?
Loss of Interest in Activities
Is your teen suddenly uninterested in playing in the band, or signing up for soccer? Does he or she not want to do much of anything anymore?
Poor School Performance
Falling grades and difficultly concentrating can be a big sign that something is just not right. It can be hard to focus on school work if your emotions are not in check. Mental health needs to be a priority.
Changes in Eating or Sleeping Habits
Is your teen suddenly not interested in eating, or is he/she going on food binges? Have you noticed your teen asleep at odd hours, or up all night?
If you have noticed one or more of these signs becoming a major part of your teens everyday life, then it might be time for some changes. Consider getting your teen the help that they need.
So, how can you help your teen?
Start a Conversation
Make face time a priority. Try to talk to your teen about what they are feeling. See if you can work out a plan to ease their stress and get them help. Be gentle when speaking with them, and focus on listening, not lecturing. If you lecture, especially before giving them a chance to speak, they will just shut down. Try to mindfully listen before you respond.
Seek Out Counseling Services
Encourage your teen to visit the school counseling office, or a private office that specializes in teen issues.
Get Your Teen Involved
Try to get he or she out of their bedroom, as hard as that might be. Offer to have a game night, or take them to a movie. Try to do things as a family. Maybe go for a hike or a bike ride. Physical activity can do wonders for mental health.
It is important that if you are seeing any of these warning signs, to get your teen the help that they need quickly before it becomes a bigger issue.
For more on this topic, check out the full All About Teens collection
---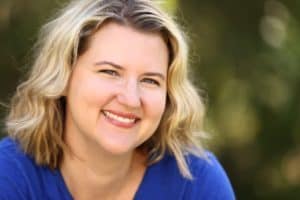 Featured Contributor: Alison Pidgeon, MA, LPC
Alison is a licensed professional counselor and the owner of Move Forward Counseling, a boutique private practice in Salunga, PA. Her group practice specializes in women's issues and offers mental health counseling for children, teens and adults. In her free time Alison can be seen running after her two small children and cooking is her therapy.
---