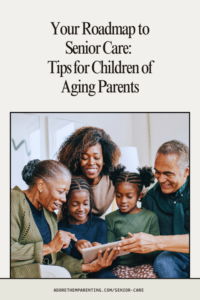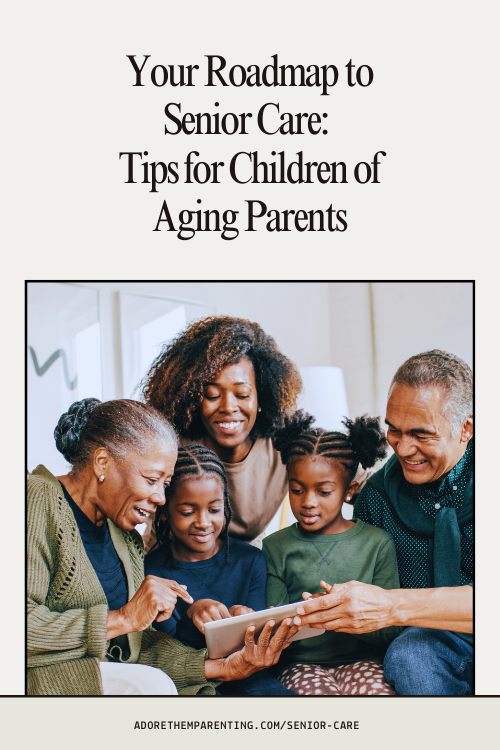 You are not alone on this journey. As you watch your parents age, their needs change and new responsibilities arise. You find yourself in the role of a caregiver, a path many of us eventually take. It can be a tough task, but it's also an opportunity to give back and show your love and support. In this article, we will provide you with a roadmap to senior care, offering practical tips for you to help your aging parents.
---
For more on this topic, check out the full Senior Care collection
---
Assessing the Needs
A study by the University of Michigan revealed that most adults aged 50 to 80 prefer aging in their own homes. In fact, 88% of them prefer to live in their homes for as long as they can. This desire for aging in place emphasizes the significance of understanding your parent's specific needs.
Start by observing their daily routines and habits. Are there any challenges they face in moving around, managing tasks, or maintaining their personal hygiene? Take note of any signs of physical or mental discomfort. This initial assessment lays the foundation for tailoring your support to their unique requirements.
Consider their medical history as well. Chronic conditions, prescribed medications, and any recent health events should all be taken into account. This information will guide you in identifying potential areas where they may need additional assistance or specialized care. Remember, the goal is to ensure their safety, comfort, and well-being while allowing them to maintain as much independence as possible.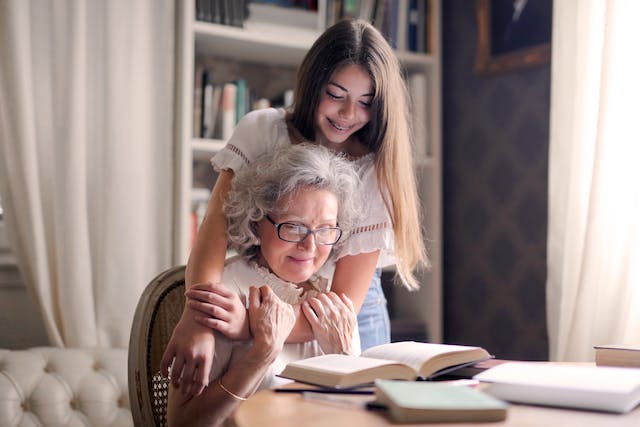 Creating a Supportive Home Environment
A key aspect of senior care is ensuring that the home environment is safe, comfortable, and accommodating for your aging parents. To achieve this, consider making specific adjustments and integrating features that can greatly enhance their daily living.
Here are three essential home features to facilitate a supportive environment:
1. Nearby Amenities
Installing a main floor bathroom and bedroom can significantly reduce the need for your aging parents to navigate stairs. These rooms are on the main level, usually with living, kitchen, and bedroom areas.
These rooms are easily accessible from common areas in the home. They are especially practical for seniors who may have difficulty with stairs to reach a bathroom or bedroom. A survey found that 88% of older adults prefer a main-floor bathroom, and 78% prefer a main-floor bedroom.
2. Smart Home Devices
Smart home technology can provide your aging parents with increased independence and safety. According to a survey, about 49% of older adults use at least one smart home device. These devices utilize technology like Wi-Fi and sensors to facilitate device communication, remote monitoring, or voice control.
These devices enable them to control various aspects of their environment without physical exertion. Voice-activated assistants, for example, can help with setting reminders, adjusting thermostat settings, or making emergency calls.
3. Adequate Lighting
Adequate lighting is vital for seniors, as their vision may decline with age. Ensure that all living spaces are well-lit to prevent accidents. Consider installing motion-activated lights in hallways, bathrooms, and other frequently used areas.
Consider using task lighting for reading or work areas to reduce eyestrain and enhance comfort. A well-lit home environment contributes to both safety and overall well-being.
Seek Professional Support
When you look for professional support for your aging parents, in-home care can be a valuable resource. In-home care services are preferred by seniors. These services often include assistance with daily activities, medication management, and companionship, providing the necessary support that your parents may need.
These services are in higher demand in cities like Lexington, where the older population continues to increase. Home care in Lexington is increasingly vital due to the growing number of older populations.
As of July 1, 2022, the Lexington-Fayette urban county had a population of 320,347, with 13.5% of them being 65 years and over. Home care services in the area are equipped to assist with a range of needs. This, in turn, enables your parents to continue living comfortably and independently in familiar surroundings.
In Denver, Colorado, where seniors make up a significant portion of the population, there's a growing demand for in-home care. According to a survey, many older adults in Denver faced common challenges related to their well-being. The survey found that 35% faced physical health issues, 30% dealt with mental health challenges, and around 34% had difficulty accessing healthcare.
In-home caregivers in Denver can provide tailored assistance, whether it's helping with daily tasks, offering companionship, or managing medical needs. These services in Denver can make it easier for you to ensure your parents receive the support they deserve.
According to Always Best Care Senior Services, there is a high need for tailored care for older individuals in both Denver and Lexington. Services like skilled nursing, companionship, and daily assistance greatly enhance seniors' quality of life in these regions.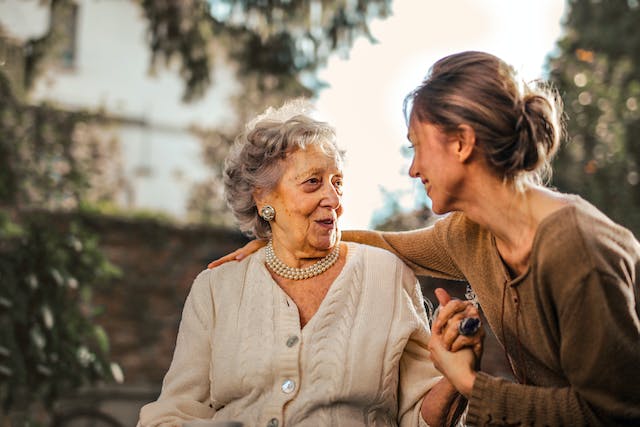 Providing Companionship and Emotional Support
Being present for your aging parents goes beyond physical care as it involves providing invaluable companionship and emotional support. A report found that 33% of those aged 45 and above feel lonely. Moreover, around 25% of those aged 65 and older are socially isolated.
Engage in meaningful conversations with your parents. Share stories, listen attentively, and show genuine interest in their thoughts and experiences. Spending quality time together can strengthen your bond and provide a sense of belonging. Encourage activities they enjoy, whether it's a leisurely walk, crafting, or simply sharing a cup of tea.
Expressing empathy and understanding is essential. Inform them that you are available for emotional support, regardless of the challenges they may face. Your presence and empathy can have a profound impact on their emotional well-being. This, in turn, contributes to a higher quality of life during their golden years.
Budgeting for Senior Care and Long-Term Needs
Ensuring the financial well-being of your aging parents is a critical aspect of their senior care. As a caregiver, you must help your senior parents with budgeting. Begin by assessing their current financial situation, including income, savings, and investments. This evaluation helps you determine the resources available for their care.
Create a comprehensive budget that covers all expenses related to senior care. Include costs like medical bills, home modifications, in-home caregivers, and any required assistive devices. Allocating funds to different aspects of their care plan ensures that their financial resources are managed effectively.
Regularly review the budget to make necessary adjustments based on your parents' evolving needs and financial circumstances. This proactive approach ensures their financial stability while receiving the care they require.
Summing Up
Taking care of aging parents is a journey filled with love, challenges, and important decisions. By utilizing the tips mentioned here, you can ensure your parents enjoy their golden years with comfort and dignity. Every small effort counts, from a warm conversation to ensuring their home is safe and accessible.
For more on this topic, check out the full Senior Care collection
---