Adore Them is proud to be the Marketing Partner for the Lancaster Baby Shower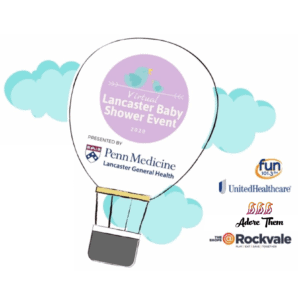 A Huge Thank You to every sponsor, exhibitor, attendee, and volunteer that helped to make Lancaster's 5th Baby Shower a huge success!
This year's virtual event was presented by Penn Medicine Lancaster General Health. While we missed seeing everyone's smiling face in person, the virtual event allowed attendees to participate no matter their location. And it provided them with the convenience of tuning in from home, or from wherever their schedule allowed. This feature ensured that every guest could take advantage of all the wonderful show features, and didn't miss a thing!
What Was Included
The Lancaster Baby Shower featured dozens of local and national businesses that showcased their incredible products and services that cater to young and growing families. With a focus on pregnancy, postpartum, and beyond; this event offered something for everyone! Attendees appreciated the variety of learning sessions, the vendor videos, the free raffle items & giveaways, the lunchtime entertainment, the baby & pregnancy trivia, and even the interactive opportunities through comments and photos.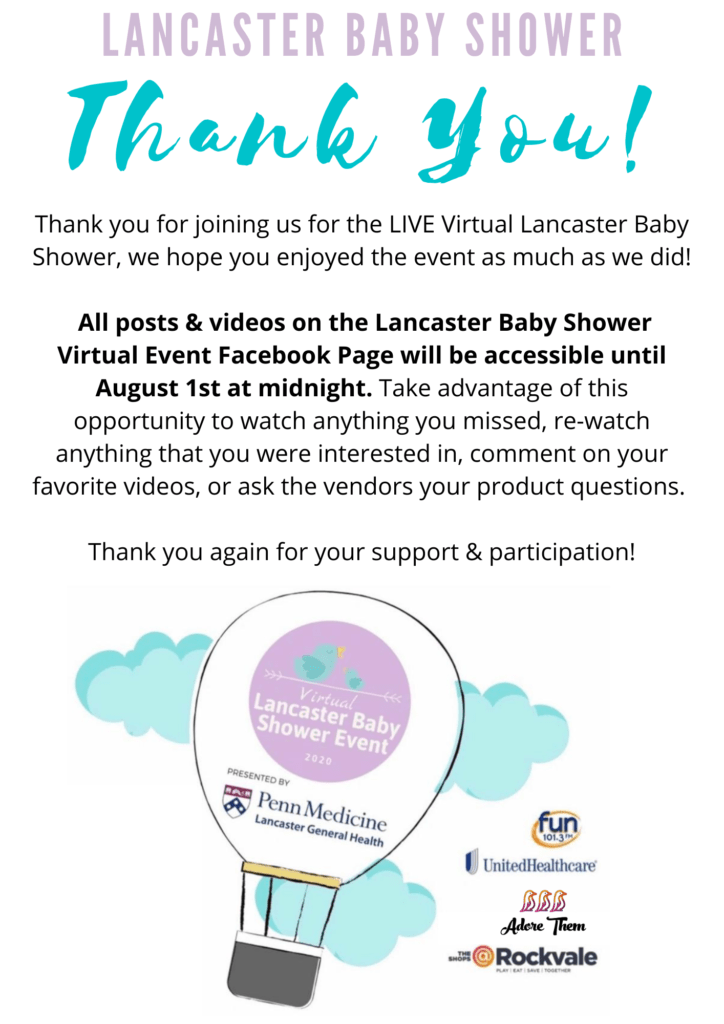 Thank You!
A very special thank you to our show sponsors – without your help and support we would not have been able to offer such an amazing event for our attendees!
Penn Medicine Lancaster General Health – thank you for being our Presenting Sponsor and our Tote Bag Sponsor! Your help and investment made this event a huge hit with attendees.
United Healthcare – thank you for being our Entertainment Sponsor! Your involvement made the lunchtime entertainment possible.
The Shops @ Rockvale – thank you for hosting our drive-thru pick up and helping us to market the event!
Fun 101.3 FM – thank you for being our media sponsor and helping to share the word!
Entertainment Partners – thank you to Stem Starts Now, My Fantasy Party, Author John Stutzman, and Illustrator Heather Fox for supplying fun, family-friendly entertainment throughout our event!
---
Follow Us
We hope that you will follow us for continued updates and parenting information throughout the coming months as we plan the rest of our 2020 events, and begin planning for 2021.
Ways to Follow Us:
To learn more about this event, check out the full Lancaster Baby Shower collection