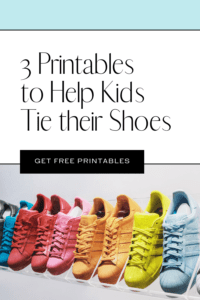 3 Printables to Help Teach Kids to Tie Their Shoes
As parents, there are many huge teaching milestones we get to tackle with our kiddos—walking, potty training, tooth brushing—they're happy times that also require a lot of patience. Shoe tying, for example, isn't always the easiest to teach. From the bunny ear method to loop swoop and pull, helping your child understand the steps to shoe tying can become difficult. This can lead to you and your child feeling frustrated. Nonetheless, with practice and patience, there are plenty of ways you can get your kiddo to flex their fine motor skills and make learning to tie their shoes fun. 
If you're looking for a way to make shoe tying more enjoyable for you and your kiddo, here are a few activities to make tying shoes for back to school a breeze.
Scroll down for 3 free printables to help teach kids to tie their shoes!
---
For more on this topic, check out the full Back to School collection
---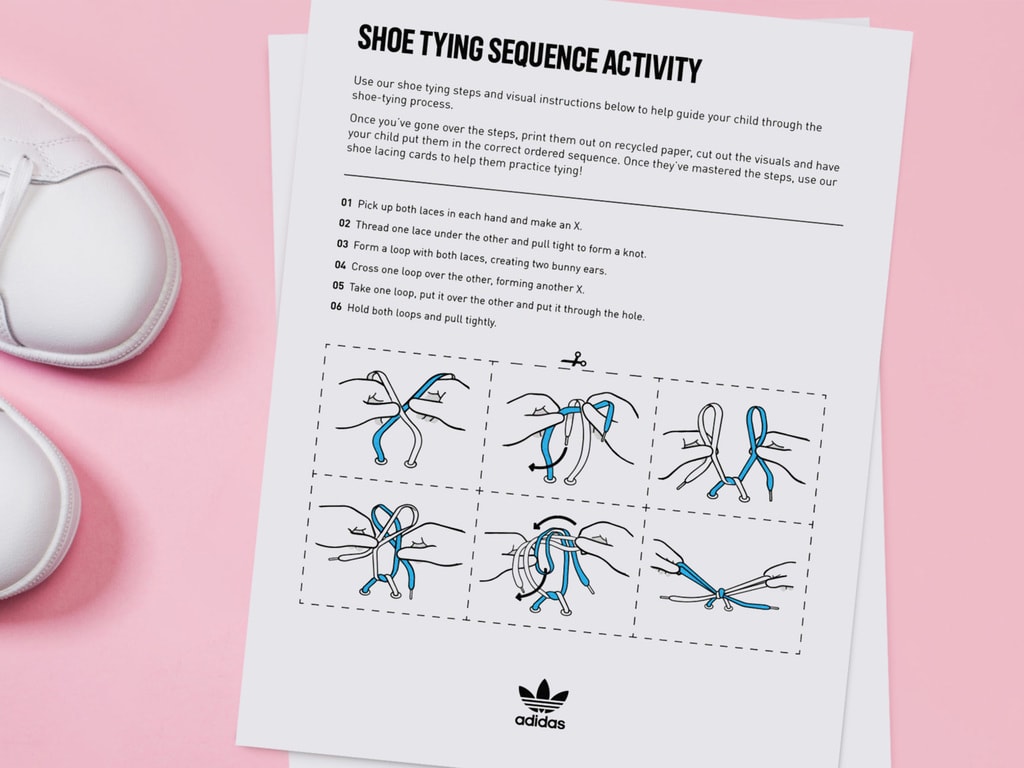 Shoe tying sequence activity 
For this activity, go over the steps verbally with your child. Once you've gone over it a few times and have shown them the visual steps, have them cut the steps out. Once cut, mix up all of the steps and have them put the steps in the correct ordered sequence. This can help your child learn the correct order of the steps prior to practicing with real laces.
Shoe cutout cards 
For this activity, cut out the shoe templates and punch out the holes for the laces with a hole puncher. Then lace up the shoes and have your child start practicing tying with laces. To help differentiate the laces from each other, use different colored shoelaces to help make it easier. Once they've got it down on the shoe templates, have them move on to practicing on their own shoes!
Shoe tying certificate 
Once they've mastered shoe tying, congratulate them with this shoe-tying certificate letting them know they're officially part of the adidas shoe tying club. 
Tying shoes can be simple with the right activities. And these free printables to help teach kids to tie their shoes can help you and your child have a fun and easy learning experience. 
---
Free Printables to Help Teach Kids to Tie Their Shoes



---
For more on this topic, check out the full Back to School collection