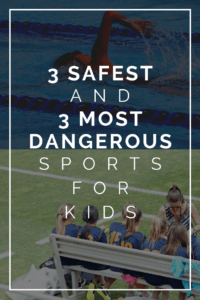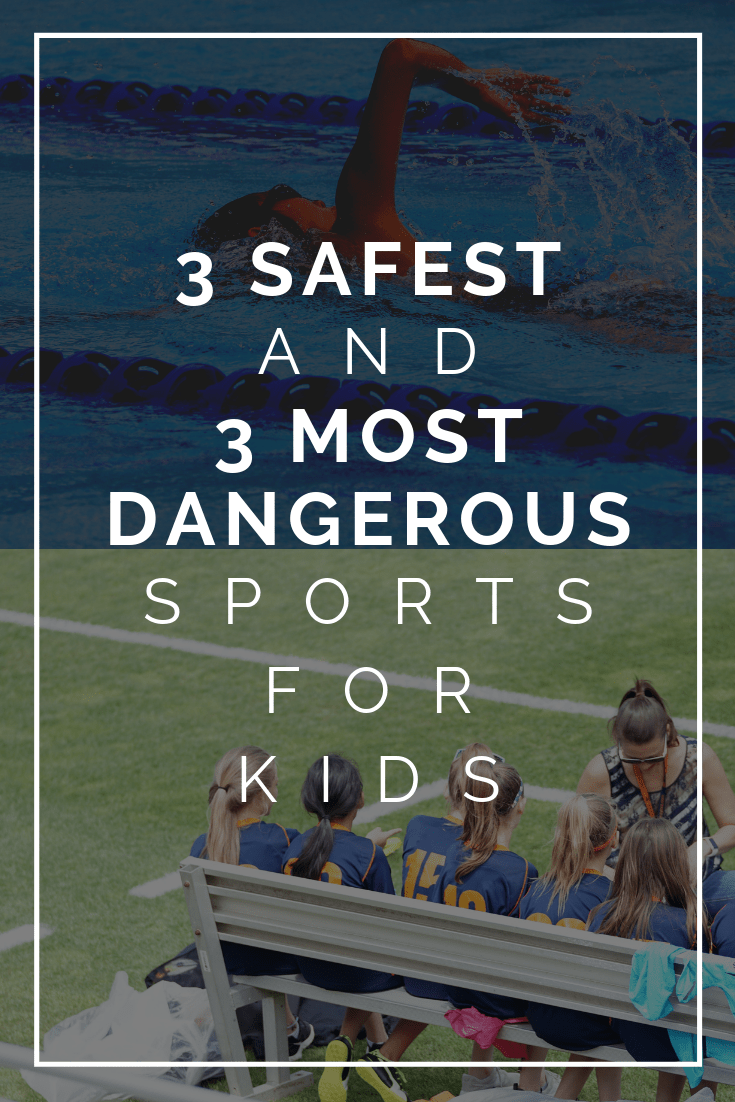 I grew up playing sports all my life, and I'll be the first one to tell you that physical extracurricular activities are extremely beneficial for kids of all ages. However, as a personal injury lawyer, I'm also all too familiar with traumatic brain injuries, spinal cord injuries, and other serious injuries that can happen to kids playing sports (especially the most dangerous sports for kids). Because of this, I understand why some parents do not wish to let their children engage in certain sports as many of them can be rough and even dangerous.
There are numerous sports that your children can play that give them the physical activity they need without much risk of incurring serious injuries.  (go here for injury prevention tips)  Below are three of the safest sports for kids to play as well as three of the most dangerous sports for children to be involved in.
---
This article is written by Scott D. Grossman
For more on this topic, check out the full Sports collection
---
Safest Sports For Kids
Tennis – Safe Sport for Kids
Tennis is one of the safest sports for both boys and girls to learn. It is demanding both physically and mentally, and will keep children fit with a minimal risk of injury – so taking multivitamins for children is important to ensure they have the nutrients to support their physical activity. Tennis teaches children to develop strength, agility, and speed. And it can also be played either individually, or on a doubles teams
In order to avoid injuries such as tennis elbow, it is important for a player to learn proper stretches and warm up techniques. Ideally when playing tennis, it's best to use a proper pair of court shoes, or at least cross-trainers. This allows for quick changes in direction, and also supports the ankle.
Golf – Safe Sport for Kids
Golf is a great option for people of all ages – not just retired adults. It may be deemed an individual sport, but it is also a very social activity that can promote teamwork. Apart from allowing your children plenty of time outdoors, the sport also develops concentration, patience, and focus.
The risk of injury from playing golf is very low. Of course, improper methods can lead to tendonitis, or pain in the wrists, hands and shoulders. Children should warm up before playing, and should always stay hydrated.
Swimming – Safe Sport for Kids
Swimming is one of the most popular sports in high school for both genders, and provides a wonderful overall physical workout. Whether for recreation or for competitive swimming, pool time is generally supervised, and is one of the safer sports that children can participate in. Parents can also have peace of mind knowing that their children are equipped with swimming skills. This is very helpful for if they ever find themselves (or someone else) in an emergency situation while in a swimming pool, lake or other body of water.
To avoid swimming injuries, children should stretch before getting in the pool. They should use good stroke techniques, and make use of rest periods to recover. More importantly, ensure your child only swims when supervised.
Check out Sports for Kids – A Look At The Safest Sports By Age for a more in depth look at the safest sports broken down by age group.
---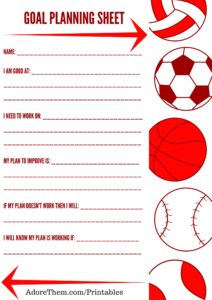 ---
Most Dangerous Kids Sports 
Football – Dangerous Sport for Kids
Football is the most popular sport in America, as well as the most dangerous one. High school football players are particularly at risk of injuries compared to college players due to their inexperience and smaller stature. Though helmets offer players some form of protection, no helmet truly prevents concussions and other head injuries.
Studies show that 80 percent of concussions that kids obtain from playing sports are from football. Repeated hits to the head can lead to a progressive degeneration of the brain tissue known as chronic traumatic encephalopathy, which can result in problems such as confusion, memory loss, impulse control, and impaired judgement.
Soccer – Dangerous Sport for Kids
Soccer is showing signs of increasing popularity, with participation in high school soccer increasing five times over in the last 30 years. It is an intensely physical and hence a dangerous sport. In fact, high school soccer players sustain roughly 400,000 injuries each year.
Knee injuries comprise nearly a third of all soccer-related surgeries. Soccer playing boys are at the greatest risk for sustaining ankle sprains, and upper leg and thigh strains. Soccer playing girls, on the other hand, are more at risk for neurological injuries due to their necks not being strong enough to "head" the ball. Not surprisingly, the brain is the body part to be most at risk in this sport. A study published by Columbus, Ohio's Nationwide Children's Hospital showed that 8.2 of sports concussions result from soccer.
Basketball – Dangerous Sport for Kids
Basketball is the second most popular sport in the country, and a sport with the greatest participation from both boys and girls ages 6 to 17. It may not be a contact sport, but it can also be a very dangerous sport for kids – whether playing on the local park court or in an organized league. Every year, over 200,000 basketball-related injuries occur in kids below 15 years of age, requiring treatment in hospital emergency rooms.
Players are prone to falls when spending time on the court. The most commonly injured sites are ankles and knees, followed by the lower back, hand, and wrist. Major basketball injuries include ankle sprains, strains, fractures, and ACL tears. Basketball is also a sport with the highest rate of dental injury due to the complete lack of protection for players on the court. Eye injuries also commonly occur due to players being hit by other players' elbows and fingers.
Conclusion
While it is perfectly acceptable for your children to gravitate towards activities categorized under the most dangerous sports for kids such as football, basketball and soccer, it is important to be aware of the potential physical dangers that such sports can bring. When sports are played correctly, they can help your child live a happy and active lifestyle. Try these four tips from Dr. Michael to help your athlete prevent an injury 
Find out what you need to know before registering your child for a new activity. Also, check out 10 reasons that kids should play sports
For more on this topic, check out the full Sports collection
---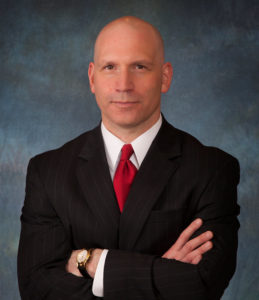 Featured Contributor: Scott D. Grossman
Scott D. Grossman is a veteran New Jersey accident lawyer. When he isn't lawyering, Scott can be found spending time with his family or weightlifting in his decked out basement home gym.
---