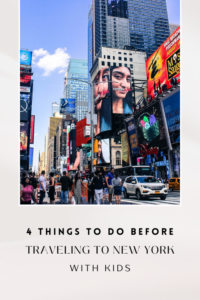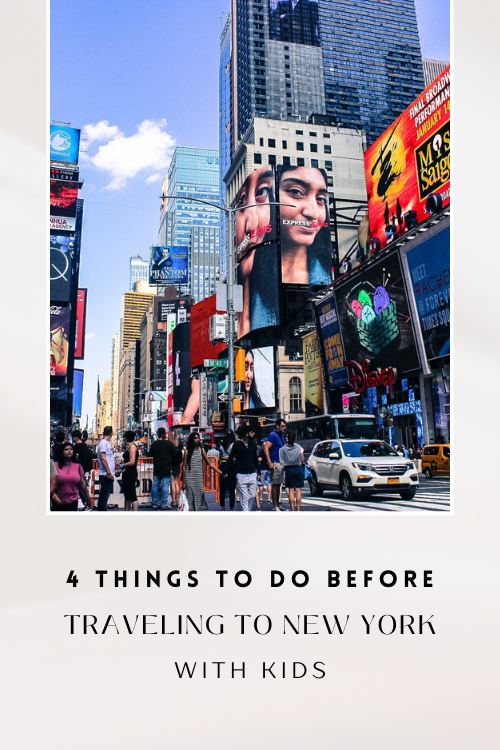 New York is a state and city for everyone. Kids and adults will surely have wonderful days, with an infinite list of fun things to do during their visit. It's a concrete jungle, that's for sure, but it doesn't mean that your days will be confined only to city life as it is. 
If you're planning on staying only for a few days, you're likely to have a busy schedule. Especially since you'd want to maximize every minute of being in the city and not miss any spot to visit. Moreover, if you're traveling with kids, preparing for it well enough before you hop on that flight or get on the road to New York is essential.
As with any other travel destination, traveling with kids in a hustling urban destination can be daunting. Your worries will be through the roof, no matter how exciting the prospect of a vacation to New York may seem. Once that vacation date is set, gear up with your to-do list so you can wipe the stress of traveling with kids away, and focus more on the good parts. 
With that in mind, consider doing these things first before traveling to New York with your little ones in tow:
---
For more on this topic, check out the full Travel Tips collection
---
Familiarize Yourself With The Subway System 
New York is a busy state, that's without a doubt. During peak hours, the traffic may get so bad that it'll take so much of your time to travel by taxi. If you're a big family, it can also be inconvenient and costly when your group may have to be separated into different cabs.  
That being said, one of the best ways to go around New York is to walk when you can. However, if the distance is too far, there's the option to take the subway. It's efficient and also very practical. And so, once your trip to New York is finalized, aside from looking for sights to see, start studying its subway system too.
Furthermore, learning about the city's public transportation can also be helpful if you're traveling to New York by train. For instance, if you're coming from Boston, you can book Amtrak Boston to NYC tickets and arrive at Penn Station, which connects to the NYC subway. From there, you can start exploring the city.

Get Travel Insurance 
Be it to New York, or elsewhere in the world, travel insurance isn't something you should skip now that you're traveling as a parent. You have more heads to account for, particularly your little ones. And, given the wild nature of children, the likelihood of an accident here and there is always very high. The last thing you'd want is to face a hefty hospital bill in an expensive city like New York. 
This is where travel insurance comes in as your umbrella of protection. The cost of getting one is generally smaller when you compare it to the potential expenses in an untoward accident. You may not use it anyway. But if you did, then at least you know you're safe. 
Decide In Advance On The Iconic Attractions You Want To See 
Unless you have so much time in New York, you may not be able to go through and experience all the attractions in the city. There are many, each of which can be categorized according to your preferences. But most importantly, you have to factor in the kids' age and interests. That way this also becomes a fun and memorable vacation for them. Otherwise, if you visit one museum after another and the kids don't understand anything, you may struggle with tantrums and uninterested children. 
Balance it out, so there's something for everybody. Moreover, listing and deciding in advance on what you want to see and visit in New York lets you plot your schedule. This can help you build an itinerary and the budget you'll be spending on sightseeing. If you're on a budget, you can insert a few free attractions in New York, as there'll also be plenty to choose from.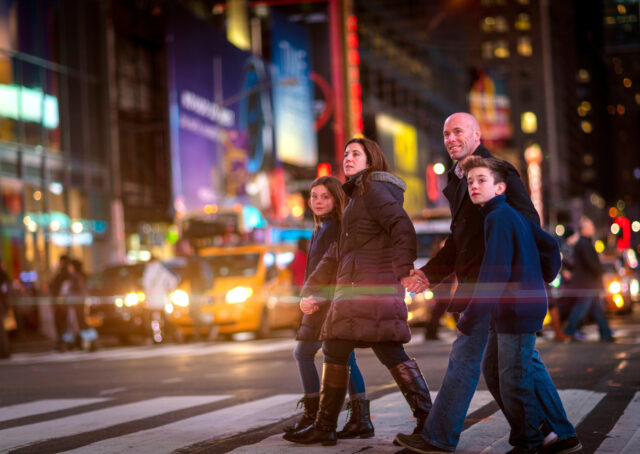 Involve The Kids When Planning 
If your kids are old enough to speak out on matters like what they want to see in New York, get their ideas too. The more involved they are in the planning process, the higher the hype and excitement will be. Plus, it can give you a chance to get to know your children more as you have insights now on what they also want to see and do in the Big Apple. 
Furthermore, the kids' involvement in the planning phase doesn't include the itinerary only. You can also go as far as asking the kids for help in packing their bags and things. You can intentionally teach your kids how to pack and unpack, especially when they're of an age where they can do this themselves. That's one less chore for you to do when the kids are trained to be responsible enough to help. 
Now You're Ready To Enjoy New York 
New York can be intimidating for any traveler, especially those with very young children. It's every bit what you'd expect from an urban jungle. So the crowds, vehicles, and even the noise may be very daunting. Particularly to travelers from cities or states that aren't as busy.
But, with proper research and preparation, you won't have to let those scare you away from New York. The tips above can help you prepare well enough for it, so your holiday will be more fun and memorable than stressful. 
For more on this topic, check out the full Travel Tips collection
---