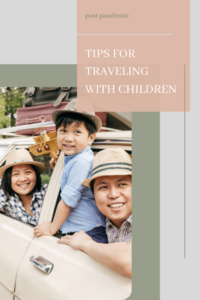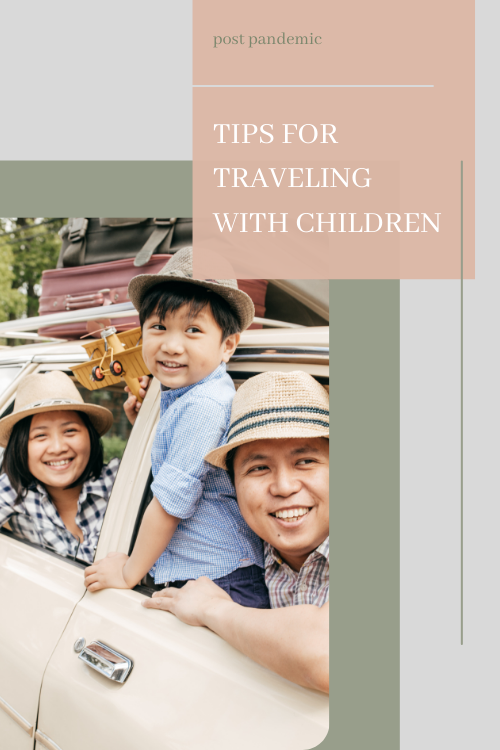 Tips For Traveling With Children Post Pandemic
We have been longing for a sense of normal. But traveling and meeting people for the holidays could become really complicated with the pandemic still doing rounds. There are new variants emerging and several nations are still struggling with the rising number of cases. Even with more people getting vaccines and booster shots, there are children under the age of 5 who have not been vaccinated yet.
Even if the children are wearing masks but are unvaccinated, they are at the risk of getting infected in transit or during travel. However, if you decide to travel, there are some things you can do to lower the risk.
---
For more on this topic, check out the full Travel Tips collection
---
Should you take the car or plane?
It is important to limit contact with the public. This is why traveling by car if you have a young child is a good idea. When taking breaks at the rest stop or the gas station, it's recommended to keep the mask on and use hand sanitizer. Maintain distance from others and consider carrying your own snacks. You can make the car journey smoother for your little one with a comfortable car seat and head supports for car seats for them to take a nap.
However, if you are headed to a destination where driving is not possible, you should consider taking a direct flight so that you do not walk through different airports to change planes. Do not eat or drink on the flight if it is less than two hours. Since babies and infants cannot be masked in the flight, it is best to avoid taking one unless absolutely necessary.
Protect yourself while traveling in the car
When you consider all the options, you will realize that it is the safest to take a car. But in order to avoid riding with the germs, there are several precautions you will have to take. You need to start by cleaning and disinfecting the vehicle well and keep the hand sanitizer in your car so that you can use it whenever you make a stop.
Limit the number of people in your vehicle since it is not possible to sit six feet apart. But you must ensure that everyone is wearing a mask in the car. Before you stop for food or gas, designate a runner for the task and have a couple of people who are not at high risk go in and grab snacks. Ensure that they mask up and clean their hands before they get back in the car.
Protect yourself at the hotel
When you are headed out of town, you will need a place to rest. Whether you opt for a hotel or a rental home, you need to stay safe. The privacy of a vacation rental home might be appealing at this time. You must speak to the property managers about the social distancing, hygiene, and safety rules. If you are choosing to stay in a hotel, look into the cleaning protocol. Choose a hotel that has high safety and maintenance standards.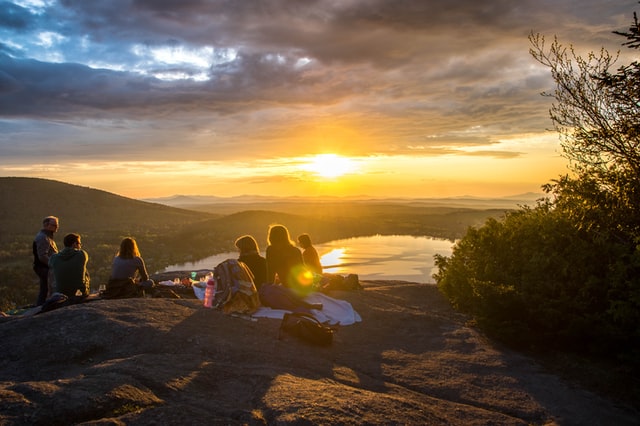 Protect yourself on a cruise
Ship travel is not a zero-risk activity. And if you are traveling with kids, it is best avoided. But if you have to take the cruise, you should remain up to date with the vaccination doses, and get a viral test done three days after the cruise.
How to plan your travels with children
Several countries have opened up and they do not have a vaccination requirement to enter. So, if you are excited about taking the much-awaited trip with your little ones, there are some things to keep in mind. It is best to travel within your country so that you are well aware of the current status of the virus and vaccination.
When traveling as a family, take a car and choose a vacation rental. This will help avoid meeting other people in common spaces like the gym or pool. You can easily find luxurious rentals that fulfill all your needs. If possible, head to destinations like jungle retreats. Or consider glamping since you do not have to meet a lot of people here.
Remember to carry all the essentials including masks, sanitizers, snacks for your journey, water, and medications. If you have recently recovered from Covid-19 and are taking any medications, remember to carry them with you.
Traveling with Kids Conclusion
Traveling with kids can be exciting and equally overwhelming. Your entire trip could turn into a horrible experience if something goes wrong. And now that you are headed on a trip after two long years, there is nothing you want to risk. Consider the age of your child and speak to their doctor before you plan the trip. Do not forget that children below five are unvaccinated and they are at constant risk of catching the virus.
For more on this topic, check out the full Travel Tips collection
---