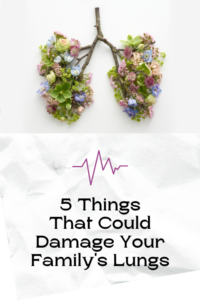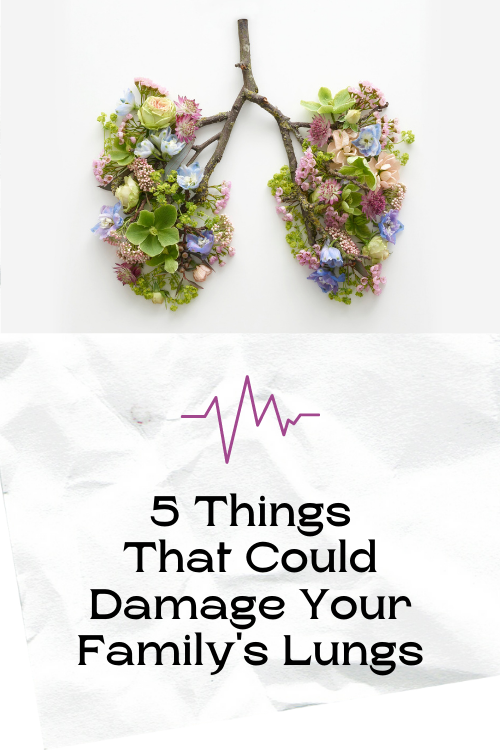 5 Things That Could Damage Your Or Your Family's Lungs
We are all aware that eating well and exercising regularly are the most effective ways to maintain good health. But there are a variety of factors in life that can cause lung damage as well. Because your lungs are so vital to your survival, taking good care of them is a must. In this post, you will learn about some of the things you should avoid doing in order to keep your lungs in the best possible condition.
---
For more on this topic, check out the full Staying Healthy collection
---
Smoking
First and foremost, let's get the self-evident one out of the way. Smoking is one of the most harmful things you can do to your body. If you have a lung ailment, such as asthma or COPD, the consequences of smoking can be felt faster than in someone who does not have any lung problems.
It is not only tobacco that is toxic if smoked. Smoking any type of narcotic can destroy your lungs just as much as ordinary tobacco. Not only that, but it can induce many additional health issues, including psychosis.
If you're attempting to quit smoking, talk to your pharmacist about how to do so safely and effectively. It will save both your money and your life. If it's narcotics you're struggling to give up, you should consider a rehab center to get your life back on track and protect your lungs from further damage.
Bonfire Smoke
Watching the firewood burn away until it's just glowing embers makes for a great way to spend a night. Breathing in the smoke from a bonfire, on the other hand, can be extremely harmful to your health. Despite its pleasant aroma, the smoke includes harmful particles that infiltrate the lungs and cause breathing difficulties, headaches, and runny noses. If you're going to a bonfire, try not to get too close so that you don't wind up suffering the consequences of the smoke that can come from the fire.
Asbestos
There has been a long history of asbestos, which is commonly utilized in construction insulation. Asbestos was banned from new construction following the discovery of asbestosis. However, asbestos is still present in many homes throughout the world. And it can pose a concern to anyone who has had a significant amount of contact to it. If the asbestos is not damaged or removed, it should not be harmful to you.
Nevertheless, if the asbestos is broken or removed, small fibre particles may enter your lungs and cause long-term damage. Wear a face mask when dealing with asbestos to prevent the particles from getting into your lungs and causing health problems. Because asbestos exposure might increase your risk of cancer, you may be entitled to compensation from your employer if they failed to provide you with protective face masks.
It is recommended for those working with asbestos to use a NIOSH N95 mask as it can filter out at least 95% of airborne particles, including those of asbestos fibers.
If you're suffering tightness in your chest, shortness of breath, or abnormalities in your hands, you should get medical attention right away.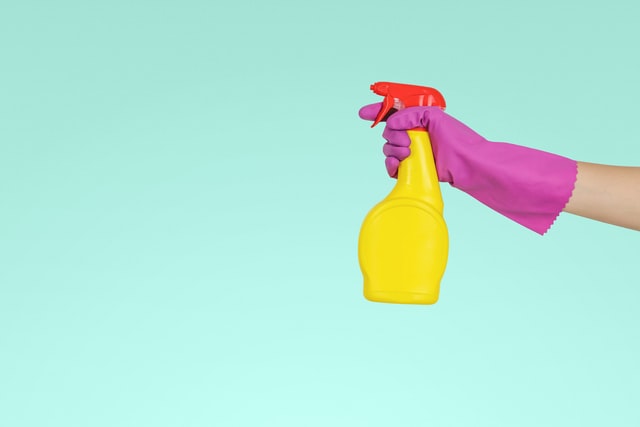 Cleaning Chemicals
Although we really want to keep our house clean and healthy, if we don't use bleach properly, we can get lung diseases like COPD and asthma. People who already have lung problems can have even worse symptoms if they don't use bleach properly. Anything containing bleach, chlorine, or ammonia is potentially hazardous. As a general rule, you should cover your mouth when inhaling the fumes from these substances, as this might cause damage to your lungs. Wearing a face mask when working with these chemicals, just as you would when working with asbestos, is essential to preventing lung damage. This is true even if you are simply cleaning the toilet with bleach.
CO2 (Carbon Monoxide)
The dangers of carbon monoxide are well-known. But why it is so damaging to the body is less understood. Carbon monoxide is a chemical that is contained in cigarettes (and is one of the many reasons why you should not smoke). It is a gas that hinders your lungs from breathing in as much air, choking the lungs and makes breathing difficult. Because we are at risk of carbon monoxide exposure even in our own houses, it is highly worthwhile to invest in a carbon monoxide meter that will alert you if any is discovered in your home. Having all of your fuel-burning appliances in your home serviced on a regular basis should reduce your chances of getting carbon monoxide poisoning.
Keeping Lungs Healthy
Avoiding these five things should help to keep your lungs healthy, allowing you to concentrate on maintaining your overall health through a nutritious diet and regular exercise. To protect your lungs, cover your mouth with a scarf if you are exposed to anything that could harm them, such as dust or particles.
For more on this topic, check out the full Staying Healthy collection
---