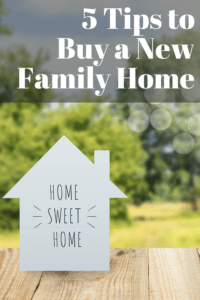 When you're looking to buy a new family home, there are certain things you'll want to consider from the get-go. You want it to be perfect for your growing family, so it's vital that you're as prepared as possible. Moving to a new house is never easy. But if you are organized ahead of time, it will help to ease the stress of the process.
To help guide you down the right path, here are 5 key factors you'll want to consider when purchasing your future family home.
---
For more on this topic, check out the full Moving Tips collection
---

Ideal Budget for a Family Home
The first thing you should consider is what your ideal budget will be. Not everyone's budget is the same, and you'll want to ensure that you're not spending more than you can realistically afford on the property. Think about what features are a necessity, and items that are wants.
Unfortunately, unless you have a large budget, you'll have to compromise on some things. But that doesn't mean that you can't purchase a home that you can transform into a family-friendly haven. And remember, you can always add to it later on.
[ Read tips about Saving Money ]
Location for Buying a Home
Secondly, you'll want to think about where you want your new family home to be. Realtors often say that the 3 most important things to consider when buying a new home is location, location, and location. So, when viewing homes, pay attention to how close it is to amenities, child care, schools, your office, etc. This is a factor that you should definitely prioritize. And by talking with your realtor, and taking a walk around the neighborhood, you'll get an insight into whether it's the right location for your family.
[ Read about the different Childcare Options ]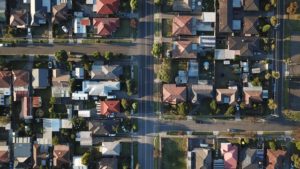 Safety of the Neighborhood for Your Family
You want your family to be as safe as possible. So before submitting an offer in on a house, make sure that you read up on what the safety is like in the area and whether it's suitable for families. This is also something that you can get a feel for during your visit. Make sure that it's the perfect environment for your children.
Turn Key or Project for Your Family Home
If you have a young family, then this question might be an easy one to answer. You'll likely want a turn key property as you don't have the time nor money to pay for a renovation project. But if you're in no rush to move into your new family home, and you want to customize it so that it's exactly right for you, then you might want to consider taking on a project.
At the end of the day, it's up to you as to the type of property you opt for. But by weighing the different options in terms of costs and time, you'll get a better idea for which one is a better fit for your family, your budget, and your current phase of life.
[ Get inspiration and tutorials for your next DIY project ]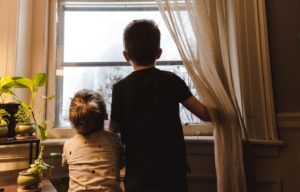 Planning for Your Family's Home
This is something that can be considered alongside the above point. If you're planning on expanding your family in the future and you're looking for your forever home, make sure that you view houses that can accommodate this.
Whether this is looking for a home with one or more extra rooms, or that generally has more living space, it's something that you'll want to keep in mind from the start.
Buy a New Family Home
So, there you go! Those are just 5 of the key things that you should consider when buying your new family home. It's a big decision that mustn't be taken lightly. So speak to your realtor, and be sure that you've taken time to consider all of your options in advance. Happy House Hunting!
For more on this topic, check out the full Moving Tips collection