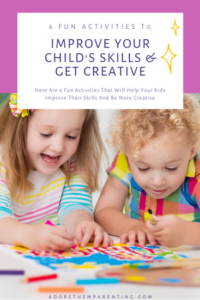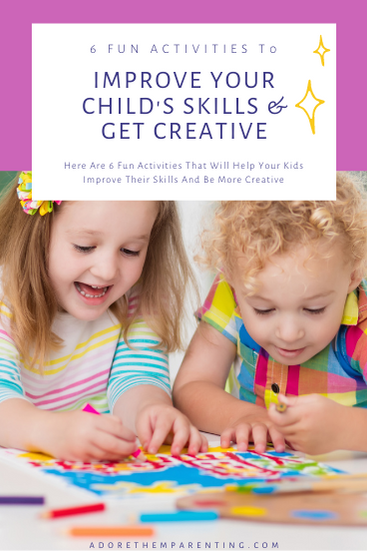 6 Fun Activities That Will Help Your Kids Improve Their Skills And Be Creative
Nowadays, kids' behavior gets more problematic because of spoiled attitudes and screen addiction. It is immensely difficult to keep your child busy and occupied for a longer period of time. So the easiest way is often by turning on the cartoon that will last for a length of time. On the other hand, this has some negative effects on the kid's development, like speech and some behavioral responses. Therefore it is important to wake up their imagination and trigger their thinking. Here are some suggestions on how to effectively improve your kid's skills and creativity.
---
For more on this topic, check out the full Summer Safety & Activities collection
---
Lego
Lego cubes have been a favorite toy of kids for years! And they are one of the most beneficial when it comes to mental development. It is amazing how it can influence shape and color recognition, and problem-solving like puzzles. It is especially beneficial for fine motor skills development. For putting Lego pieces together, a child would need precise and fine movements along with good coordination. Above all, when playing with Lego, the only limit your mind has is the imagination. The fear of failure is completely erased. Lego can be put together in an endless number of combinations, and your children will love it because there are no limits to their thinking. This allows for their imagination to run free. Additionally, Lego has a positive influence on children who have some form of disability. There is one positive example of this where a child suffering from autism created an identical Titanic replica by using over 50,000 Lego cubes. This piece of art is now preserved in the official Titanic Museum.
Coloring Books
Coloring books are a classic when it comes to creative toys. And nowadays, there are even coloring books for adults. Children adore coloring books and drawing. But to make coloring even more interesting, add in some glitter pens that are good to color with. Create something outstanding that will trigger them to see every image as their small success. This is immensely important because of the positive reinforcement. Coloring books will give your child a sense of fine lines and how to color inside the shapes which will influence their fine movements. On top of it, they will learn colors and how to recognize them. If your child is having a problem with eyesight and color recognition, this will help you to identify it instantly.
Consider scrapbooking too! It's similar to coloring books, just with more materials and extra steps. The materials usually include stickers, patterned papers, special writing and coloring pens, and stamps that you can easily get through from Japan Crate's subscription boxes. Unlike coloring books, scrapbooks are more flexible and versatile. You can scrapbook anything. It can be pictures from a family vacation, baby pictures, or a compilation of dinosaur pictures! It's a great activity to channel your child's creativity and imagination. You'd be surprised by the output.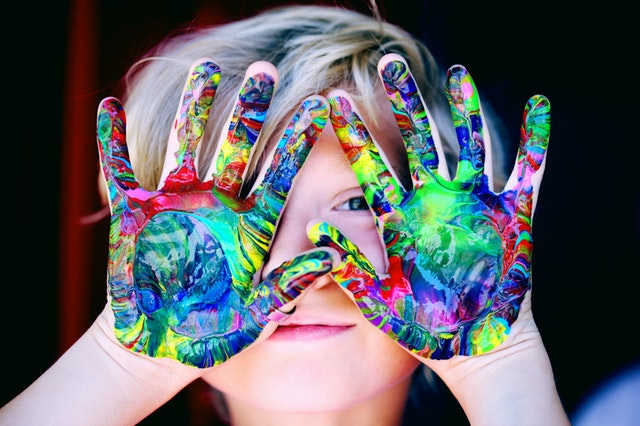 Hand Painting
This is an excellent opportunity for you to capture memories with your children by imprinting their handprints on the canvas and producing a one-of-a-kind family masterpiece. All you will need is a canvas and a couple of bowls of paint in different colors. Use some old cloth to put under the canvas just to avoid stains. Let your children dip their hands into paint and transfer it to the canvas. And you, as parents, should join in this family time activity. Once the paint is dry, make sure to sign names and hang the painting somewhere in your home that will always bring back nice memories.
[Read: How To Create Your Own Art Station]
Drawing Challenge
Here is a chance to boost your child's imagination. Do not go with some obvious objects that are easy for them to draw. But look for abstract things that represent happiness, excitement, friendship, etc. You can also adapt it based on the color, so you can say "Draw something painted blue". You can use any color you like, as long as it is challenging for your children and they are thinking about what they are drawing and painting. This will wake up their imagination, so be prepared for some of the most unique drawings you have ever encountered in your life.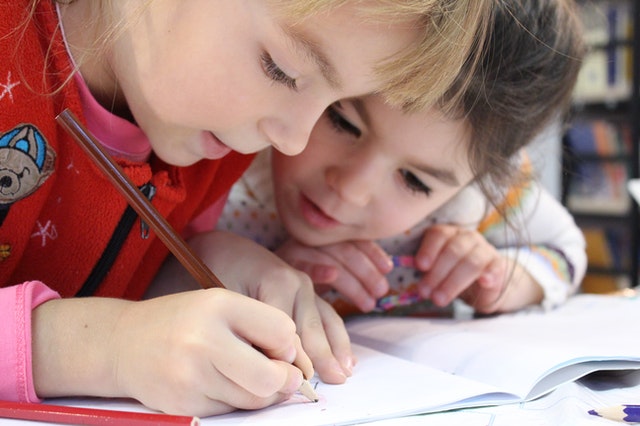 Puzzles
Just as Lego, puzzles are an amazing way to improve the intellectual skills of your children. Today, there are puzzles for different ages. But you should try to elevate the game for a step and let your children finish the puzzle on their own. Another thing you can do is to purchase puzzles for adults and include the whole family in puzzle solving. This will not only trigger the most creative parts of your children's brain, but will make room for some good quality family time.
[Read: Prepare For A Fun Family Night In]
Picasso Dictation
This is a favorite activity among students, and something that your children will absolutely adore. How is it done? All you will need is a simple picture that you will accurately describe to your children while they are trying to draw it as you dictate. It is basically image dictation. They will be able to develop better spatial skills since you will often go "On your left, there is a brown painted chair" and something similar to it.
When it comes to children's games, there are a plethora of options that will entertain and inspire them. The worst thing you can do is put them in front of a screen to calm them down.
For more on this topic, check out the full Summer Safety & Activities collection
---