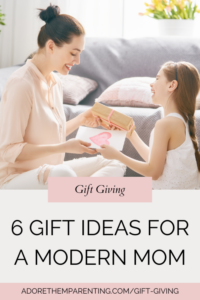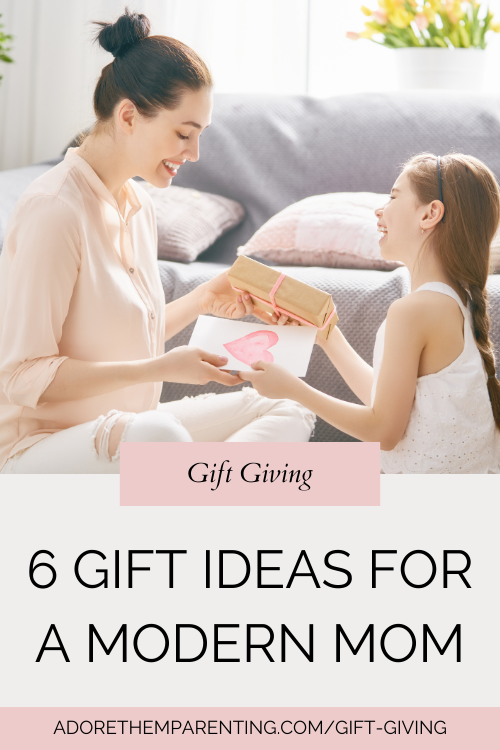 In the fast-paced world we live in, finding the perfect gift for a modern mom can be quite a challenge. As we navigate a technology-dominated era, the allure of timeless, non-tech gifts has resurfaced. Meaningful gestures that withstand the test of time are becoming increasingly valuable. In this article, we will explore 6 gift ideas that cater to the multifaceted nature of modern motherhood. Carefully curated, these presents range from classic elegance to creating cherished memories, all intended to celebrate the essence of motherhood in a genuine and impactful way.
---
For more on this topic, check out the full Gift Giving or All About Moms collections
---
1. Classic Elegance: A Stylish Wristwatch
There is definitely an undeniable charm in the simplicity and elegance of a classic wristwatch as a top-notch gift. For a modern mother, a fashionable timepiece not only adds a touch of refinement to her outfit but also serves as a practical accessory. Esteemed brands such as Omega, Cartier, and Casio are distinguished options for an elegant wristwatch gift. Omega with its elegant straps as well as Cartier showcases timeless designs and exceptional artistry, epitomizing sophistication and luxury. On the other hand, Casio combines elegance and functionality, making it a practical and fashionable choice for the modern mother.
Whether it's a vintage-inspired piece or a contemporary design, a wristwatch is a timeless present that captures the essence of everlasting love and gratitude. Its sentimental value lies in its ability to symbolize the timeless moments shared between a mother and her family, making it an ideal choice for a considerate gift.
2. Personalized Jewelry: A Touch of Sentimentality
Personalized jewelry provides a distinctive way to express love and gratitude. Necklaces, bracelets, and rings embellished with birthstones, initials, or meaningful symbols can hold deep sentimental value. These pieces not only showcase the wearer's individuality but also embody the thoughtfulness of the giver. For a modern mother, personalized jewelry becomes a treasured memento, a tangible reminder of the love and appreciation she receives. It is a timeless gift that surpasses trends, making it a heartfelt choice for any occasion.
3. Spa and Wellness: Pampering for Relaxation
In the busy world of motherhood, self-care often takes a back seat. That's why pampering gifts focused on spa and wellness can make a world of difference for modern moms. Whether it's a spa voucher for a day of relaxation or a massage session to melt away stress, these gifts provide precious opportunities to unwind and rejuvenate. Aromatherapy sets, scented candles, and luxurious bath oils also make lovely presents, creating a serene atmosphere where moms can indulge in moments of tranquility amidst their hectic lives.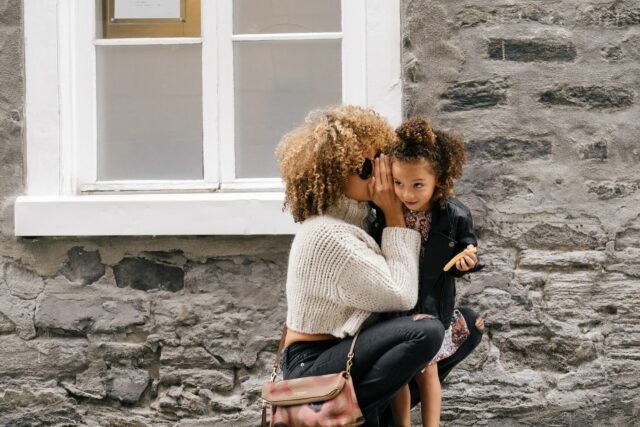 4. Timeless Fashion: High-Quality Handbags
A high-quality handbag goes beyond being a fashion accessory; it represents sophistication and practicality. Modern moms, always on the move, value the durability and functionality of a premium handbag. Timeless designer pieces not only enhance her style but also provide the necessary organizational features to effortlessly manage her daily routine. A meticulously crafted handbag complements her wardrobe and adds a touch of glamour to her busy life, making it a considerate and lasting gift option.
5. Tech-Free Hobbies: Creative Outlets
In the digital era, there is a trend of finding joy in activities that don't involve technology. Engaging in creative hobbies such as painting, gardening, knitting, or cooking provides an opportunity to disconnect, relax, and unleash one's artistic side. These pastimes not only offer therapeutic benefits but also cultivate a sense of achievement and contentment. By gifting a modern mom a starter kit that aligns with her interests, you are not just giving her a hobby; you are providing her with a pathway to relaxation, creativity, and self-discovery.
6. Memory-Making: Family Photo Albums
In an age dominated by digital snapshots, the appeal of physical photo albums is experiencing a resurgence. Crafting a family photo album is a heartwarming method to preserve cherished memories. It empowers a modern mother to curate moments frozen in time, establishing a tangible legacy for her family. The act of perusing the pages, reliving stories, and sharing laughter strengthens the familial bond. A family photo album becomes a treasure trove of nostalgia, serving as a reminder of the beautiful journey she has embarked on with her loved ones.
Conclusion of Gift Ideas for a Modern Mom
The value of timeless gifts for a modern mom remains unparalleled throughout time. Whether it's a classic wristwatch, personalized jewelry, indulgent spa treatment, a high-quality handbag, a screen-free hobby kit, or a cherished family photo album, these gifts transcend materialism. They convey profound sentiments of love, appreciation, and enduring connections that define motherhood. As you select a present for the modern mom in your life, remember that it's not merely a physical token; it's a heartfelt expression of gratitude, honoring the extraordinary woman she is. So go ahead and choose a gift that resonates with her spirit and brings brightness, uniqueness, and lasting memories to her day.
For more on this topic, check out the full Gift Giving or All About Moms collections
---