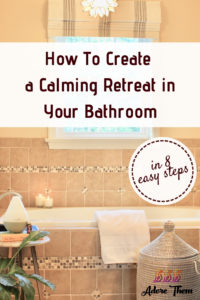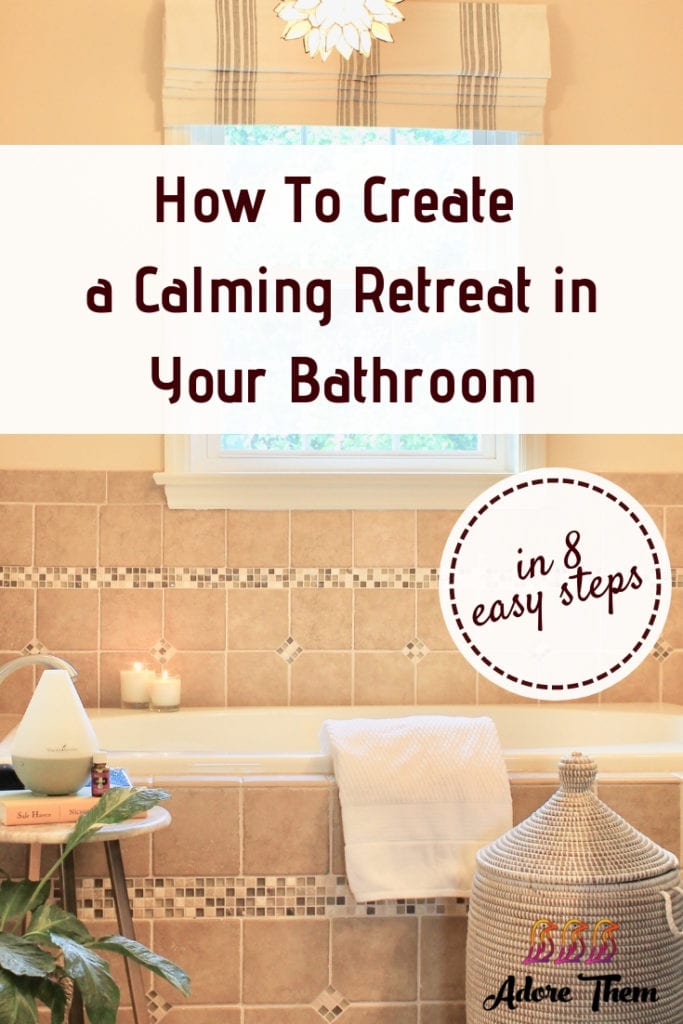 This past winter I became very sick with the flu, and I ended up missing my family vacation to Disney and Universal. The side effect from the medication I was prescribed was anxiety that I had never dealt with before. Through talking with other parents, I found it was quite common. One solution that really helped me to relax was actually taking baths. This experience inspired me to turn my bathroom into a calming retreat. And below, I share these steps that will allow you to do the same in your home!
Calming baths are not only great for adults, but they are perfect for kids as well. It's no secret that you can use the same methods to create a relaxing bath for yourself and for your kids. Whether you too are going through a difficult time, or just need to relax after a long day, a bath can really help!
---
This article is written by Pamela Rineer
For more on this topic, check out the full Tough Times, Potty Training & Pacifiers, or DIY Projects collection
---
Create a calming retreat in your bathroom in 8 easy steps with DIY epsom bath salt:
Start with a clean slate and clear the clutter.
No one can relax in an environment when they see the laundry piled up, or they are tripping over bath toys. Lidded baskets are the way to go. Drop in the clutter so it's out of sight.
Towels
Plush towels make you feel like you're at the spa. But really, a nice large clean towel is all you need.
Candles
Candles create a soothing atmosphere and they smell great. Choose a pleasing scent like lavender or vanilla. Or if you use a diffuser, try oils that create a peaceful state of mind. In addition to lavender, try eucalyptus, orange, chamomile, ylang ylang or bergamot.
Plants
Add some plants. My favorites in the bathroom are aloe (they pull double duty when you have a scraped knee), ferns, and peace lily (known for also being an air purifier).
Mask
Get a gel cool mask. They can be easily purchased at a box store. Store in the fridge, and they will be ready when you are. 
Stool
Keeping a stool next to your tub allows you to store items such as a book, magazine, or a device to listen to music. Using a portable speaker allows you to create a soothing atmosphere without having a phone in the same room which can be distracting.
Epsom Salts
Epsom salts are a great inexpensive spa like treatment. You can create your own DIY bath salts and store them in a pretty apothecary jar with a scoop, or keep it in a mason jar next to the tub. They are easy to make, and here is the perfect calming bath recipe: 
2 cups epsom salt
1 tablespoon organic coconut oil (I keep a small pretty jar next to the epsom salts filled with my coconut oil.)
5 drops essential oil
* Note – half this recipe when kids need a bath to unwind after a busy school or sports week! 
And if you would like to keep the relaxation going, check out my other article What To Keep On Your Nightstand to Increase Relaxation, Enjoy!
For more on this topic, check out the full Tough Times, Potty Training & Pacifiers, or DIY Projects collection
---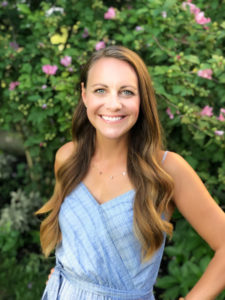 Featured Contributor: Pamela Rineer
Pamela Rineer lives in Lititz, PA with her husband, two boys, and very large goldendoodle. With a love of real estate, design, and money management she began rennovating their homes on a budget. Now, settling into their fifth house, she shares simple DIY's for all things home.
---