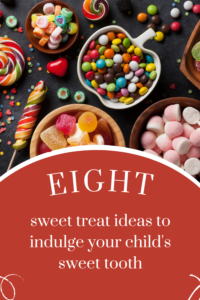 The majority of children have a sweet tooth, and they constantly crave something sweet. Evidently, you should be careful not to feed them too much, as these can have extremely negative effects on their oral and overall health. However, there are certain times where these rules are overlooked and children can eat more candy than they should – their birthday, Christmas, and of course Halloween, which is quickly approaching us. Considering this holiday involves young people and toddlers going out 'trick or treating' to get as many sweets as possible, it is only natural that they are given some leeway.
There are many sweet treats you can give your children. Once you go shopping, you may be overwhelmed with the number of options that you have. Your child may not like them all, which makes your purchases easier. But if they do, you will need to consider carefully what to buy or what to make. This article will provide you with eight sweet treat ideas to indulge your child's sweet tooth.
---
For more on this topic, check out the full Fall Fun collection
---
Shop Bought Candy
One of the easiest ways to get your children some candy is to simply go to the store and buy this for them. When you buy candy already made, you have many options that your children can choose from, and they may be able to get something from a store that you may not be able to replicate at home. Below are some examples of the candy you can purchase in a store.
Pick and Mix
You may be familiar with the candy stations in a store with a variety of shelves where you can fill up cups of different sizes full of their favorite candy. This is a good way to indulge your child's sweet tooth as they will be able to get a variety of candy. This is particularly a good idea for parents who are unsure of what treats to pick for their child, as they can essentially pick anything they want.
Sweet Cables
Most of us are familiar with the sweet cables. These are certainly children's (and adults!) most favorite treats. You have a wide variety of flavors to choose from that will suit any child's palate. There is also a range of sizes – you can either go for the small or giant cable sweets. The latter is probably best if you have multiple children so that they can share. If you decide to go for this option, you can buy this treat in-store or online in bundles to save money too.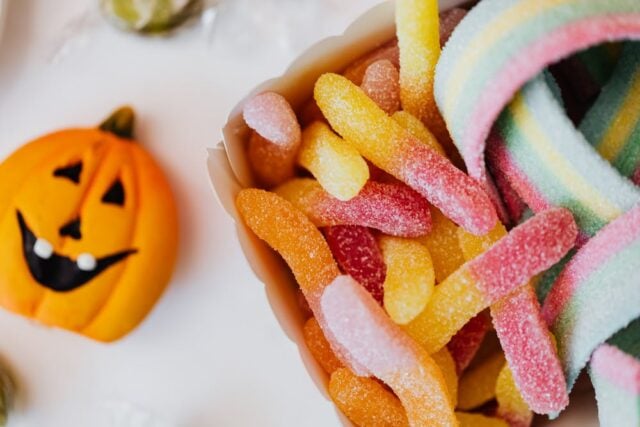 Healthy Options
Everyone loves sweet treats, but too much processed food and refined sugar are no good for your health. Children may disagree, but there are ways to indulge their sweet tooth with a healthier option. You can introduce the few healthier treats below:
Smoothie
A smoothie is fun and easy to consume. It is all blended, therefore perfect for picky children who often complain about the texture of different fruits and vegetables. Smoothies are great because you can mix anything you like in them. This will make it easier for you to feed your child their five a day without them even noticing.
Fruit Salad
For those less picky, as mentioned above, you can give them a fruit salad. They can help you prepare the fruit and put it in a fun bowl so that they can eat it. Mix all their favorite fruits together and pour natural orange juice for extra flavor. This is something delicious that the kids will certainly love.
Yogurt and Frozen Fruit
Almost every child enjoys yogurt – this is essentially a healthier option than ice cream. There are plenty of different yogurt flavors you can choose from, and adding frozen fruit makes it even more fun to eat. A popular favorite is frozen grapes and raspberries – children love these because they look like little candy, but they are healthy.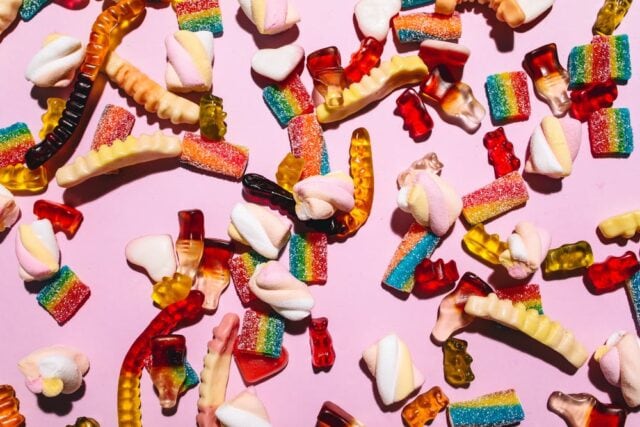 Make'em Together
Eating candy and sweet treats is great, but making them with loved ones surpasses this. If you want to indulge your child's sweet tooth whilst also spending quality time with them, making the treats together is a great way to achieve this. You can choose whatever dessert they love, and something easier the younger the child is. Work together through the process, and eating together will be tastier.
Candied Apple
Yes, you can buy these at any store, particularly during the Halloween season. However, you can also make them at home. These are simple to make and fun to eat! Most children and parents enjoy them, and they are somewhat healthy (once you get past all the sugary coating!). You can also decorate them however you want.
Chocolate Cake
A chocolate cake is something common that you may find anywhere, but every little person enjoys stuffing their face in this type of dessert. Baking a cake is one of the easiest things, depending on the recipe you choose. Evidently, make sure to choose something that you can easily make with your child. They can learn a range of different skills when baking with you, and you will both enjoy the process. Make a big cake for the whole family or small individual cakes, one for each member.
Waffles
Who does not like waffles? Once again, this is another sweet treat that you can find in any store, but if you make it with your children you will know exactly what ingredients it contains, and it will be a healthier option. If your child prefers pancakes, this is something that you can make too instead of waffles, considering they are both very similar. Once you make them, you can add all kinds of different toppings – from the chocolate spread, fruit, nuts, syrup and even add a scoop or two of ice cream on the side. This is a treat that will get rid of any cravings your child may have.
Sweet Treat Ideas To Indulge Your Child's Sweet Tooth
You have a diverse range of options to choose from whenever deciding on what sweet treat to give to your child, whether you want them to fully indulge in sugary treats or a healthier option. The list provided above only covers some of the options you have available to you, and you can either use one of them or be inspired by it to indulge your child's sweet tooth.
For more on this topic, check out the full Fall Fun collection
---