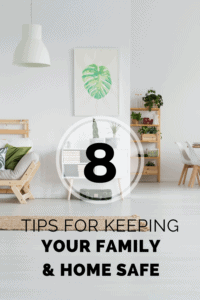 If you compiled a list of all the things you loved in life, you'd probably have quite a long list. It likely includes taking a personal day from work. A nice time spent reading on the beach. Enjoying the excitement before a vacation. Or, finding money in the pocket of your clothes. But certainly one thing stands out far beyond the other mentions on your list is your family. Of course you undoubtedly love your family! But you probably don't include them on the list as often as you think because you just assume it's a given that you love them and that you want to keep them safe.
Keeping your family safe is a prime example of one of the ways you show your love for your family without even thinking about it. You just do it. But the reality is that you can always be doing more. This often means protecting your home too, possibly with a home alarm system (check out more info here), because that is supposed to be a safe place for you and your loved ones. Here are 8 tips on how you can keep your family and your home safe to show them how much you care.
---
For more helpful resources, check out the full Home Safety collection
---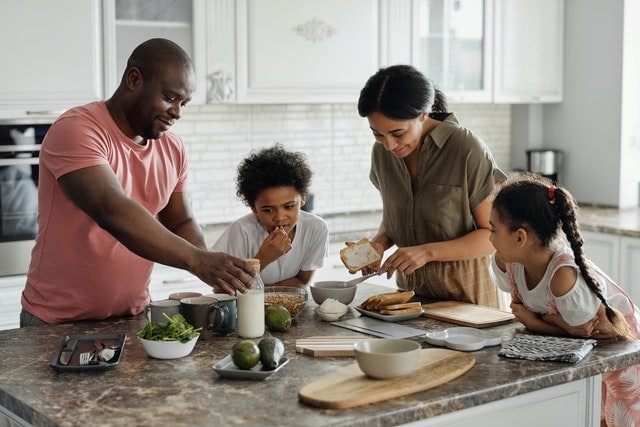 8 Ways to Keep Your Family and Home Safe
Install a Screen Door
It doesn't sound like much, but a screen door (and other custom home accessories) can offer a lot of value in many different ways. Primarily, a good screen door is great for protecting from harsh weather. It allows you to open up and vent out the house without letting things in. And it's just another obstacle that a crook would have to avoid. If you look at Custom Screens & Security Products, you can see what kind of protection these home accessories offer. Beyond that, plenty of homeowners add protective measures to windows as well for the very same reasons.
Weather-Proof the Basement
Your basement is usually a cozy spot intended for rec room activities like a pool table, or maybe a home theatre. But it's also, unfortunately, a problem when it comes to the safety of the home. The issue is in the fact that a non-sealed basement is not weather-proofed. Flood damage and water issues can cause serious problems! So you want to make sure that the foundation is secured (no cracks or broken seals) and that any windows, or other areas of concern, won't be susceptible to water damage getting in and causing havoc. Get your home ready and prepared for anything Mother Nature decides to send your way!
Repair the Roof
Just like your basement, the roof is another area of concern for keeping your family and the home safe. If the basement is susceptible to water damage, imagine all of the problems that can go wrong with the roof. Make sure that gutters, eavestroughs, or any kind of drainage are clear and in good shape. Repair shingles to keep water out, and insulate it to ensure that heat stays in during the winter. A well-managed roof will help you avoid some major headaches!
Don't forget to also check your outdoor spaces as well. You need to check and maintain your roof decks, patios and gazebos. These areas can be the most weatherworn so make sure to keep you dry with the changing seasons. Consider investing in a ceiling drainage system for your deck and outdoor spaces to prevent water damage. You don't want to keep repairing your exterior more than you need to.
Build a Fence
You would be surprised at how many people, nice neighborhood or not, are victims of some form of invasion of property. Even someone coming onto your yard and peeking into the windows is enough to frighten your family and make them worry about their safety. But luckily a step as simple as putting up a fence is enough to dramatically lessen the chances of someone trying to break in. Not only does it physically prevent someone from getting onto your property, but it also provides plenty of privacy to let your kids or pets run around without much worry.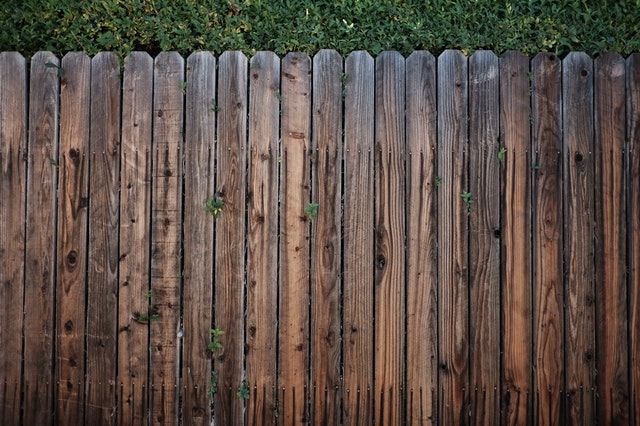 Set Up Security Cameras
If you really need help keeping the riff-raff out and being aware of what's going on 24/7, a home security system with cameras is the way to go. Home security cameras are another excellent form of deterrence that can stop intruders before they even attempt to get in. Similarly, if someone does get in, at least you'll have them on a recording. You can even get doorbells with cameras and sync the footage to your phone when you're away from home.
Get a Dog
It should be a normal thing for families to have a dog because of how much they add to the family dynamic. Dogs are great for helping kids to learn compassion for other living things and learn responsibility. But on a more practical note, dogs are also excellent guardians of your house and loved ones. You don't need to spring for a $20, 000 dog that was trained to be a guard dog; because even getting a big enough dog that can bark and scare away intruders is enough. It will add some peace of mind for you and your family knowing you have a canine friend looking out for everyone.
Have a Home Inspector Evaluate the Property
Going back to the weather-proofed basement and roof. – If you don't understand what to look for, or feel you aren't getting the full picture, it's not a bad idea to call in a home inspector to give you a comprehensive rundown of how everything is. Home security isn't just about stopping burglars. It's also about the condition that your home is in. So a home inspector can come in and tell you all of the weak spots structurally that could be compromised by bad weather.
Purchase the Right Insurance Policies
In the most prudent and adult way possible, you need good insurance coverage. This helps to keep you, your family, and your belongings safe as well. No matter what you do to help protect the family; like a dog, a fence, security features, etc., sometimes things happen. It could be that someone broke in and stole some belongings. Or a freak accident caused a tree to fall onto your home or car. Whatever it is, though it is an additional expense (you can check the average life insurance cost in the UK here) the right insurance coverage is a necessity to protect you and your property in case of damage, theft, etc.
Furthermore, it's important to remember that the cost of life insurance is heavily influenced by your age and health. According to extensive research (142,576 term-based policies) from Reassured, the UK's largest life insurance broker, their average monthly premium between 08/09/21 – 08/09/22 was actually £38.15 for £151.972 worth of cover. Therefore it is important to lock in a lower premium rate while you are still young, if possible.
You don't need to be Superman to be a hero in the eyes of your family. When it comes to keeping them safe, these 8 tips are helpful all on their own and will make you the real hero.
For more helpful resources, check out the full Home Safety collection
---