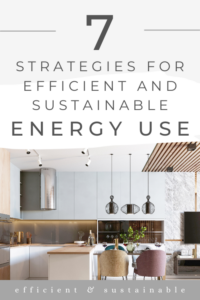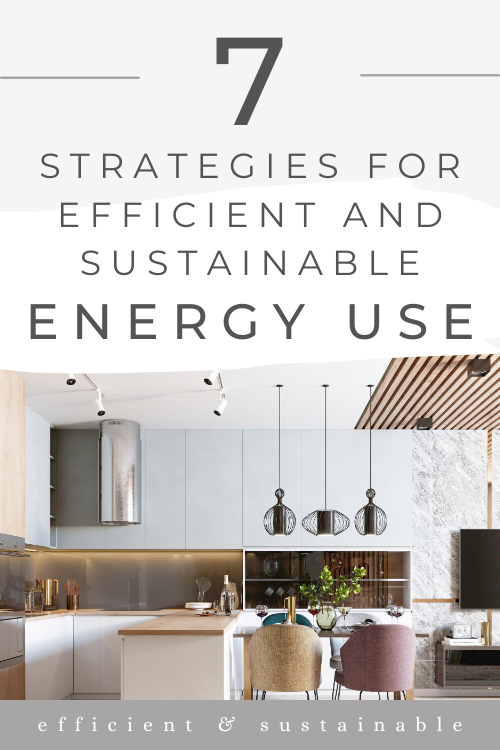 In an era marked by an increasing energy demand, the need for efficient and sustainable energy use has never been more critical. As the worldwide population continues to rise, so does the consumption of energy resources, leading to environmental degradation and heightened climate change risks. In this context, adopting efficient and sustainable energy use strategies is imperative for individuals and businesses. This article explores seven key strategies that can pave the way towards a more energy-efficient and sustainable future.
---
For more helpful resources, check out the full Home Safety collection
---
Embracing Renewable Energy Sources
One of the most effective strategies for sustainable energy use is the transition to renewable energy sources. Solar, wind, hydroelectric, and geothermal energy offer cleaner alternatives to traditional fossil fuels. Solar panels, for example, harness the sun's power to generate electricity, while wind turbines convert wind energy into usable power. In this case, DIY solar kits in the UK have gained popularity because of their affordability and accessibility, allowing individuals to participate actively in the transition to renewable energy. Moreover, the growing community of DIY solar enthusiasts fosters a sense of environmental responsibility and collective action, emphasizing the role of individuals in driving the shift towards a more sustainable future.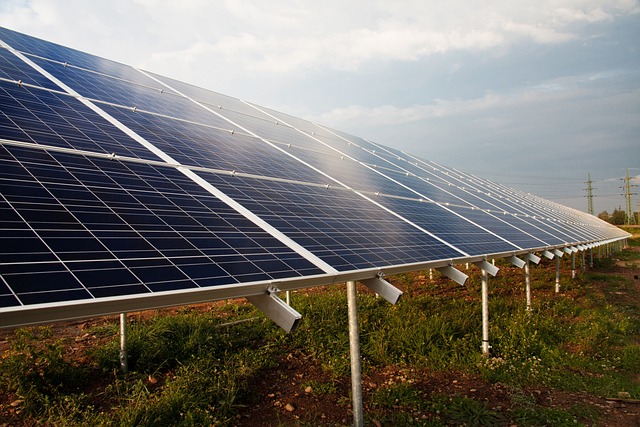 Energy-Efficient Technologies and Appliances
The rapid technological advancements have led to the development of energy-efficient appliances and technologies. These innovations, from LED lighting to smart thermostats, are designed to consume less energy while maintaining or enhancing performance. When individuals and businesses upgrade to energy-efficient technologies, they reduce their energy consumption and lower their electricity bills. Government incentives and rebates for adopting energy-efficient appliances further encourage the widespread use of these technologies.
Additionally, the integration of energy-efficient technologies not only aligns with environmental conservation goals but contributes to a more resilient and reliable energy infrastructure. As governments worldwide prioritize sustainability, adopting these innovations becomes a personal choice and a collective stride toward a more energy-conscious and economically efficient society.
Smart Grids and Energy Management Systems
Implementing smart grids and energy management systems is a crucial strategy for optimizing energy use. Smart grids use advanced sensors and communication technologies to monitor and control the flow of electricity in real time. This enables better management of energy distribution, minimizes wastage, and enhances the overall efficiency of the power grid. Energy management systems, often integrated with smart home or building automation, allow users to monitor and control their energy consumption, making adjustments to optimize efficiency.
Furthermore, the continuous evolution of innovative grid technologies holds the promise of creating a more resilient and responsive energy infrastructure capable of adapting to dynamic demands and incorporating a higher percentage of renewable energy sources. As energy management systems become increasingly sophisticated, the potential for empowering consumers to engage in demand-side management actively ensures a more interactive and efficient energy ecosystem.
Energy Conservation Practices
Simple yet impactful changes in daily habits can contribute significantly to energy conservation. Turning off lights and appliances when not in use, properly insulating homes and buildings, and using natural light are basic practices that can make a substantial difference. Additionally, encouraging a culture of energy conservation in workplaces and communities can create a collective effort towards sustainability.
Educational initiatives and awareness campaigns play a vital role in fostering a mindset of responsible energy consumption. By cultivating a culture of energy conservation, communities can inspire a collective commitment to sustainable practices, resulting in a cascading effect of reduced energy consumption and environmental impact. Educational initiatives and awareness campaigns empower individuals with the knowledge to make informed choices and promote a broader understanding of the interconnectedness between personal actions and the planet's health, fostering a sense of shared responsibility for a sustainable future.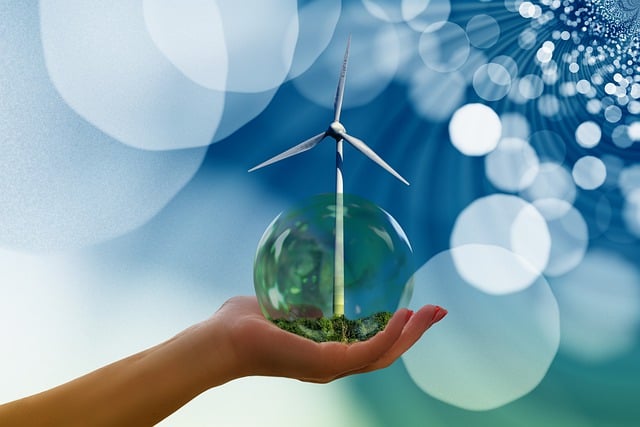 Investing in Energy Storage Solutions
Energy storage technologies, such as batteries, ensure a stable and reliable energy supply. By storing excess energy, these solutions can release it during peak times, balancing the load on the grid. This improves grid resilience and facilitates the integration of intermittent renewable energy sources, which may not always align with energy demand. As technology advances, more efficient and cost-effective energy storage solutions emerge, making them a key component of sustainable energy use.
As society embraces these evolving energy storage solutions, the prospect of creating a more flexible and adaptive energy grid becomes increasingly tangible. The ongoing advancements in energy storage technologies enhance energy distribution efficiency and pave the way for a more sustainable and decentralized energy landscape that can better accommodate the variability inherent in renewable energy sources.
Promoting Energy-Efficient Transportation
The transportation sector is a major contributor to energy consumption and environmental pollution. Shifting towards energy-efficient and sustainable transportation options is essential for reducing the carbon footprint associated with commuting and travel. Electric vehicles (EVs), public transportation, and cycling are examples of environmentally friendly alternatives. Governments and businesses can incentivize the adoption of EVs, develop efficient public transportation systems, and promote urban planning that encourages walking and cycling. These measures contribute not only to energy efficiency but also to improved air quality in urban areas.
Policy Support and Regulatory Measures
Government policies and regulations play a pivotal role in shaping the energy landscape. Governments can aid businesses and individuals to adopt sustainable energy practices. This happens by implementing supportive policies and regulatory measures. This may include tax incentives for renewable energy projects. Setting energy efficiency standards for appliances and buildings. And implementing emissions reduction targets. Policy support provides a framework that fosters innovation, investment, and responsible energy use. This creates an environment conducive to long-term sustainability.
Moreover, establishing clear and ambitious emissions reduction targets guide the transition towards cleaner energy sources. It also signals a commitment to global efforts in mitigating climate change. As governments actively engage in shaping the regulatory framework for sustainable energy, they catalyze positive change at a systemic level. This empowers businesses and individuals to align their practices with a shared vision of a more sustainable and environmentally conscious future.
Efficient and Sustainable Energy Conclusion
The challenges of climate change and depleting energy resources necessitate a fundamental shift towards efficient and sustainable energy use. Embracing renewable energy sources, adopting energy-efficient technologies, implementing intelligent grids, and promoting energy conservation practices are all essential strategies. Investing in energy storage solutions, encouraging energy-efficient transportation, and establishing supportive policies contribute to a holistic approach to sustainable energy use. By implementing these strategies on individual, community, and organizational levels, we can collectively work towards a future where energy is used responsibly, minimizing environmental impact and ensuring a sustainable and resilient energy infrastructure for future generations.
For more helpful resources, check out the full Home Safety collection
---