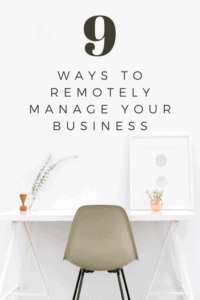 9 Ways to Remotely Manage Your Business
With various stay-at-home orders, many businesses are putting measures in place so that their workers can work remotely. Parents are also looking for ways to spend more time with their kids and work from home. But whether you have already started or you're thinking of setting up a business to operate remotely, you will be surprised at how much catching up you have to do. You need to start moving the infrastructure for managing your business remotely with some realistic and practical strategies, and it's never too late to start doing that. You may not believe how much you can do online, from collaboration and meetings to feedback. Everything can be done remotely, and fortunately, the majority of the tools are free, and so you can relax.
---
For more on this topic, check out the full Work Life Balance collection
---
Increase Productivity
For video conferencing, documents, spreadsheets, emails, and shared calendars, G suite is an all-rounder that can help you. Especially while trying to remotely manage your business! Its effectiveness might make you want to continue using most of its features, even when you're back in the office. Its best features include being able to collaborate with your team on documents in real-time. There will therefore be no need to email attachments of edited documents to team members as you can edit one document together at the same time. It also allows you to write comments and see editing that others have made to the document. Google Docs, Sheets, and Slides all have these features. Older versions of documents can also be accessed if you need them. Google Drive is another tool that many businesses already use as it is an efficient way to store data and share files with your workers. Its advantage over email comes in when you have to send large files like videos and images.
Prioritize Time Management
Google Calendar allows you to create multiple calendars for team training, meetings, or holiday leave. With Google Calendar, you and your team know how the progression of work is going to be so that everybody is prepared for all work activity. Sling Employee Scheduling Software also allows you to build schedules for your employees in a few minutes, saving you lots of time. It also prevents your business from exceeding budget since it helps schedule working hours and overtime, therefore helping you reduce absenteeism and lateness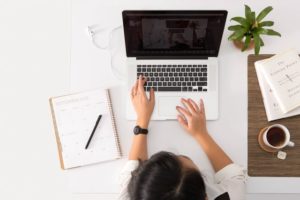 Focus on Remote Project Management
Teamwork is one of the very good apps that can help you collaborate with your workers on a project remotely. It breaks down projects into tiny tasks and allows a detailed enough plan to take specific actions. Managers can see the rate at which everyone is working on the project and where everyone is, to keep them on track. Trello also has several project management enhancing features, including lists, boards, and cards. Other tools that also organize all you need for a project in one place are Basecamp and Asana. Check each of them out, and then decide which one will work best to help you remotely manage your business.
Communicate with Your Team
Slack is a popular app most teams use for their instant messaging. It has channels and functions for private messaging that help them facilitate communication on a topic or a project. It eliminates emails among co-workers, and conversations are then organized easily and neatly. Slack also integrates well with Zoom, Trello, Google Drive, Asana, and other tools. If you only have a small number of employees and don't have a problem with archiving, you can decide that Slack is unnecessary for your business. The functionality of Discord, on the other hand, is no different from Slack. Discord is an online chat and voice software that PC gamers use the most.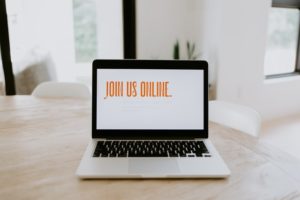 Tools for Working Remotely
Microsoft has also been a big player when it comes to online workspaces. You may be getting Teams for free if you already have a Microsoft Office subscription or Office 365. If Microsoft is all you need in your business, try teams. Google Hangouts has a robust set of tools, many of which are even found in its free version. Gmail is freely available, and a Gmail account is all you need for you and your team to connect. The free version allows for the video conferencing feature of Hangouts Meet and Hangouts for a limited number of participants. The premium version of Hangouts Meet for businesses with G suite accounts can be used more simultaneously with the team.
Virtual Meetings
Zoom is becoming the most popular solution to video conferencing very fast and has become the tool everyone is using for online lessons. This might be because of how affordable and reliable it is. It is compatible with mobile, and you can record and save calls in the cloud. You can even use a whiteboard and share screenshots. Apart from Zoom, there are so many video conferencing tools out there. All you'll need to do is find the right one for your business.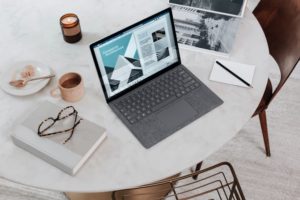 Prioritize Customer Support from Home
You communicate with your team every day, but what about your customers? You should be able to communicate with your customers just as you do your team so that you can get feedback and answer queries. There are apps available for several aspects of customer support. For example, Intercom helps you connect to visitors on your website so that you can answer certain customer inquiries and get feedback. We can't let customer service go to the wayside even while trying to remotely manage your business.
Customer Relationship Management (CRM) Software
Customer relationship management (CRM) the software also comes handy if you have to respond to large customer bases. Also, Zendesk Support manages all inquiries from customers and gathers them in one place. This makes it much simpler for the customer support team to answer. Smaller businesses can use social media tools such as Facebook's business hub to stay in touch with their clients. Businesses underestimate some of these tools, but those who use them are seeing great results in their engagements and feedback.
Marketing Tools for Business
With Hootsuite, you can schedule social media posts in advance so that you can save time for other activities. Google Analytics allows you to see how your website, posts, and ads are doing. It also tells you where your traffic is coming from or why your customers are not buying. BuzzSumo and Mailchimp are among a host of other tools to aid your online marketing.
With these tools, you are ready to revamp or start your online business in full force. You can work remotely and still deliver the best results with your team when you add at least some of these into your business management structure. Remotely manage your business in a way that encourages productivity with great tools and systems!
---
Additional Resources:
Below are three additional resources to help you remotely manage your business.
---
For more on this topic, check out the full Work Life Balance collection