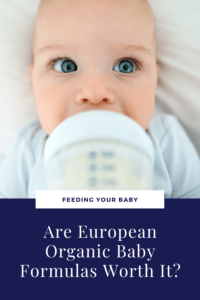 There has been an increase in health consciousness over the years. This has lead to many new health brands on the market, and has even expanded our options for baby formulas. Parents in the United States are always looking for ways to ensure the best nutrition for their newborns! This has lead some parents to even explore beyond our boarders and turn to baby formulas in the European market. Recently, the New York Times reported a study that surveyed 552 families. Out of those families, 372 reported using baby formula. Of which, 20 percent said they are currently using European infant formulas. Continue reading below to learn more about European Baby Formula, and discover what risks might be involved.
---
For more on this topic, check out the full Baby's First Year collection
---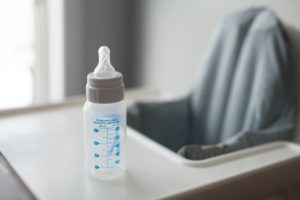 The Difference With European Formula
Many moms would like to ween their infants from breastfeeding. However, they want to be sure that they are giving their children formula that does not contain potentially non-nutritious ingredients. European farms are thought to be different than farms here in the United States. They practice biodynamic organic farming, which means that they create their own fertility through composting, integrating animals, cover cropping, and crop rotation.
It is also reported that European farms do not use pesticides or chemical fertilizers, and there is no genetic modification of plants or animals according to Might Moms Club. European farms take into account the life cycle of a cow that will be used to create your child's baby formula. If the cow grazes on a biodynamic organic farm, it is thought to improve the organic quality of your baby's formula.
Without using synthetic sweeteners like high fructose corn syrup, glucose, or sucrose; European formulas use more natural nutrients to sweeten like lactose and maltodextrin. Lactose provides your baby with carbohydrates. Maltodextrin also provides carbohydrates if consumed in small doses. However, if you have a lactose-intolerant child, you should avoid this ingredient and look for options that have maltodextrin instead.
How to Best Prepare For Your Baby's 1st Pediatrician Appointment
Why Some Parents are Giving European Formula a Try
Another reason some American moms are turning to European baby formulas is that they do not use carrageenan. Healthline says that carrageenan is a natural ingredient that comes from red seaweed and is used as an additive to thicken, emulsify, and preserve foods and drinks. Their use is controversial as some studies have shown that they cause inflammation, gastrointestinal ulcerations, bloating, irritable bowel syndrome, glucose intolerance, colon cancer, and food allergies. The EU limited its use in baby formulas because of the controversy.
European baby formulas also focus on balancing your baby's gut. The cow-milk formulas in Europe contain probiotics and prebiotics. Probiotics contain living microorganisms, also known as "friendly" bacteria, that can help change the bacteria balance in the gut. Prebiotics act as food for the bacteria, helping to stimulate growth. A healthy gut is good for a healthy immune system.
How to Get Through Your First Year of Motherhood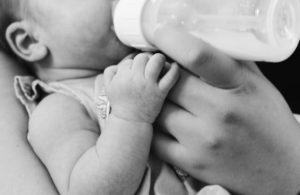 Is European Baby Formula Better?
Though European organic formulas may contain better ingredients, there are factors you should consider before purchasing. According to the New York Times, European baby formulas are not registered with the Food and Drug Administration and do not have certified distribution channels in the United States. This means that it is illegal to import and sell these formulas in the United States.
European vendors and American parents have found a workaround for this red tape. FDA restrictions do not apply to individuals who are bringing food into the U.S., or sending food directly to someone in the U.S, according to Parents. Some European formula venders allow its customers to text representatives who will personally ship the products directly to them.
50 New Mom Questions – You're Not Alone!
Additional Facts to Consider
Since these formulas do not go through the FDA, they do not go through the usual safety checks. This makes pediatricians concerned because there is no way to make sure the quality is maintained during the manufacturing process or the shipment process. The New York Times paints a grim picture. Powdered formulas might not be stored properly, raising the possibility of bacterial contamination, product deterioration or loss in nutrient density. And if a formula is recalled, you will be the last to know.
Labels of these formulas could be in another language, which is problematic in itself. If you are unable to read the directions, you could mistakenly use the wrong formula-to-water ratio, putting your child at risk to become sick or malnourished.
Answers For All of Your Common Newborn Concerns
What Will You Choose?
Being a parent to a new baby comes with a lot of responsibility. There are so many options out there, and we all want the very best for our precious little child. Thankfully technology makes it easy to research your options all from the comfort of your home. Take your time. Explore all of the options. Speak with your baby's pediatrician. And then make the best decision that feels right for you, your baby, and your family as a whole.
The important thing to remember is that there is no one answer for all. Every child and every situation is unique. What special nutritional element one baby can tolerate is very different than another baby. So it is extremely important that we do not judge others! We can only control what happens in our own home, and you have the power to make the decision for what is best for your tiny sweet pea. In the end, Fed Is Always Best!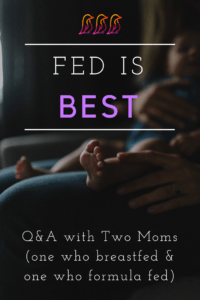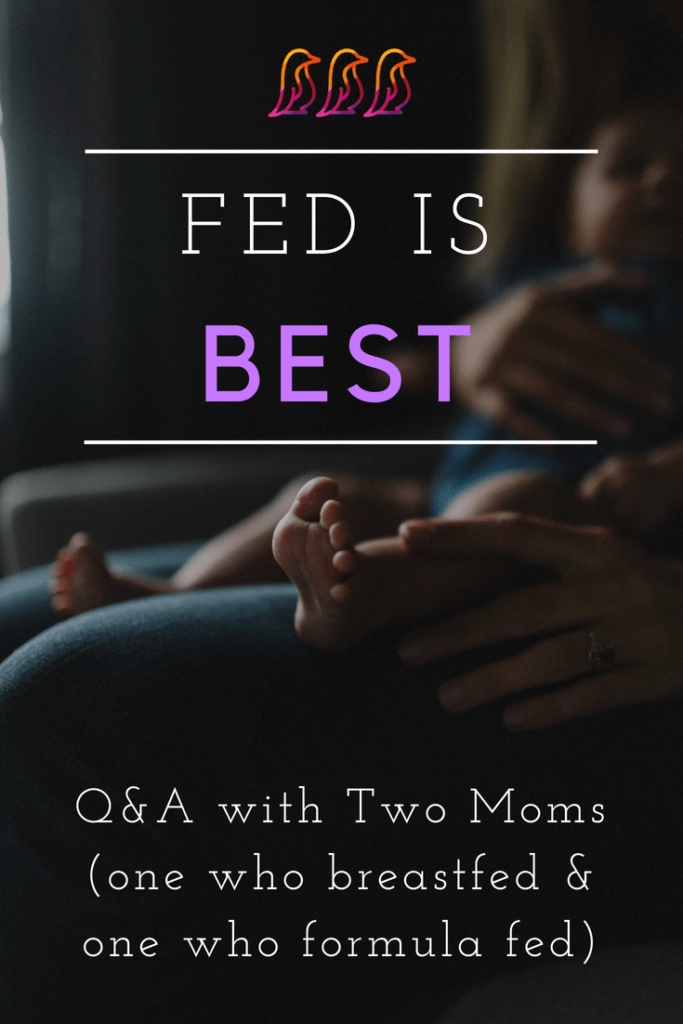 ---
For more on this topic, check out the full Baby's First Year collection