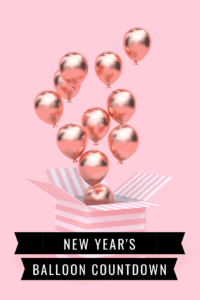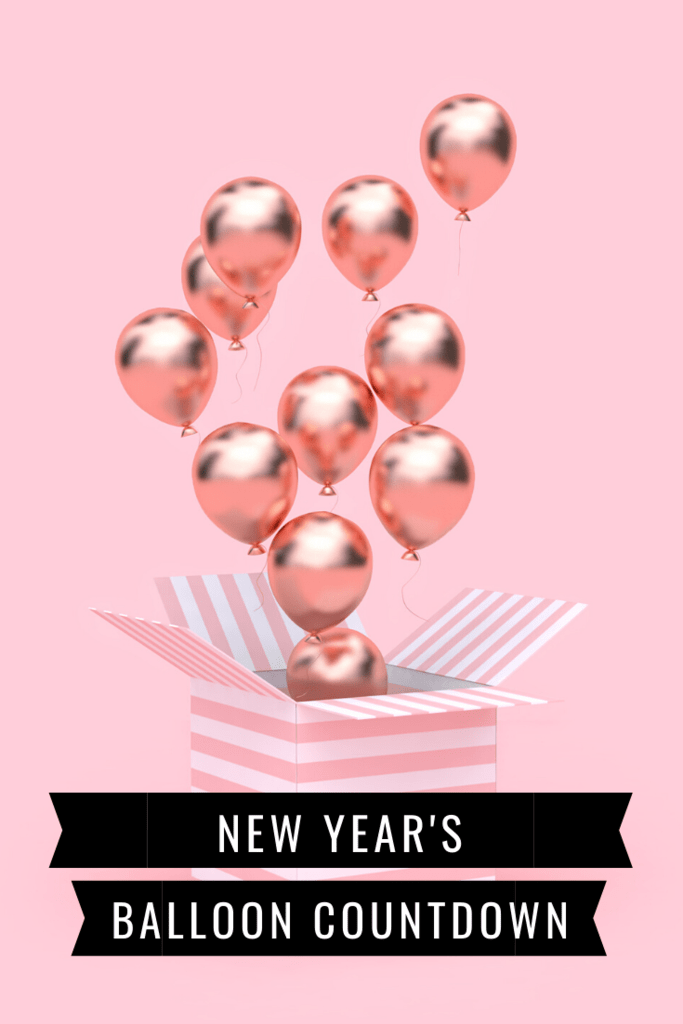 My kids are getting to the age where not only are they fascinated with starting a New Year, but they also want to stay up late to help celebrate 🙂 Here is a fun and easy way for the entire family to pass the evening, and countdown the hours until midnight, with a Balloon Countdown to the New Year!
---
This article is written by Karissa Tunis
For more on this topic, check out the full New Year New Goals collection
---
Balloon Countdown Directions
Find a fun spot in your house to tie a bunch of balloons. In this example I used confetti balloons that I purchased from the Dollar Tree, and simply taped them to our fireplace mantle. But you could also tie balloons to a railing, a chandelier, furniture, or get creative! And you can pick any color or size of balloon that you like.

Step 1
Inflate 1 balloon for every hour leading up to midnight that you will be celebrating. Here we started around 6pm, right after dinner.
Step 2
Fill each balloon with one little note of instructions. These instructions will give everyone direction for the next hour. Below is an example from my family of five celebrating from 6:00pm – 12:00 midnight. But feel free to get super creative with it! You can make it fun, make it silly, or fill each balloon with a clue to help solve a mystery. Perhaps you are even feeling inspired to create a treasure hunt around your home! But don't feel pressure to make a big deal out of this. We kept it simple. It kept the kids involved and entertained, and they all ended up making it to midnight – and that was my only goal with this.
Below is what we did:
Balloon Countdown Hour by Hour
6:00 – Wishing Wall – Grab a bunch of post it notes and make your own wall of wishes, and set goals for the New Year.
7:00 – "#3" – #3 is our youngest child, so incase he doesn't make it as late as the rest, he get's to go first. From 7-8pm he gets to pick all of the games we play.
8:00 – "#2" – From 8-9pm our other son gets to be in charge and decide what we play.
9:00 – #1″– From 9-10pm our daughter (and she is also the oldest child) gets to be in charge and lead all the crafts and artwork.
10:00 – Dad – from 10-11pm my husband gets to lead all activities.
11:00 – Mom – from 11-midnight I help the kids get ready! We prepare a few fresh snacks, we straighten up all of our decorations, hand out the party blowers, mix up some low-sugar kid-friendly drinks, and we get ready to ring in the New Year!
12:00 – Happy New Year! – for this balloon you could fill it with confetti and/or a few small pieces of candy or treats.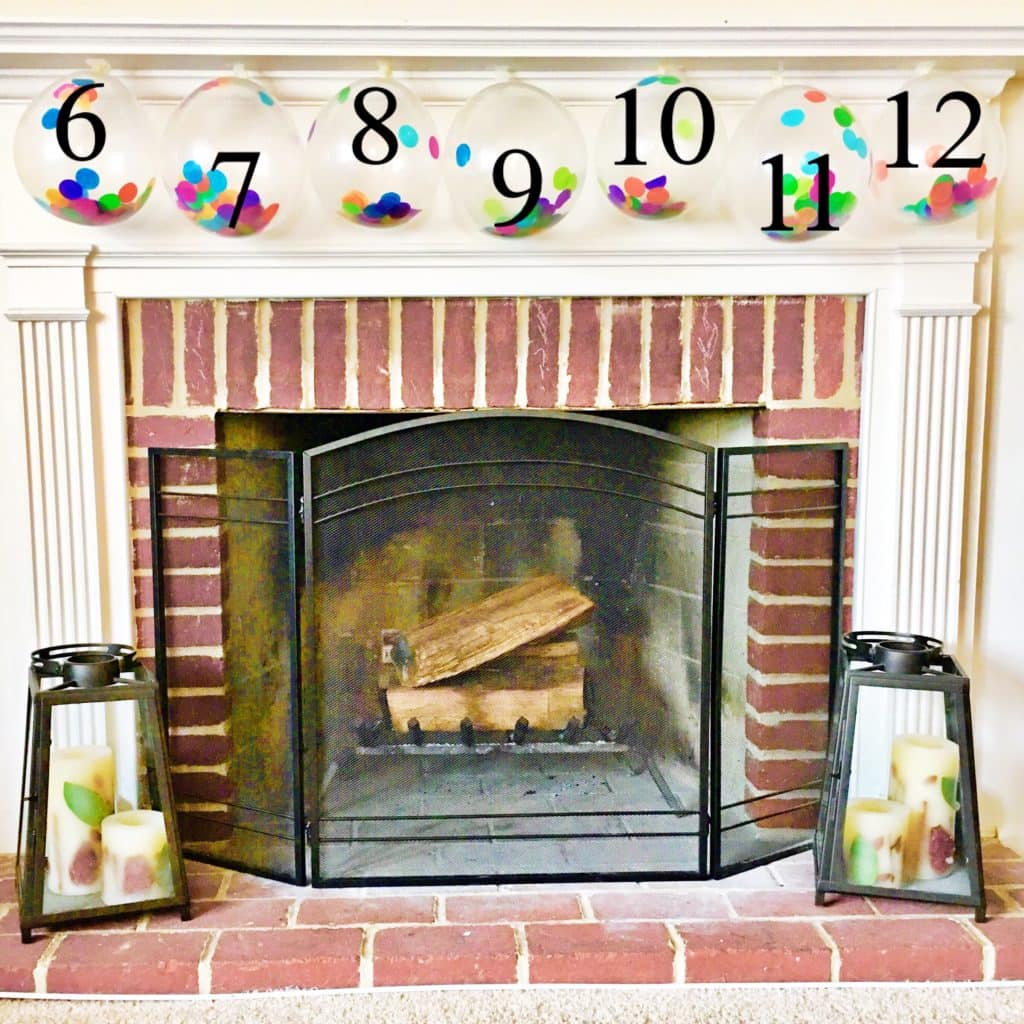 For more on this topic, check out the full New Year New Goals collection