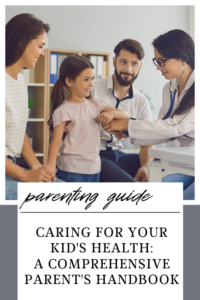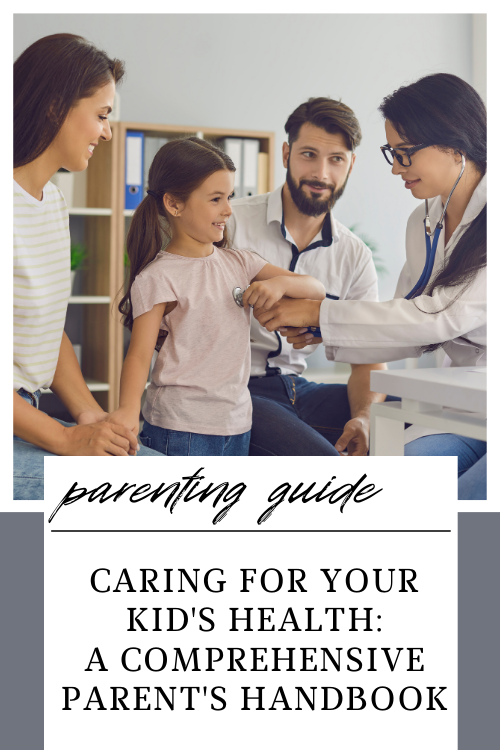 Caring for Your Kid's Health: A Comprehensive Parent's Handbook
As parents, we find ourselves embarking on an incredible journey of nurturing, guiding and cherishing our children. And a key aspect of this is guaranteeing their health and well-being. But in today's fast-paced world where information abounds, it can feel really daunting at times.
Don't worry; we've developed this extensive parent's handbook full of expert guidance that combines practical wisdom with some expert advice and a lot of positivity!
---
For more on this topic, check out the full Staying Healthy collection
---
Laying a Solid Foundation
The most important thing we can do as parents is lay a good foundation our kids can capitalize on later in life.
Nutrition plays a really central role here, with the balance being of utmost importance. Think of each meal as a canvas where colorful fruits, veggies, whole grains and lean proteins come together to achieve maximum nutrition for little ones. And oh yes, don't forget hydration. It's easy to forget as adults but drinking plenty of water is integral for growing bodies.
Physical activity should also play an important role. But what if kids just want to stay in a veg in front of screens? Encourage your children to embrace nature with outdoor play activities like tag or bike riding. They're much more likely to get out if they're doing an activity. And they're great ways of staying physically fit while simultaneously developing creativity and socialization skills. While screens can still play their part, nothing beats running free under the sun.
But these are just the basics. What else goes into laying a foundation of good health?
Building Immunity
A healthy immune system for your child's well-being is like having their own guardian angel. Nutritious foods, like colorful fruits and veggies, are immunity heroes. Let's not forget vaccinations either. These regular immunizations provide invaluable protection from a whole host of different illnesses so your little one can explore life with full confidence!
Nurturing Mental and Emotional Well-Being
Just like physical health is vitally important, mental and emotional wellness is just as essential. Children today are exposed to so many external sources that their emotions can sometimes feel overwhelmed. Create an atmosphere in which your children can safely express themselves while simultaneously receiving your unconditional support. Activities like family game nights or having meaningful dialogue can do wonders for building up resilience in them.
Assuring a Safe Environment
A secure environment is absolutely necessary for kids' development. Childproofing your home should cover every base; each sharp corner and electrical outlet needs its tailor made cover. And once they venture beyond home boundaries, teach them important safety rules like looking both ways before crossing streets or wearing helmets while biking.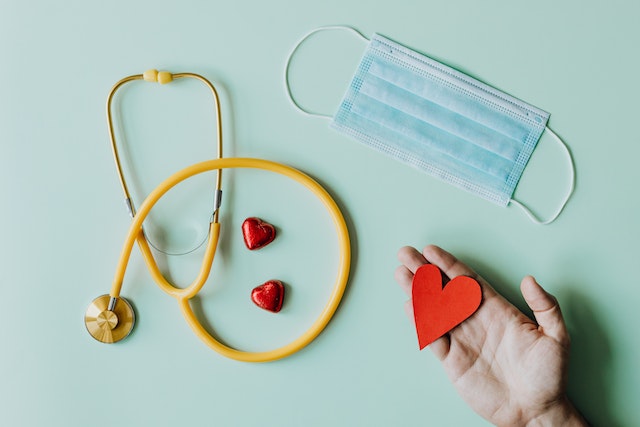 Adopt Healthy Habits for Life
As parents, we hold the incredible responsibility of shaping our children's futures. Every lesson and example that we impart becomes part of their lives forever. None more so than when it comes to healthy habits that pave the way towards vibrant and fulfilling existences.
Here are a few habits worth instilling in your little ones.
Dental Hygiene: Nurturing Pearly Whites
A sparkling smile is more than aesthetic; it is also an indicator of overall health. Instilling proper dental hygiene practices at an early age sets the stage for strong teeth and gums throughout life. Make brushing and flossing part of your daily ritual, viewing it more as an adventure than an obligation. Maybe choose a toothbrush featuring their favorite cartoon character for a splash of fun!
Sleep: Not Just for Weary Bodies
Restful nights for our kids are essential in building up healthy minds and bodies that can take on new adventures throughout their days. Establishing an effective bedtime ritual can turn evenings into peaceful rituals. Remember, well-rested children make for happier people that can take on every new day with enthusiasm!
Regular Hand Washing: Protect Your Health
Hand washing's one of the most effective defenses against germs and illnesses. Teach your children the importance of hand washing prior to meals, outdoor playtime, using restroom facilities, and after using restroom facilities. You can even make it fun with singing while you scrub.
Proper Posture: Standing Tall for Life
Nowadays, we spend most of the time hunched over computers, phones and laptops. But maintaining it can have significant effects on spinal health and general wellness. Encourage your children to stand and sit up straight with shoulders back and chin up. Teach them that an aligned spine not only promotes physical fitness but can also boost their self-assurance.
Mindful Eating: Nourish Body and Soul
Food can be more than fuel; it's also a celebration of life and a connection to ourselves. Teach your children the art of mindful eating by encouraging them to enjoy each bite, listening for their body's hunger cues, making choices that nourish rather than deplete, and cultivating a better relationship between them and food.
Managing Common Health Concerns
Parenthood can be an exciting journey of joyous milestones and unexpected turns. Ones you won't experience again as your little explorer progresses along their developmental path. While we can't cover them entirely with bubble wrap, as parents we can arm ourselves with the knowledge and tools necessary to managing everyday health challenges.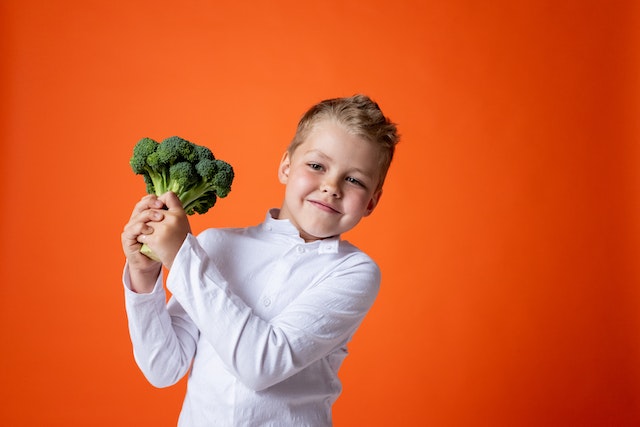 A Well-Stocked Arsenal: Your First Aid Kit
Your first aid kit will be your lifeline. A properly equipped kit can quickly transform tears to laughs again in no time. Include essential items such as adhesive bandages of various sizes, antiseptic wipes, gauze pads, adhesive tape, tweezers, scissors and a digital thermometer.
First Aid Tips for Minor Injuries
Children will suffer minor injuries at some point in their life, and knowing how to administer first aid is an invaluable experience for both parent and child alike.
Cuts and Scrapes: For scrapes and scratches, clean the area gently using water and mild soap before applying an antiseptic ointment or cream to avoid infections before covering with sterile bandaging.
Splinter: Should they bring home souvenir splinters from outdoor adventures, use clean tweezers carefully extract them, followed by careful cleansing and bandaging afterwards.
Bumps and Bruises: Bumps and bruises are part of growing up and something as simple as a cold compress may help relieve swelling. For anything more serious than just bumps, watch for persistent vomiting or behavioral changes, in which case seek medical assistance as soon as possible.
Fever and Sniffles: Coughs and fevers are part and parcel of growing up; be ready for them by providing extra comfort, rest and hydration as necessary. Over-the-counter fever reducers or saline nasal drops might give temporary relief, but if they stick around, head to your family doctor.
Parenting often means treading uncharted waters, and sometimes it's best to seek professional guidance. Healthcare providers are your partners in caring for the well-being of your child; they offer invaluable reassurance and assistance during times when you need help the most.
Exploring Digital Health Resources
Information accessible in today's digital era can both benefit us and challenge us. Now you can check your symptoms online, get a Bactrim prescription online, and get advice from experienced parents. The web provides us with plenty of resources that help navigate children's health maze. But as we navigate these virtual depths, it's imperative that the data accessed is factually accurate.
Sorting Fact From Fiction in Digital Form
With just a few keystrokes or swipes of your smartphone screen, you have access to an abundance of articles, blog posts and videos covering virtually every health topic imaginable. But not all sources are created equal since the internet provides an open forum where anyone can freely express their ideas without rigorous fact-checking processes in place.
So how can you identify credible information versus mere speculation online?
Here are a few helpful strategies for navigating the digital health landscape with confidence:
Trustworthy Websites
To establish credibility when seeking health advice online, it's essential to rely on trustworthy websites. Reputable medical institutions, government health agencies and renowned pediatric associations all provide accurate and evidence-based advice. These could be AAP or the Centers for Disease Control and Prevention's websites which offer valuable insight into children's healthcare.
Expert Articles
To identify authoritative articles that offer reliable health information for children and parents alike, seek those written or reviewed by medical professionals, experts in their fields or experienced parents. These pieces undergo stringent scrutiny before publication so you know that all the data provided by them is current. Peer-reviewed medical journals like the Journal of Pediatrics offer in-depth research findings which may shed new light on complex topics.
Verified Online Communities
Parenting forums and communities online can provide invaluable sources of real-life experiences and advice. But, please use them only as starting points for conversation rather than as authoritative sources for guidance. Don't act on advice received here without first checking it against trusted medical sources.
Fact-Checking Tools
There are various fact-checking organizations dedicated to verifying online content's accuracy, such as Snopes, FactCheck.org and Health Feedback. Websites offering transparent evaluation of health-related claims online and providing assessments on credibility evaluation. Utilize these tools when making health-related decisions online that involve your child.
Your Healthcare Provider is the Ultimate Authority
While internet resources may provide valuable advice for parenting your child, healthcare providers remain the ultimate authority on matters relevant to them. Whether you don't know how to talk to your kids about their health or have encountered unclear advice online or elsewhere, consult them first.
Conclusion: Empowered Parents and Thriving Children
As we come to the end of this comprehensive parent's handbook for kids' health, remember that you're not alone. Armed with knowledge and love, you're equipped to foster an environment of well-being for your children. Learning, adapting, and cherishing every moment is part of living healthy, happy lives. So embrace each moment with open hearts and healthy minds!
Always consult a healthcare provider for recommendations tailored specifically to your child's needs. This handbook serves only as general advice.
For more on this topic, check out the full Staying Healthy collection
---