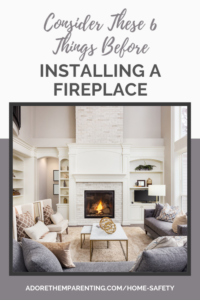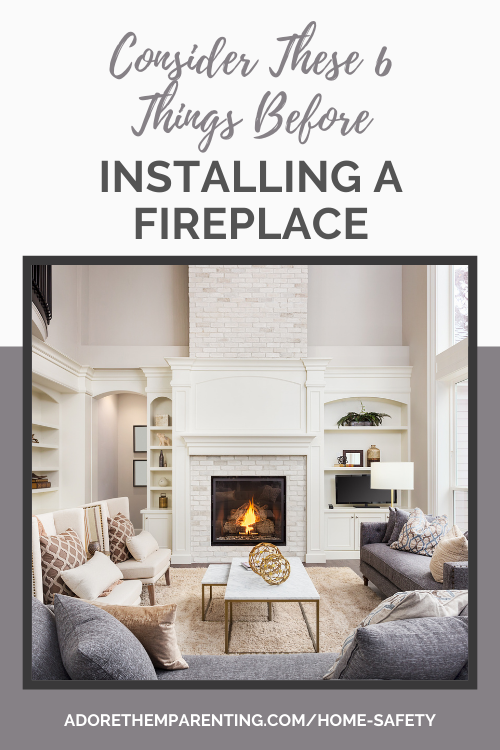 Consider These 6 Things Before Installing A Fireplace
Both inside and outside your house, fireplaces assist to create a warm and inviting ambiance. They have the ability to change any environment by becoming a visual focal point. Today, fireplaces come in a variety of materials. This means you may choose materials that represent your individuality and complement your décor no matter what style you prefer. If you're considering adding a fireplace to your house, keep these things in mind to make sure it works well and looks fantastic.
---
For more helpful resources, check out the full Home Safety collection
---
Consider This Before Installing A Fireplace
Safety Concerns
When building a new fireplace, you'll need an effective ventilation system depending on the technology you pick. This is crucial to consider since it will determine the type of ventilation needed for the fireplace and the ideal material for the surround and mantel. Failure to address this factor might result in harm to the surrounding area. Mandatory safety criteria may mandate features such as emission levels, placement of outside air supply, gas line positioning, or how to kid-proof your fireplace to provide a safe atmosphere for your little one around the fireplace! The safe installation and operation of your fireplace is the most important consideration, as it directly affects your and your family's health – so seek the services of an expert before proceeding.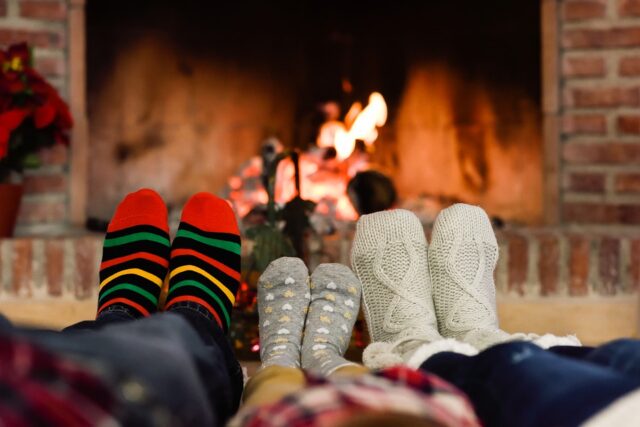 The Type of Fireplace
Aesthetics, affordability, and upkeep will all play a role in determining the sort of fireplace you pick. The classic atmosphere that many homeowners desire in a fireplace is provided by wood-burning brick choices. They do, however, need good ventilation. You'll also need to plan for chimney cleaning. Prefabricated fireplaces are less difficult to install and maintain than brick fireplaces. You have the option of using a gas or electric system as well.
Gas Fireplace – a gas fireplace is a low-maintenance and energy-efficient solution.
Wood Burning Fireplace – a wood-burning fireplace does not create a lot of heat and is not appropriate for heating a large space.
Consider pellet stoves or gas fireplaces if you need a lot of heat for a large room. However, if gas connections or availability are a problem, you can alternatively use electric or bioethanol generators. These two choices, on the other hand, provide a modest quantity of heat that only warms a limited area around the hearth.
Size and Shape of the Fireplace
When deciding where to put your fireplace, take into account the amount of room you have available since this will influence the size and type you pick. Larger models should be used in more spacious areas, whilst a small electric or non-heat-emitting type might fit on even the smallest of walls.
The most essential thing is that the fireplace be a focal point in your room, rather than taking over the area like it would in a grand home.
Placement
Plan to position your new fireplace in a room other than the kitchen that gets the most usage, such as the dining room or living room if you want to get the most value in return. It's best to install it in a smaller, easier-to-heat space like a master bedroom, workplace, or guest room for heating efficiency. Make sure the floor joists are strengthened, regardless of whatever room you choose. The size of the damper aperture, as well as the type of chimney and liner utilized, should all be taken into account.
Also, the design of your fireplace may make or break the space it's in. Do your research: look for fireplace ideas on the internet and in catalogs from manufacturers. You might opt for a traditional appearance with a brick or stone surround. Or, if you like a minimalist look, go for something modern with a glass door. Fireplaces with a majestic or historic design will look best in vintage homes.
Install Requirements
You must install your fireplace according to the manufacturer's instructions in order to fulfill the building code standards in your location. To guarantee that everything is done correctly, it is important to engage a trained specialist. Your house will not only comply with municipal standards, but your family will be safer as well.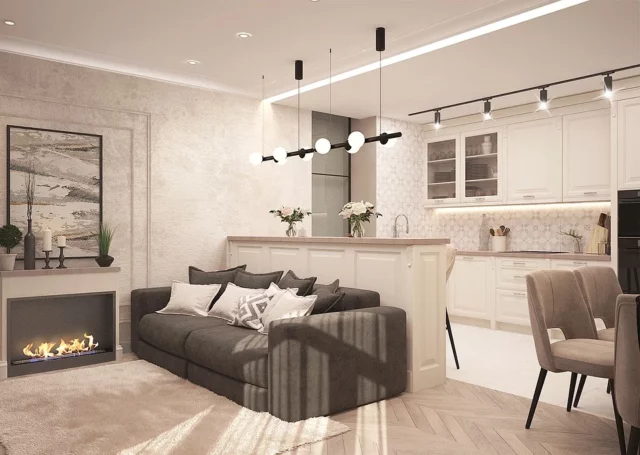 Maintenance
While installing a fireplace is a one-time task, maintaining it is a never-ending task. As a result, you should always think about the difficulties of keeping a fireplace before making a purchase. You must consider all maintenance jobs while using a wood fireplace, such as cleaning the chimney, clearing ashes, chopping wood, and so on. Be careful to factor these expenses into your budget. With gas fireplaces, you may need to have the gas pipeline inspected on a regular basis. Electric fireplaces, on the other hand, have low maintenance requirements and costs.
Installing a Fireplace Conclusion
A fireplace is an excellent addition to any living room, as it can boost the charm and value of your home while also providing a warm and inviting atmosphere. However, before you install one, you should think about the variables listed here to make sure you're making an informed decision. Just bear in mind that pricing will vary depending on the type of fireplace. You may prevent overpaying by considering these points.
For more helpful resources, check out the full Home Safety collection
---