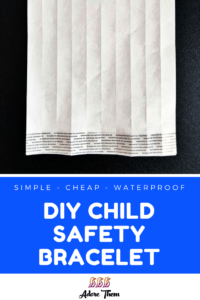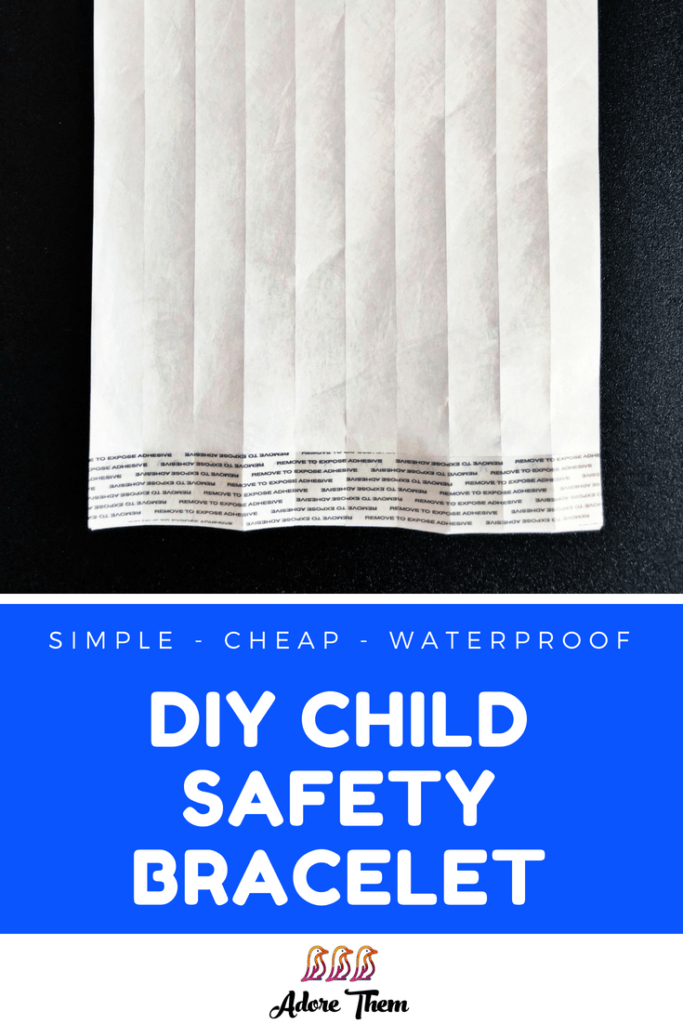 Every year before we head to the amusement park, I start to panic and research personalized wristbands, tattoos, and tracking devices for my kids. My younger son is a known wanderer. And the thought of losing him at a crowded amusement park is terrifying! I have come across super simple tips like writing your number directly on your child's arm with a sharpie, and while this is effective, it also feels a bit odd. Tattoos, personalized bracelets, and smart trackers also all have their unique pros and cons; BUT… I recently came across the perfect solution… DIY Child Safety Bracelet.
---
For more on this topic, check out the full Travel Tips collection
This article contains Amazon Affiliate links.
---
Blank Tyvek Wristbands!!!
(purchase here)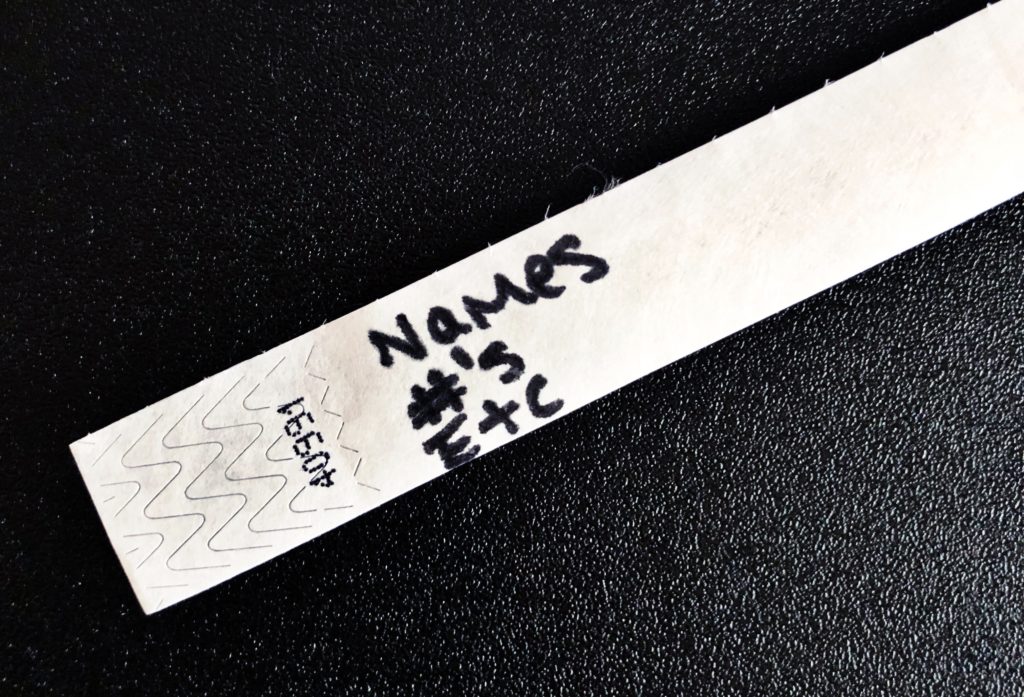 Benefits of Blank Tyvek Wristbands
Cheap
Get a 200 pack of these for less than $7.00: Purchase Wristbands Here
At that price, you are only paying about 3 cents per wristband!
Durable
These are the type of wristbands that they put on you at practically any event that you go to. They are durable and last all day despite dirt, water, sunscreen, and whatever else you can throw on it. If these wristbands are good enough for water parks to use, they can outlast anything else too 😉
Easy
Most kids are used to these type of child safety bracelets by now, and they don't mind wearing them. Keep these in your car or travel bag with a sharpie to be able to grab any time you need them, or fill out a whole bunch of them ahead of time so that you can just grab and go!
Customizable
If your kids are headed somewhere with the grandparents, you can simply write Grandma's name and number on the wristband. If your child has an allergy, you can write that on there too. You can list any information that is going to be helpful & keep your child safe wherever you are!
Safe
These child safety bracelets are made to be customized to wrist size so that they go on easily, but your kids can't take them off on their own. This is a key safety feature! Whether you are at an amusement park, at the beach, flying somewhere, or simply taking a day trip, you can feel a little more at ease knowing that should your child wander off, someone can get a hold of you quickly!
[Read: How to Set Expectations for Your Kids and Improve Child Behavior]
Ideas
When at the beach, write down the number of the lifeguard stand that you are sitting near. This way your child can make their way back to the right area after boogie boarding.
When in the airport, write down the gate number where you will be boarding. This way you can be reunited more quickly rather than trekking through the airport to find each other.
When on a field trip, teachers can have each student wear a child safety bracelet and write down important info. Include info such as bus numbers, group numbers, or anything else that will help the day go more smoothly.
If your child has allergies, write those down on their wristband as well.
You can write down different information for each trip. Then if your child goes somewhere with their grandparents, you would probably want their phone number on there too.
If you have older kids that are able to go do their own thing, and then meet back up with you, you could write down the time and location of your meet-up spot as a clear reminder for them.
But really, the sky is the limit! Get creative with your child safety bracelet and do whatever will help out you and your family 🙂
[Read: 30 Summer Activity Ideas for Kids (with Free Printable)]
Note: Always, always, always be vigilant when you are with your children. Do not let a simple child safety bracelet cause you to take your guard down.
For more on this topic, check out the full Travel Tips collection
---