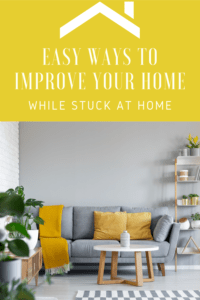 This lockdown period is the perfect time to be able to work on projects around the house and take steps in order to enhance your property. There are a lot of factors you need to keep in mind when working to improve your home, and choosing the right elements. Most of us are spending a lot more time at home than we normally would be, so let's make the most of this situation right now.
Chances are that you are trying to work from home and teach from home, which probably means that you are identifying areas that could use some improvement both in and around the house. Try to think about what it would take to make your home better. Come up with a list of improvements that will allow you to take your home to the next level.
Below are some key ideas to help you get started now and make positive changes around your house.
---
For more on this topic, check out the full Staying Home and DIY Projects collections
---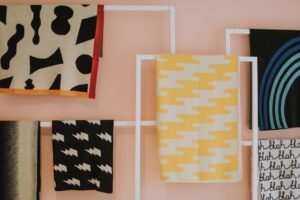 Change the Color Scheme
The color scheme in your home is one of the most important factors! It can have a massive impact on taking things forward in the right direction. So, you are going to need to think about what you can do to change and experiment with the color scheme and the variations that you can use. There are so many elements that play a massive role in helping with this. The ideal color scheme can make a massive difference to the aesthetic of your home. Look for colors that either relax, inspire, or create the mood that you want for yourself and your guests when they walk through your front door. Also, look for colors that compliment one another. This way as you move from one room in your house to the next, it will all flow and blend together nicely.
Check out decorating your home on a budget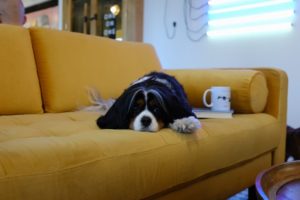 Rearrange Your Furniture
Look for new ways to rearrange your furniture. Not only will it create a new exciting space for you and your family to enjoy, but if done properly it can also help maximize the value of your home. This is definitely an easy project that you can focus on right now, and using feng shui is one of the best ways to improve your home and its flow. It is so important that your furniture arrangement highlights and enhances your space. The goal for this should be to make sure that each room flows from one room to the next, and feels as open as possible.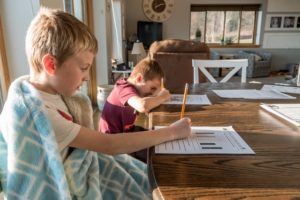 Be More Family Friendly
It is important to make sure you look at doing what you can to ensure your home is more family-friendly. There are a lot of things that play a part in helping your property to be a more family-friendly haven, and this is something you have to make the most of right now. You can make significant changes just by decluttering the home and making the most of your storage areas. An organized home will lead to a more organized and peaceful mindset for everyone.
In homes where there are bathrooms in basements, it is difficult for water to flush properly because the toilet is installed below the sewer line. This is why upflush toilets are used. These self-contained units may include a macerator pump, which cuts up waste flushed down the toilet. This prevents any instance of clogging. It also allows for problems with overflowing and bad odor to be avoided.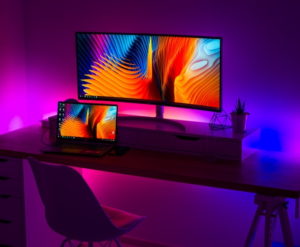 Add Some Ambiance
Adding some ambiance to the home is also really important. Small touches here and there can add up and together make a big impact. Lighting is a great option like white LED strip light, or adding some new twinkle in the corners of your home. Perhaps you even want to consider adding dimmers to several of your light switches. It's amazing how lighting has the power to totally transform the mood and ambiance of your home!
Installing Solar Panels to Save Money and Energy
While you're stuck at home, it might also be worth considering making long-term changes to your home that could save you money and reduce your environmental impact. One option is
installing solar panels
on your roof or yard. With solar panels, you can generate your own electricity using renewable energy from the sun, which can help you reduce your dependence on grid power and lower your electricity bills. Plus, many states and municipalities offer incentives for installing solar panels, which could help offset the upfront costs. If you're interested in exploring this option, do some research online or reach out to a local solar installation company to learn more about your options.
Improve Your Home
These are some of the easiest solutions to help you get started as you begin to improve your home. Make the most of this time in lockdown. Be sure that your house is functioning in the best way possible for you and your loved ones.
For more on this topic, check out the full Staying Home and DIY Projects collections