Life can get crazy from time to time. And unfortunately, there will be times where we have to adapt to staying home for long periods of time. The content below is meant to be a resource whether you are dealing with severe snowstorms, preparing for hurricane season, or in quarantine due to COVID-19 (coronavirus).
We've compiled free resources that can help to ease stress and frustrations as we try to navigate this crazy time and figure out how to survive at home. Below are free resources to help your family during this unprecedented time.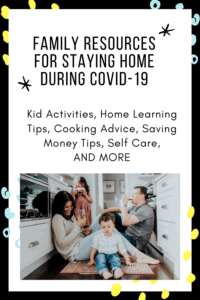 Family Resources for Staying Home During COVID-19
We are all juggling a lot right now, and there is so much happening around us that we have zero control over. But there are wonderful free resources out there that can really help to ease our stress and frustrations as we try to navigate this unprecedented time.
Family Activities at Home
We are used to being busy and maintaining a full schedule for our family, but many of us are not used to a slower pace without much structure! How can we keep our family's entertained and occupied while stuck at home?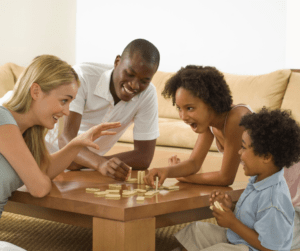 When you have to stay at home, you have a unique opportunity to reconnect with your family…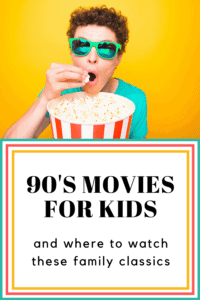 90s Movies for Kids
Our kids are so used to watching YouTube videos and Netflix series that sometimes it's nice to snuggle in for a family movie night! Check out great 90s movies for kids along with their trailers and where you can watch those 90s movies today.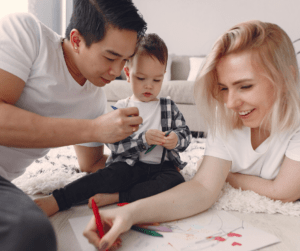 Staying Home with Toddlers
If you have toddlers at home right now, it might feel like you're all going stir crazy! Here are some great tips…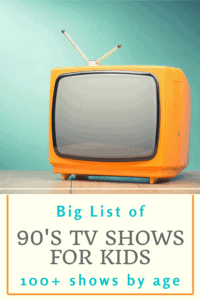 90s TV Shows for Kids
Take a trip down memory lane with this big list of 90s TV shows for kids! I had so much fun reminiscing about the shows from my childhood, and I can't wait to show my kids some of my favorites.  Check out this big list of 100+ old TV shows broken down by age group!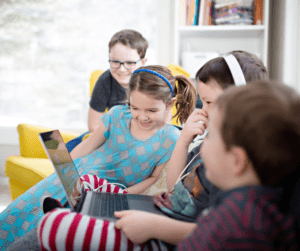 At home activities for elementary age kids
Your elementary school age kids might also be struggling with this sudden change in schedule. Here are some ideas to keep them entertained and happy…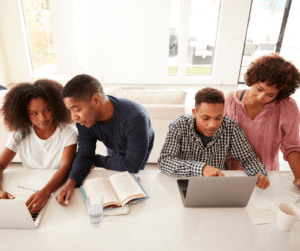 Staying home with teenagers
Your teenagers might also be struggling with this sudden change in schedule. Here are some ideas to keep them entertained and happy…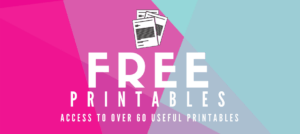 Whether you homeschool, unschool, cyber school, or were thrown into teaching at home because of COVID-19; we wanted to share some helpful free resources to make learning a fun experience for everyone involved! Below are favorite tips from our expert contributors that will surely help your family on your learning journey.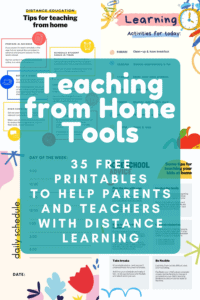 Teaching from Home Tools
Check out 35 free printables to help parents and teachers as we all adjust to distance learning! We're all in this together and simply trying to do our best for our children and students. We got this!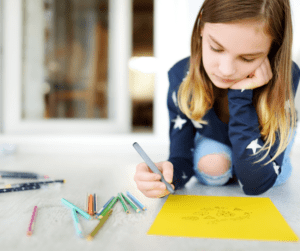 At home Learning Activities
Your kids might also be struggling with this sudden change in schedule. Here are some ideas to keep them entertained and happy…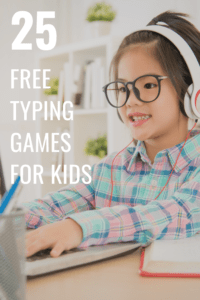 Free Typing Games for Kids
We searched the internet and found 25 free typing games that your kids will love! These games will help them learn to type so that they can tackle virtual learning with greater ease.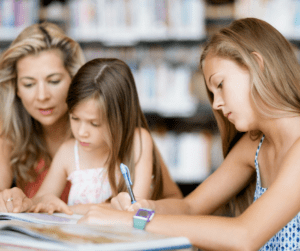 Homeschooling information
Sudden virtual learning is very different than traditional homeschooling, but there are still tips and resources that can be helpful!
No matter what day it is, or the circumstances, there are always meals to prepare and mouths to feed. But what gets tricky is when you are trying to do so while your entire town is shutting down. Again, maybe it is weather related, or maybe it is because of illness. Either way, it is helpful to know what to stock up on, how to stretch your shopping budget, how to avoid food waste, and how to fill those precious little bellies with healthy lasting food.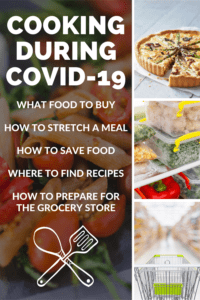 Cooking During COVID-19
Feeding your family while you're stuck at home can be tough. Read helpful tips for what food to buy, how to stretch a meal, how to make food last longer, where to find recipes based on the ingredients you have, and how to prepare for a quick and safe trip to the grocery store.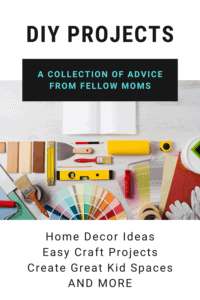 Follow these great tutorials to accomplish beautiful DIY projects in your own home. An interior professional shares her expert advice and insight to help you tackle each DIY project!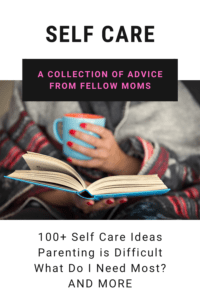 You do everything for your family and those around you. But don't forget to take care of yourself! By taking a few moments to meet your needs, you will have more energy to conquer that impressive to-do list each day. Check out our full Self-Care collection for inspiration on how to start pampering yourself throughout the day at little or no added cost – You deserve it!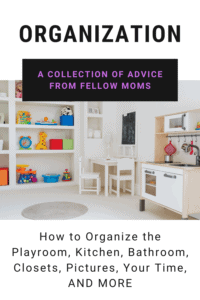 This collection is filled with tutorials and strategies to teach you how to get organized! Organization isn't a perfect process. There will always be new messes, new time commitments, & new things to figure out; but that doesn't mean that you shouldn't try to organize your life!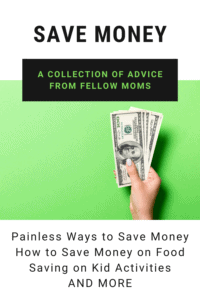 No matter your job or salary, it is important to always be saving for the future. Especially during periods of time when work seems uncertain, or you have unplanned expenses. Every family can benefit from these money saving tips!
Simplify Your Family's Routine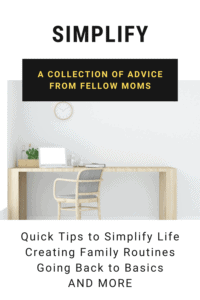 Having everyone home can severely adjust your schedule as you try balancing everyone's needs with your daily to-do list. But I would encourage you to look for ways to simplify your life. Use this experience to create a fresh start for your family as you go back to the basics. 
Transition Back to Normal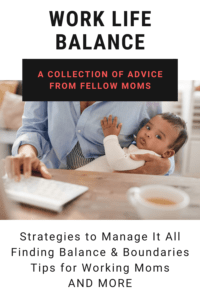 No matter what you have been dealing with, eventually your life will return to "normal". Once the storm passes, once the sickness subsides, once the schools reopen and businesses begin to re-hire, it will get better.
But in the rush to return to our daily life, it's important to take a moment to pause and ask ourselves what is really worth returning back to? Are their things that you did not miss? Were you relieved to not have certain commitments in your calendar for a period of time? Pay attention to what this phase at home is trying to teach you.
Adore Them Parenting has put together a collection of wonderful resources to help you navigate a better work-life-balance. Every family and each situation is different. But hopefully these tips will inspire you to make some positive changes in your life that will benefit your family as a whole.
Don't think of this as a daunting task; but rather a fresh start to a new adventure! Best wishes as you continue to move forward in life and on your journey 🙂
Free Printables
Check out over 60 useful printables available for you to save and use at your convenience!