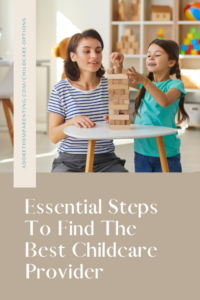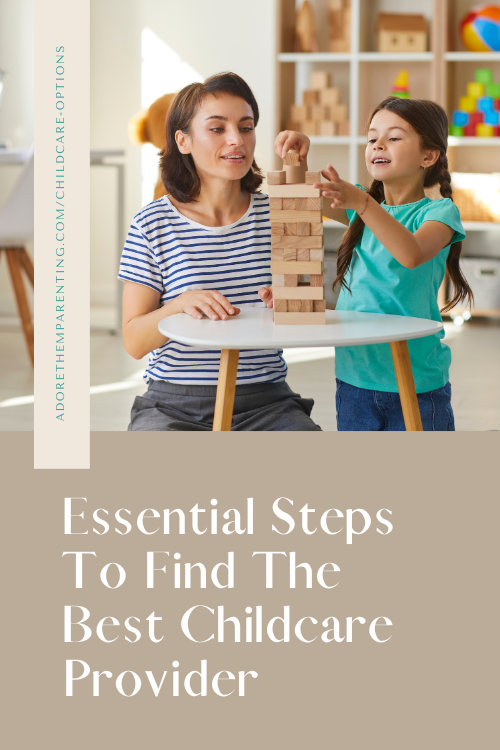 Many parents rely on childcare providers to look after their children while they go to work or take care of other commitments. For parents, there's nothing more important than finding a person or a childcare facility that you trust. Your kids are your most precious gift, so it's natural to want to ensure that you are making the right decision. Here are some essential steps to help you find the best childcare provider.
---
For more on this topic, check out the full Childcare Options collection
---
Explore your options
There are various options available when it comes to finding childcare for your kids. You can choose to take your child to a daycare center, explore creches in your local area or hire a nanny, an au pair, or a childminder. Think carefully about which options would suit you and your child best based on your requirements, your schedule, the age of the child and your personal preferences.
Would you like your child to have access to one-to-one care, or you are keen to introduce them to social settings and environments from an early age? Are you looking for facilities that combine play with education such as a daycare & early learning academy? Or, are you more focused on finding an individual or a center that focuses primarily on looking after young children and providing a safe environment? Compare prices, read more about services and the typical daily routine and figure out your needs.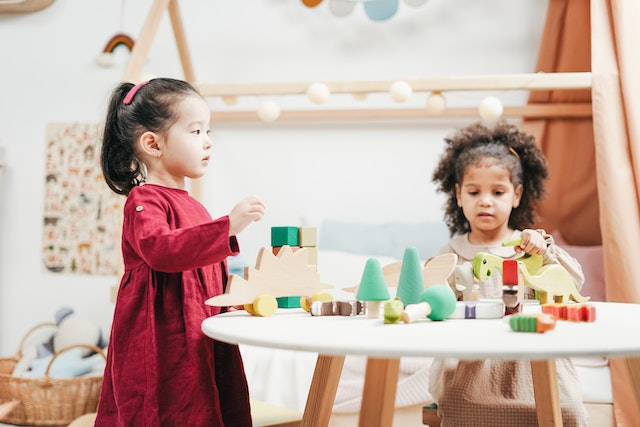 Visit centers
If you're thinking about taking your child to daycare, or you're looking into childcare centers and preschool facilities in the neighborhood, it's always beneficial to plan a visit and take a look around. You can't really get a sense of what an environment or a team is like without going to a facility and having a tour. Take your time to look at every area, ask questions, gather as much information as possible and observe what's going on. See how the staff interacts with the children, get an insight into what kinds of activities are available and try to gauge how the kids feel. If everyone is bright, happy and energetic and the team seems to really care and have a close bond with the children, this is a positive sign.
Ask for recommendations
Personal experiences can be incredibly valuable when choosing childcare providers. If you have family members, friends, neighbors or colleagues who have children, it's a great idea to ask for recommendations. It's often reassuring to know that people you know and trust have enjoyed a positive experience. If you've moved, and you don't know many people in the area, social media groups are usually very helpful. You can ask local parents for ideas and then explore the facilities, nannies or providers they recommend.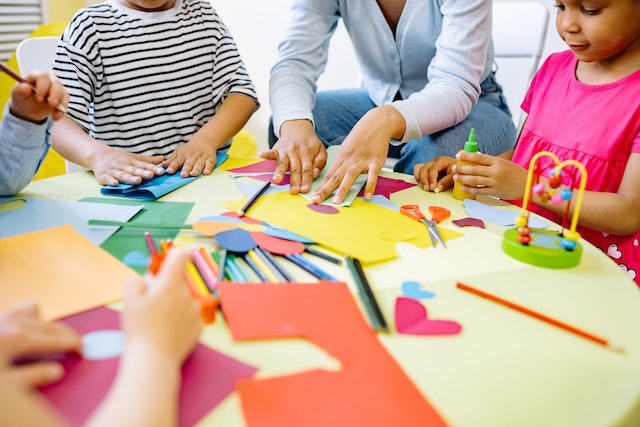 As a parent, it can be daunting to leave your child with other people. If you're looking for a childcare provider, it's understandable to be anxious about finding the right person or facility. To help you make the right decision and enjoy peace of mind, follow these steps. Research and explore different options, visit daycare centers and ask people you know for recommendations and advice.
For more on this topic, check out the full Childcare Options collection
---