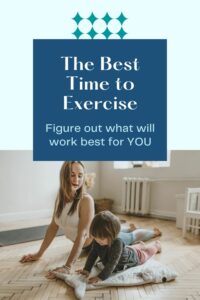 Finding The Best Time to Exercise for You
Between work and taking care of the kids, it can be a difficult task for parents to find time to work out. This might lead you to the question: When is the best time to exercise? The answer, however, isn't so straightforward. The truth is, the best time to exercise varies by person. If you have work first thing in the morning, morning exercises might not be for you. In contrast, if you feel burnt out in the evening, then maybe evening workouts aren't the best choice. 
While there is no definitive "best time to exercise," there are advantages and disadvantages to working out at different times in the day. To help you decide when you should get your blood flowing, we've outlined the pros and cons of working out at different times of the day below. And there is a helpful infographic so that you can figure out what will work best for you!
---
For more on this topic, check out the full Staying Healthy collection
---

Morning Exercise
For some people, working out first thing is the perfect way to start off their morning. After all, when you jump out of bed, lace your running shoes and get your body moving, it can keep you energized for the rest of the day. Additionally, training in the morning can be easier since your testosterone levels are higher when you first wake up. This is helpful if you have a specific goal in mind, such as building strength or endurance. 
That said, there are also disadvantages to working out in the morning. For one, morning workouts may not fit well with your schedule. It might require that you wake up earlier than you're used to so that you can exercise before taking the kiddos to school. This could lead to problems with sleep and workout consistency.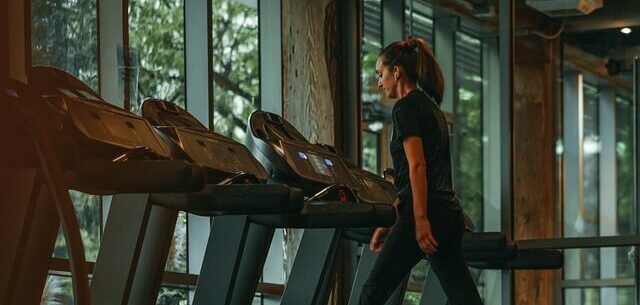 Evening Exercise
If you aren't an early bird, evening exercise could be the way to go. Exercise following a long day of work or parenting could be the perfect way to practice self care and destress. Particularly when you do high-intensity workouts, your body releases endorphins that trigger feelings of positivity in the body. Another benefit of evening exercise is that you can work out for a longer period of time without feeling rushed. While in the morning you either have to take the kids to school or prepare for work, generally the evenings leave you with more time for yourself.
On the other hand, evening exercises also have their disadvantages. For example, when you're working out in the evening, the little ones might still be awake and on the move. This can act as a distraction, so if you decide on evening workouts you need to make sure you have a space to yourself.
Additionally, exercising in the evening can be difficult when you've had an exhausting day. You may just want to kick back, relax and eat dinner instead of breaking a sweat. 
Best Time to Exercise
Finding the best time to work out can be tricky, especially for busy adults who juggle work and personal responsibilities every day. Some simply do away with conventional workouts and incorporate exercise into their routines. For example, many have switched to cycling to commute to places, going so far as using gadgets such as power meter pedals and activity trackers to ensure they get enough exercise. Others prefer to take their dogs for a jog and play with them, while some take routine walks after having lunch and skip elevators to take the stairs. What works for others may or may not work for you, and it's up to you to find out.
So, whether you decide to work out in the morning or the evening, it's most important that you find the time to work out in the first place. After all, you want to prioritize your health and keep your body fit for longevity. For more information on how to find the best time to work out for you, check out the infographic provided below.

For more on this topic, check out the full Staying Healthy collection
---