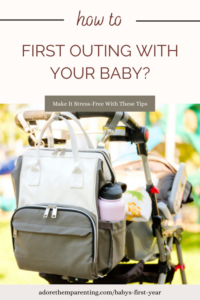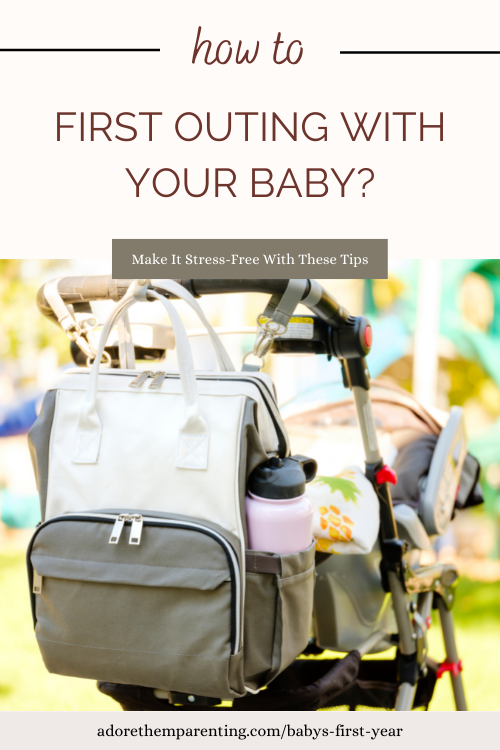 A Healthline report indicates that babies can be taken out safely for a day outing at one or two months old. Whether you're a new parent or not, stepping out briefly with a baby can feel like traveling or going on vacation. There seem to be so many things to pack that it's unbelievable how much a tiny bundle of joy needs to make a few hours outside successful. Whether you're a seasoned parent or not, you may find these tips helpful when the time comes to planning your first outing with your baby.
---
For more on this topic, check out the full Baby's First Year collection
---
Feed the baby before stepping out
Babies are usually calmer when they're full. With a filled tummy, there is a reduced chance that they will be fussy and stressed. The trick is feeding the baby at least 10-15 minutes before stepping out with them. If you're lucky, a well-fed baby can take 30 minutes to an hour's nap. Even if they don't sleep immediately, you will enjoy the silence as they remain calm and composed.
In your mission to ensure that the baby is full, pediatricians advise against overfeeding as this can lead to discomfort. When that happens, you end up with a crying baby who will add to the stress you already feel. According to science, overfeeding can also increase the risks of ingesting air as they feed on the breast or bottle. Gas and babies do not go well together, so you will want to avoid going overboard on your feeding schedule.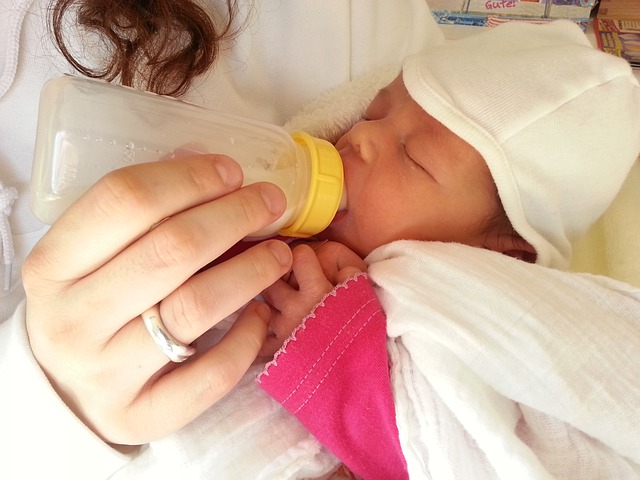 Be mindful of noise and crowds at the location
Crowds and noise do not do well with babies. A combination of the two can be excessive stimulation and cause a baby to cry. Naturally, babies with functioning inner ears react to loud and sudden sounds. It is an inborn reaction to the environment. According to experienced parents, you can start sensitizing your baby to sounds by playing music at healthy levels when they are awake. This helps them get used to different noises and may help minimize their extreme sensitivity to sounds.
Apart from noise, you will want to avoid crowded places because of the increased risk of infection, especially when they are under nine months old. Babies are still developing immunity, and the best you can offer is to control their exposure to disease-causing agents. This is why you must be their gatekeeper.
Pack essentials only
While you are tempted to pack just about everything for a few hours' outing with the baby, you must learn to resist the urge. The only things you need are the essentials for the day. Therefore, your go-to basics include diapers, a baby bottle, two sets of clothes, wipes, bibs, changing mat, and a waterproof wet bag. You will need these in the carry-on bag for the baby.
Experienced parents say they have always found it helpful to double up on some baby essentials. They admitted to keeping spares in an outing bag stored in the car. This strategy helps cater to emergencies if an outing is inadvertently prolonged than originally planned. 
Repack when you return home
The idea behind repacking when you get back home after an outing with the baby is to save you from the stress of hurried packing the next time. By replenishing or replacing essentials like diapers and clothes, you will always have something to rely on if you forget to do so another time. Remove any used items like diapers, bottles, and onesies from the wet bag. This will reduce the risk of contamination.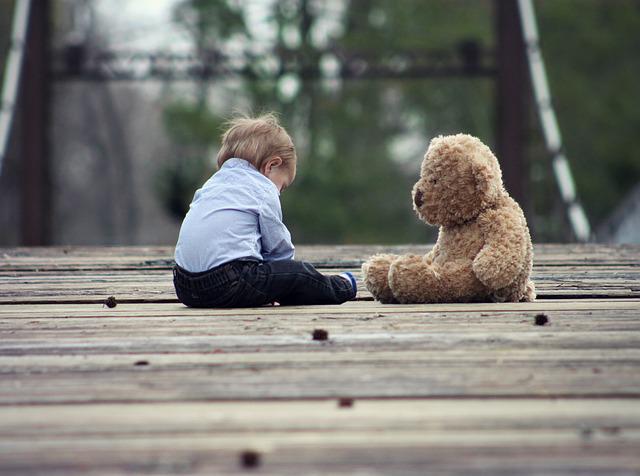 Avoid long outings, if you can help it
Staying out too long increases the likelihood of your baby becoming fussy since they might get tired. Keeping the outing short also helps you avoid packing too much baby gear. You are also more likely to interrupt your little ones' sleep when you pick them up multiple times in and out of the car. Subsequently, that adds to their discomfort and fatigue.
Due to this, you may want to reconsider the outing hours. If you intend to stay out for two hours, it is advisable to have activities properly planned out. Too many errands with a baby only increase stress and fatigue. If you can help it, try keeping the outing hours at the barest minimum.
While these tips are helpful, experienced parents say feeling like you left something at home is perfectly normal when you step out with the baby for the first time. It is the 'mommy brain' and so don't go too hard on yourself.
For more on this topic, check out the full Baby's First Year collection
---