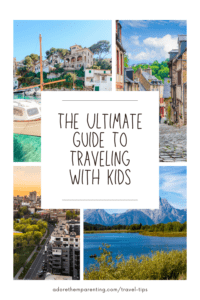 Traveling with kids is very different from taking a vacation with your partner or a group of friends. But it can be equally fun! Many of us are eager to explore the world with our children and continue to indulge a love of travel and adventure once we become parents. If you're looking to plan a trip with your children, this guide has everything you need to organize a memorable break. Continue reading below for the ultimate guide to traveling with kids!
---
For more on this topic, check out the full Travel Tips collection
---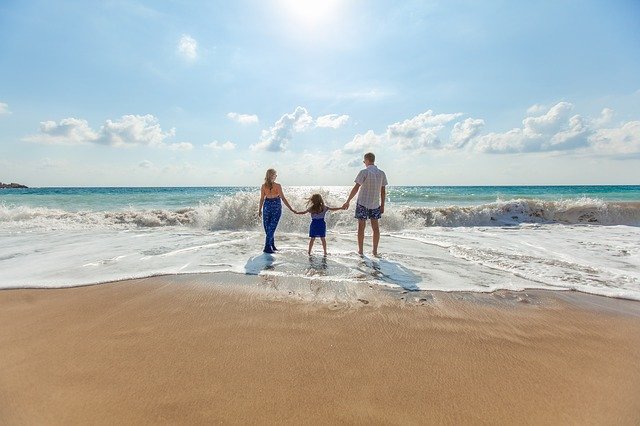 Choosing a destination
The world may not be our oyster at the moment, but restrictions are easing. And hopefully, in the near future, we will be able to spread our wings and travel a little further afield. The first job to cross off your list when planning a family vacation is choosing a destination. There are all kinds of different types of vacations you can take when traveling with kids. Do you love the beach or exploring cities? Camping and outdoor adventures, or resort vacations?
When choosing where you want to go, consider how far you want to travel. How long you're going away for, and how you want to spend your time. A beach vacation at a family-friendly resort is very different from a camping trip in a national park, or a city break. But each one has their advantages and hidden gems to discover. If you don't want to embark upon a long journey, look for places within easy reach. Consider what kinds of activities you'd like to do. From sports and outdoor pursuits, to visiting museums or theme parks. You can look for destinations that cater to your preferences.
Once you have an idea of how far you want to go, how much time you have, and what you want to do, narrow down the options using the internet. Also, asking for recommendations from friends, colleagues and neighbors it another helpful resource. You can also read reviews online and ask for tips in local social media groups. The range of accommodation options is growing all the time.With everything from luxury hotels. Houses to rent; and selections from cabins, lodges, villas, farmhouses, and cottages tucked away by lakes or forests.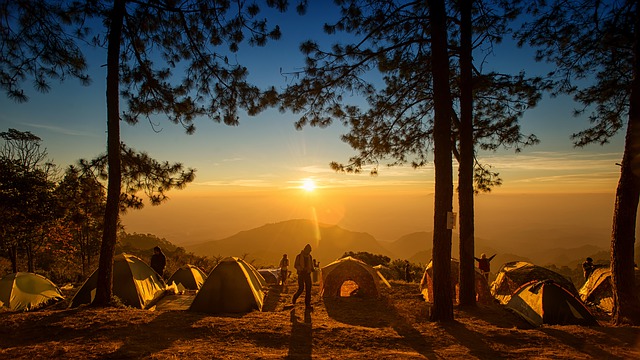 Arranging transportation
The next decision to make once you've chosen a location is how you're going to get from point A to B. You may need to fly. Or you might be thinking about driving or renting an RV. Or perhaps you may be considering booking a coach or a train. Either way, compare prices and consider what you're going to do when you get to your destination.
If you decide on renting a vehicle and driving, getting an International Drivers Association-issued IDP online is a wise idea. An international driver's permit (IDP) is a valuable form of identification that allows you to drive in most countries worldwide. It's important to note that an IDP is not a substitute for a valid driver's license — you will still need to have your regular driver's license with you when you travel.
If you're visiting a big city, you probably don't want to drive. You can travel by train or bus, and then use public transportation to get around and see the sights. If you're going camping, it's a great idea to get quotes to rent an RV if you don't want to pay for hotels, or you're keen to embrace the outdoor lifestyle and sleep under the stars. If you're going on a long journey, flying is usually the fastest option, and it can also be more cost-effective. Always compare prices online before you book flights. You may be able to save a substantial amount of money if you're flexible in terms of dates or times, and you're able to take a vacation outside of the peak season. If you have young kids, for example, it's usually cheaper to fly during the semester when older children are at school.
Booking in advance and comparing prices
When organizing any kind of trip or vacation, it's hugely beneficial to take a little time to research online and see if you need to make bookings in advance. If you're visiting attractions within popular city destinations, you may need to book in advance. Think about what restaurant reservations you would like, and get your tickets for events or shows early on. It's also essential to compare prices using comparison websites, search engines, and apps. You can save money on everything from flights and hotels, to car hire, airport transfers, event tickets, attraction entry, and travel passes.
Itinerary planning
You've chosen a location. You've decided how you're going to get there. And now it's time to plan your itinerary. It's a great idea to leave a bit of time in your schedule for spontaneous activities and exploring at leisure. But when you have kids, it's also wise to have a rough idea of what you're doing each day.
If you're hitting the beach, and you're staying at a family resort, you may be planning to spend most of your time splashing around in the pool or the sea. But you might also wish to look into excursions or afternoon sight-seeing trips. Examples include boat rides, water sports for older kids, and tours. For city breaks, you might want to visit museums, landmarks, and attractions such as theme parks, galleries, or zoos. If you're camping, or you're staying in a lodge near lakes, you may be up for trying activities like walking, hiking, cycling, or kayaking.
Itinerary planning is particularly beneficial if you're keen to cram a lot into a short amount of time, or there are things you are desperate to see and do. Make use of apps, read reviews, and figure out a schedule. You can use innovative solutions like the Disney Parks planning service if you're visiting a park or resort and you want to plan events, book restaurants, and skip long lines.
Scheduling
Keep track of all of your bookings. Note anything you still need to sort. And get recommendations from previous visitors and people you know to ensure you don't miss out on any highlights.
If you have older kids, or you're traveling with other family members, it's always a good idea to invite everyone to share ideas and thoughts when it comes to putting plans together. If you ask for input, you can design a schedule that suits everyone. Or allocate different times to different activities if you want to split into smaller groups.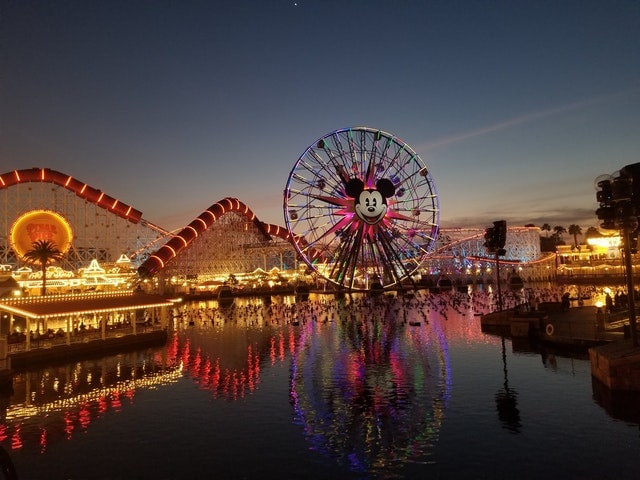 Packing and shopping
Packing can be a military operation when you have kids, particularly young children. The best way to prevent stress and ensure that the lead-up to your vacation is as enjoyable as possible is to give yourself plenty of time to get sorted. Write a list of everything you want to take with you, and note anything you need to buy before you start packing.
Start with essentials, such as regular medication and first aid supplies which you can easily acquire from any reputable online pharmacies such as clickpharmacy.co.uk, ensuring convenience and accessibility in times of need. Depending on the age of your children, you'll also need to include diapers, wipes, sun cream, and clothing that is suitable for the destination and the activities you have planned.
Once you have worked your way through your list, and you have everything to hand, get your suitcases or overnight bags out and start folding and rolling items. Don't forget to cross them off the list as you go to stay organized. If you think of anything you need while you're packing, write it down or set a reminder on your phone.
Making the journey fun
Watching movies and TV shows can paint a rose-tinted picture of road trips, long car journeys, and flights. Most parents approach a flight or a trip in the car with a mixture of excitement and trepidation. If you have young children, and there's a risk of them getting bored or restless, make it your mission to make the journey fun and relaxing. You may want to try and time the trip to coincide with nap times or bedtimes to encourage your kids to sleep. Or you might be keen to make time fly by organizing activities. Many kids enjoy playing games, listening to music, or watching TV shows or movies. And if they're busy, they're less likely to complain. Take a selection of their favorite toys, look for ideas for games you can play in the car online, and make a playlist together. It's also essential to make sure that you have snacks and drinks to hand.
Taking regular breaks can also help to make long car journeys more bearable if you have children. Schedule stops for food or a short walk, or break up your journey with visits to attractions and places of interest. If you're going on a road trip, for example, and your journey will take you through towns or tourist hot spots, you could stop at a park, a beach, a farm, a zoo, or a museum.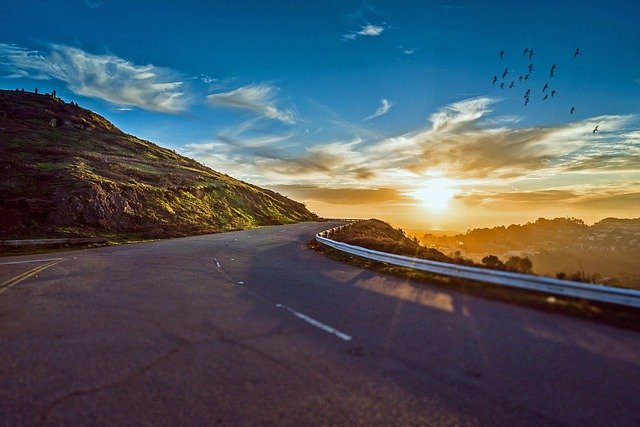 Reducing stress
Every parent wants to enjoy the time they have with their kids. But there's no doubt that traveling with children can be stressful. We all dream of enjoying vacations together and creating amazing memories! It's not always possible to avert every drama, or ensure that everything goes smoothly, but there are ways to reduce stress and ensure that you have a memorable trip for the right reasons. Prepare in advance as much as possible. Plan an itinerary that suits every member of the family. And don't put too much pressure on yourself to organize a perfect trip. If there's a delay, or it takes a little longer to get to your destination than anticipated, don't panic. There are factors that will always be beyond your control. Instead try to relax and enjoy the quality time together.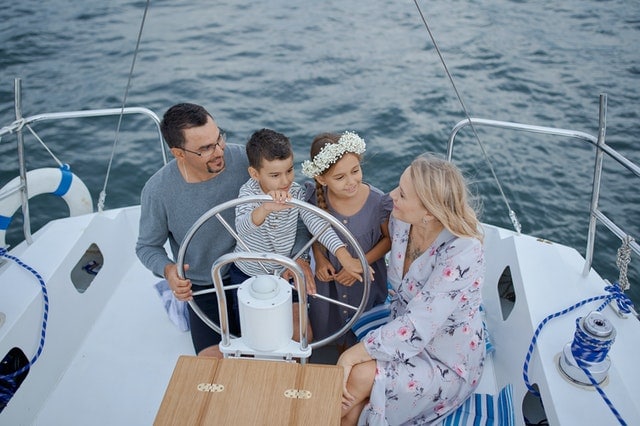 Traveling with kids is an adventure. It can be stressful to organize a trip with children in tow, but there are ways to keep stress at bay and make family vacations fun for everyone. Take these tips on board to make your next trip your best one yet.
For more on this topic, check out the full Travel Tips collection
---