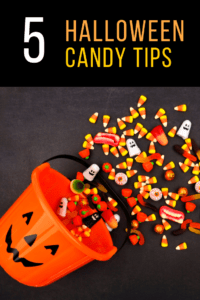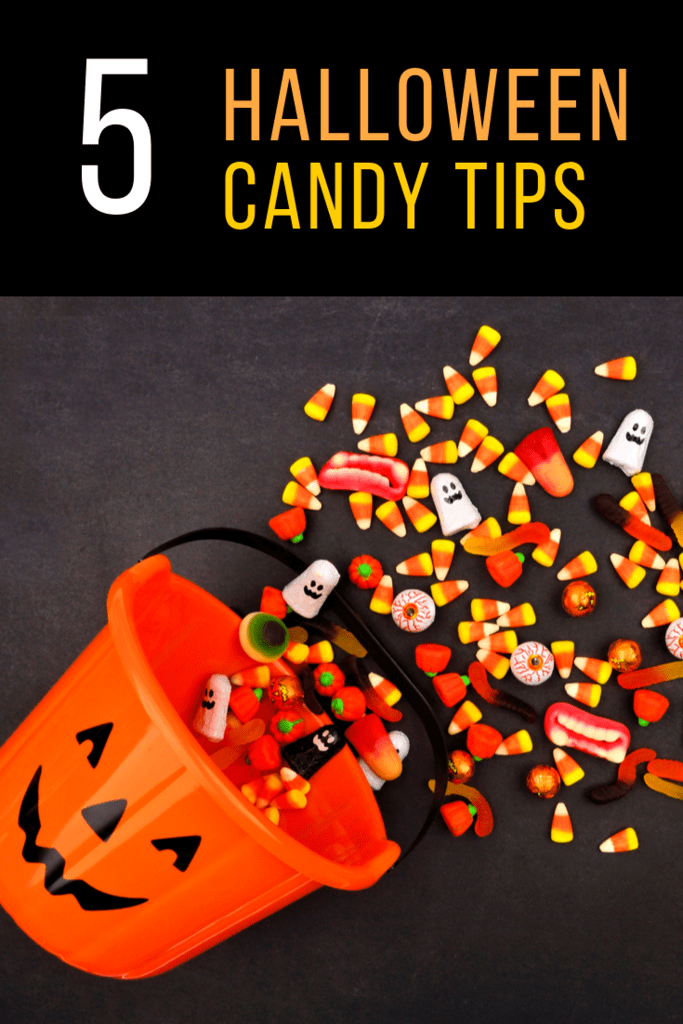 I am a mother to 2 young girls, and I am also a dental hygienist. As you can imagine, oral health is promoted big time at our house! I want my kids to heave healthy eating habits, and healthy teeth; but I also want them to experience the classic events of childhood – including Trick-or-Treating! Keep reading below for my favorite Halloween Candy Solutions!
---
This article is written by Nicole Kilgore
For more on this topic, check out the full Fall Fun collection
---
The Challenges with Candy
Who doesn't remember as a kid going through your candy stash and comparing all the treats you got with your siblings and buddies? It is hard to find a happy/healthy balance when your child unloads 10 pounds of chocolates and gummies onto your living room floor, and wants to try it all at once.
Most parents likely have their own way of moderating the amount of candy eaten – using it as a reward, allowing only so many pieces a day, taking it into work, etc.
But over the years, I have heard lots of other dental professionals (who are also parents) give their opinions on how to LIMIT the amount of candy your child consumes, while not taking the fun out it. Some ideas are so creative that even the kiddos won't mind giving up their treats! Here are a few…
5 Fun Solutions for All That Halloween Candy
The 100th day of school
Does your child's school celebrate the 100th day of school? My kid's school does and it is usually falls in late January. The kids are asked to bring in 100 of an item, usually of a different theme for every class. So much of the candy your child gets on Halloween will fall into several categories, if you can use your imagination. Talk about it with your child and ask about what the different types of candy have in common, can they be grouped together to make a theme or a pattern? This will help exercise your kiddo's brain and supply their 100th day project.
Happy Thanksgiving
At our holiday meals, we have a tradition of doing nut cups with everyone's name on it for their place setting. We always use mixed nuts, and then add in some candy. Check your child's Halloween stash before buying any. Again, get your child involved. Come up a theme (Turkeys, pilgrims, Indian corn, Mum flowers) and make the nut cups into an art project. If your kids are anything like mine, they love any project that involves glue and markers!
Piñatas
Have a birthday party to plan? Enlist your kids help in making and stuffing a piñata. A little paper mache and tissue paper, and you can make just about anything imaginable. Another art project for the kids to love, and now they are sharing the candy with others – instead of eating it all themselves.
Gingerbread Houses
This is a beloved tradition. Don't go and buy the candy right away though; check the Halloween buckets first. By this time, it's probably pretty stale to begin with. So instead of eating it, decorate with it!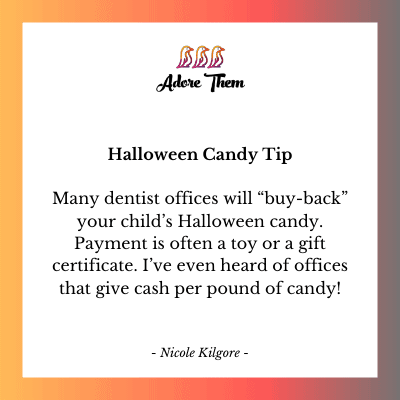 Halloween Candy Buyback
This is my personal favorite. A lot of area dentist offices will "buyback" your child's Halloween candy. Payment is often a toy or a gift certificate. I've even heard of offices that give cash per pound of candy!
So what do the dentists do with the candy? Often times they donate it to a local non-profit, including homeless and women's shelters. One area office calls their event "Operation Troop Treats" and uses the candy in care packages sent to overseas troops. The kids get to decorate the shipping box, and color a picture, or write a letter to the military member who will receive their package.
This is my favorite solution for obvious reasons (because of my commitment to dental health), but also because it teaches our children about giving back. Whether it is for overseas troops, or for local residents in need. It opens the conversation to discuss some really serious subjects with our kids, while keeping it on a level they can understand.
Happy Halloween
I know that most parents have their own ideas for the Halloween candy. But for those of you who are stuck, or first time trick-or-treaters with your toddlers, these are just a few ideas I really love. Happy Trick-or-Treating 🙂
For more on this topic, check out the full Fall Fun collection
---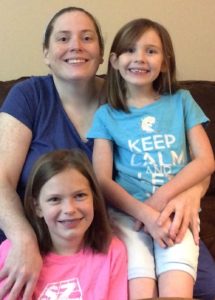 Featured Contributor: Nicole Kilgore
Nicole is a dental hygienist with over 17 years in the field. She is passionate about children's dental health, and educating the public as to how it is linked to overall health. And it just so happens that her husband, Ken Kilgore, also shares an interest on keeping kids healthy and safe — he makes customized children's beds to help a child transition from crib to big kids bed in a fun way.