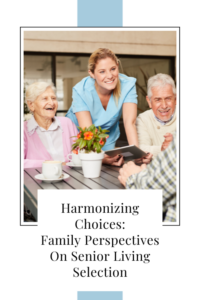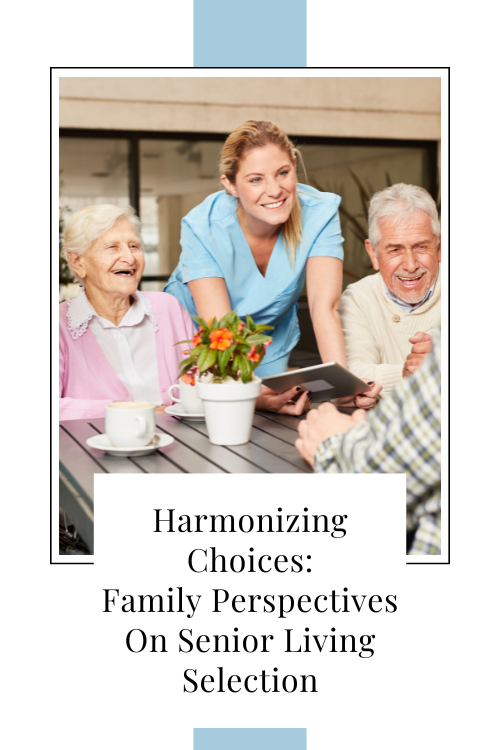 Are you dealing with a family dilemma about senior living? Choosing the right senior living option is a crucial decision that can profoundly affect the lives of seniors and their families. This article explores the importance of family perspectives in the senior living selection process and guides navigating this intricate journey.
---
For more on this topic, check out the full Senior Care collection
---
Understanding the Senior Living Landscape
The first step in making an informed choice is understanding the various senior living options available. These options include independent living for active seniors seeking a maintenance-free lifestyle, assisted living for those needing assistance with daily activities while preserving independence, memory care for specialized care for seniors with dementia or Alzheimer's, and nursing homes providing 24/7 medical care for seniors with complex health needs.
Factors influencing senior living choices encompass health needs, lifestyle preferences, financial considerations, and the proximity of the chosen community to family members. Acknowledging the emotional aspect of these decisions is essential, as they often bring about anxiety, guilt, and uncertainty.
If you need help finding the best senior living Tucson AZ, talk to a professional today. Professionals can assess seniors' and their families' specific needs and preferences to make personalized recommendations. This ensures that the chosen senior living arrangement aligns with the individual's requirements and lifestyle.
The Family's Role in Senior Living Selection
The decision-making process regarding senior living involves several critical steps. Key components include initiating the conversation about senior living, involving all relevant family members, and seeking professional guidance.
Additionally, addressing family dynamics, such as sibling disagreements or the primary caregiver's role, requires open communication and empathy. Managing the emotions of guilt and uncertainty can be as crucial as the practical aspects of the decision.
Communication and Open Dialogue
Moving to a new place can be a significant life transition for seniors, accompanied by various concerns. These concerns include fears of losing independence, worries about care quality, potential loneliness and isolation, financial considerations, and the emotional difficulty of leaving a long-time home. There's also the fear of the unknown, as seniors may not know what to expect in their new living situation, adding to the overall uncertainty.
Effective communication within the family is vital throughout the senior living selection process. Clear and honest discussions foster understanding and minimize misunderstandings. Regular family meetings provide a platform for sharing information and concerns while encouraging seniors to voice their preferences and empower them in decision-making. Seeking input from healthcare professionals and senior living experts ensures that decisions are well-informed.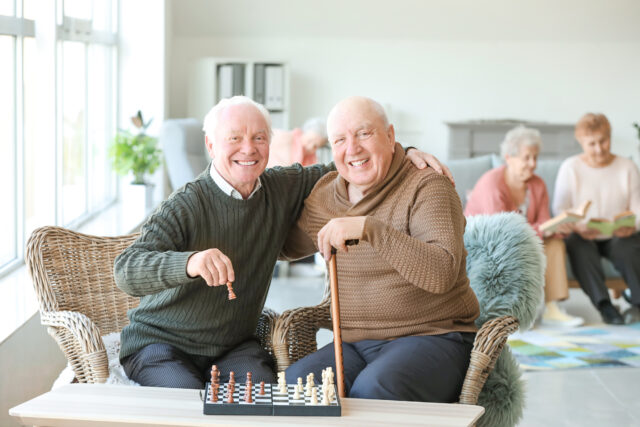 Touring and Assessing Senior Living Communities
Visiting senior living communities is essential for gaining firsthand experience and assessing their suitability. During these visits, asking pertinent questions about staff qualifications, safety measures, and daily routines is crucial.
Observing the cleanliness, friendliness of staff, and overall atmosphere of the community helps form an accurate impression. Documenting these impressions and feedback facilitates informed decision-making.
Financial Planning and Budgeting
Understanding the cost of senior living and exploring funding options is integral to the selection process. Assessing the cost structure of each senior living option and investigating funding sources such as long-term care insurance, Medicaid, Medicare, personal savings, and assets is essential. Creating a realistic budget ensures that the chosen senior living option aligns with the family's financial capabilities.
Narrowing Down the Choices
After gathering information and assessing options, families must review each choice. Prioritizing preferences and needs and considering long-term care plans are essential steps in this decision-making phase. It's a time for thoughtful reflection on what will best serve the senior's well-being.
Making the Final Decision
The final decision should involve the senior as much as possible, ensuring their comfort and understanding of their choice. Handling resistance or concerns with empathy and patience is vital to a smooth transition. Celebrating the choice and planning the transition process with care sets a positive tone for the journey ahead.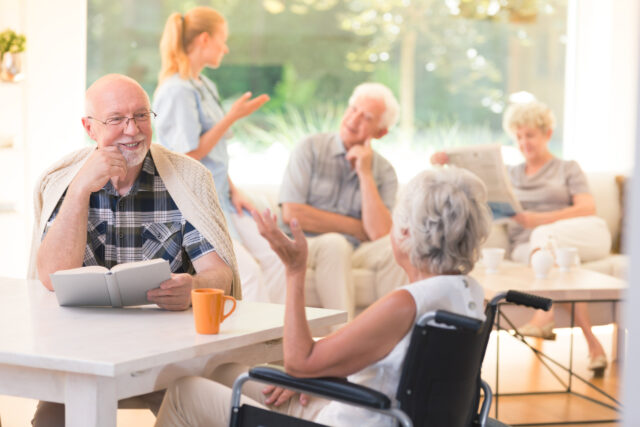 Preparing for the Transition
The transition to senior living requires careful planning. This includes developing a moving plan, assisting with packing and downsizing, and providing emotional support. Managing expectations during the adjustment period is crucial, understanding that it may come with initial discomfort but reassuring the senior that it will get easier over time.
Encourage seniors to take their time adjusting. Let them know it's okay to start slowly and gradually participate in activities and interactions as they feel comfortable. Personalize their new living space with familiar belongings, such as photos, favorite books, or cherished items, to create a sense of comfort and familiarity. Moreover, ensure that seniors maintain contact with their existing support network, including family and friends. Frequent visits or communication can help ease feelings of loneliness.
Conclusion to Senior Living Selection
The process of selecting senior living can be complex. But it's a decision that can greatly impact seniors' lives and a journey that requires patience, empathy, and a deep commitment. So, take note of the important considerations and tips above and seek professional help as deemed necessary. Most importantly, always include your elderly family member in the final decision-making for a smoother senior living transition.
For more on this topic, check out the full Senior Care collection
---